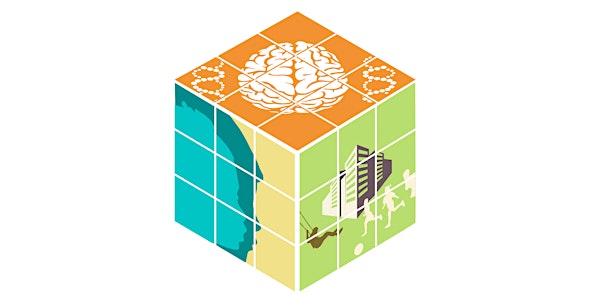 UCL Catalyst Seminar Series in Children and Young People's Mental Health
Seminars intended to spark fresh thinking & debate, featuring cutting-edge UCL research & facilitating new connections between scientists.
About this event
Children and young people's mental health is an area of considerable societal need and has been the focus of a number of recent research council and charity funding initiatives. It is also one of the UCL Mental Health Research Strategy priority areas. UCL has substantial research strengths, across multiple domains, that can and should be at the forefront of leading innovative, cross-disciplinary work in this area.
The UCL Catalyst seminar series is intended to spark fresh thinking and debate, featuring cutting-edge UCL research relevant for children and young people's mental health and facilitating new connections between scientists working in different disciplines.
*NEW* - The Zoom link to join is now the same for each seminar, details below. Please still register for each event to download the calendar invite, with joining details to ensure you do not miss out and to hear about upcoming seminars.
Meeting ID: 998 6535 3750
Upcoming seminars:
Wednesday 8 June, 12:45-2pm **NB: time change**
'Different causal inference approaches to understanding development of psychopathology in children and young people'
Speakers :
Dr Francesca Solmi - Talk title: Exploring longitudinal pathways between childhood body mass index, body dissatisfaction, and adolescent depression using causal mediation analysis
Professor Jean-Baptiste Pingault - Talk title: Causal inference using genetic data
Eshim S Jami – Talk title: Pathways of transmission of mental health behaviours within families
Dr Francesca Solmi bio:  Dr Francesca Solmi is a psychiatric epidemiologist and a Senior Research Fellow/Lecturer in the UCL Division of Psychiatry. Her research focuses on understanding risk factors for eating disorders in children and adolescents, using large general population datasets and methods for causal inference in observational data. 
Prof Jean-Baptiste Pingault bio: (www.jeanbaptistepingault.com) is Professor of Developmental Psychopathology and Genetics at UCL. Using genetically informed causal inference designs, his research aims to trace causal pathways from early risk factors to the development of mental health difficulties throughout the lifespan. To this end, his research group studies the influences of genetic and environmental early risk and protective factors on a variety of mental health outcomes. His work builds on several disciplines including developmental psychopathology, epidemiological psychiatry and behavioural genetics. His team is currently funded by the Medical Research Foundation, the Nuffield Foundation, the European Research Council and the Wellcome Trust.
Eshim S Jami bio: Eshim S Jami is an early career researcher in psychiatric genetic epidemiology. She is a Research Fellow at the Division of Psychology and Language Sciences at UCL and is part of the I-RISK project, funded by the European Research Council. Her research focuses on disentangling genetic and environmental pathways of transmission that link parental factors to psychiatric symptoms in children and adolescents with the use of genetic data from parents and children.
Dr Francesca Solmi abstract: She will discuss how causal mediation analysis can help identify modifiable risk pathways in the context of longitudinal observational data. And will illustrate this approach by presenting a study investigating the mediating role of body dissatisfaction in the association between childhood BMI and adolescent depression in the Millennium Cohort Study. She will conclude by addressing policy implications of this research. 
Prof Jean-Baptiste Pingault abstract: The notion of genetic confounding can be traced back to the involvement of Ronald Fisher in the debate regarding the association between smoking and lung cancer. Although on the wrong side of that debate, Fisher highlighted that genetic factors can generate spurious epidemiological associations. Yet, genetic data also provide many opportunities to assess causality. I will present a brief overview of genetically informed methods for causal inference. I will then present empirical research illustrating how some of those methods can help us understand the aetiology of mental illness. Chosen studies examined the impact of bullying and maternal education on child mental health, the role of birth weight in the development of ADHD symptoms throughout childhood and adolescence, the aetiology of self-harm, and biological pathways to a common liability to substance use. I will conclude by highlighting promising developments in the area.
Eshim S Jami abstract: Parental factors are often predictive of children's mental health behaviours, and vice versa. However, associations between parents and children are prone to confounding by genetics as each parent shares 50% of their genes with their offspring. This talk will discuss how mechanisms of transmission within families can be disentangled with the use of genetically informed intergenerational designs. Results from an ongoing study investigating pathways through which parental and offspring psychiatric traits impact variables that shape the home environment experienced by children will be presented.