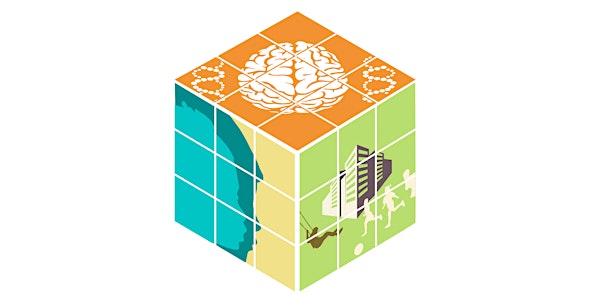 UCL Catalyst Seminar Series in Children and Young People's Mental Health
Seminars intended to spark fresh thinking & debate, featuring cutting-edge UCL research & facilitating new connections between scientists.
About this event
Children and young people's mental health is an area of considerable societal need and has been the focus of a number of recent research council and charity funding initiatives. It is also one of the UCL Mental Health Research Strategy priority areas. UCL has substantial research strengths, across multiple domains, that can and should be at the forefront of leading innovative, cross-disciplinary work in this area.
The UCL Catalyst seminar series is intended to spark fresh thinking and debate, featuring cutting-edge UCL research relevant for children and young people's mental health and facilitating new connections between scientists working in different disciplines.
*NEW* - The Zoom link to join is now the same for each seminar, details below. Please still register for each event to receive joining instructions.
Join Zoom Meeting: https://ucl.zoom.us/j/99559090768?pwd=cDFtQ3JDK3RwSnJ4YStpYkFnZmo5Zz09
Meeting ID: 995 5909 0768
Passcode: 671308
Upcoming seminar:
Wednesday 8 February, 1pm - 2.15pm
Disruptive Behaviour Disorders: : The Poor Cousin of Children and Young People's Mental Health Research
Chair: Professor Peter Fonagy, Head of the Division of Psychology and Language Sciences, UCL
Speakers:
Professor Essi Viding is professor of Developmental Psychopathology at the Division of Psychology and Language Sciences, UCL. She chairs UCL's Children and Young People's Mental Health Research Strategy Implementation. She also co-directs the Developmental Risk and Resilience Unit at UCL, together with Professor Eamon McCrory, and is adjunct faculty at Yale University Child Study Center. Her work utilises cognitive experimental measures, twin model-fitting, brain imaging, and genotyping to study different developmental pathways to persistent antisocial behaviour, as well as mental health problems more generally. She is a Fellow of the British Academy and the Academy of Medical Sciences, and her research has been recognised by a number of awards, including the Royal Society Rosalind Franklin Award. Essi is the past President of the Society for the Scientific Study of Psychopathy.
Professor Argyris Stringaris is a clinician and a neuroscientist studying mood and anxiety and was appointed Chair of Child and Adolescent Psychiatry at UCL in January 2022. Until then, he was Senior Investigator and Chief of the Section of Clinical and Computational Psychiatry at NIMH/NIH in the USA and before that a Senior Lecturer and a Wellcome Trust Fellow at the Institute of Psychiatry Psychology and Neuroscience, King's College London. He trained in Child and Adolescent Psychiatry at the Maudsley Hospital. He received the 2018 Outstanding Mentor Award by the National Institute of Mental Health, as well as the 2019 NIH Director Award, and this year he was amongst the World's Highly Cited researchers, according to Clarivate Analytics. His team attained 2nd place (tied) in the Open Neuro Hall of Fame for contributing their datasets to open science. Argyris is the President of the International Society for Research in Child and Adolescent Psychiatry.
Joint talk abstract:
Conduct Disorder and Oppositional Defiant Disorder, collectively known as Disruptive Behaviour Disorders (DBDs), are characterised by antisocial, uncooperative and hostile behaviours that violate the rights of others and societal norms for behaviour. They are associated with the development of a range of mental health problems (including being a potent risk factor for depression), physical ill health, and failure to complete education – all of which incur economic costs beyond those that directly relate to disruptive and antisocial behaviour.
Despite the high-risk profile of those with DBDs, as well as an incidence rate that is comparable to or higher than for other childhood disorders, there has not been parity in research spending and access to interventions for this population of vulnerable CYP. Furthermore, there has been little progress in improving the efficacy of interventions, which we know do not work for all CYP with DBDs. We will present work using a range of methods and examine two major dimensions in DBDs, namely callous-unemotional (CU) traits and irritability. These are dimensions of interest as we seek to understand how DBDs arise and how they present in different children.
CU traits encompass lack of empathy and remorse and are associated with pre-meditated antisocial behaviour and violence. They characterise a subset of children and young people with DBDs and are associated with a particularly poor prognosis. We consider how difficulties in emotion processing, empathy and reinforcement learning can disrupt typical socialisation for these children and how we may need to adapt extant interventions to address the needs of these children.
Irritability exemplifies one of the major emotional states related with DBDs and is often seen as a motivator of disruptive behaviours. We argue that a new understanding is required of what makes humans angry and why people vary in how irritable they are. We discuss the (evolutionary) importance of being angry, and present data on the causal impact of environmental affordances on anger as well as the effects of passage of time. We then turn to how irritability relates to depression and other psychopathology and what interventions and other causal manipulations may provide insights into putative mechanisms.
We will conclude by presenting a road-map to improving advocacy, research and translation in this area.