About this Event
The UCI School of Physical Sciences and the Departments of Chemistry, Earth System Science, Mathematics, and Physics & Astronomy are hosting the first annual Alumni Day!
This inaugural event will feature exclusive research presentations and lab tours highlighting some of the cutting-edge science and math taking place at the school. This will also be a great opportunity to network and reconnect with fellow alumni and faculty.
Be sure to contact your former classmates and invite them to meet you at Alumni Day 2019! We want to make this an ongoing Physical Sciences tradition that you will look forward to attending each year.
Schedule:
9:00-10:00 Registration, Breakfast, and Student Poster Research Presentations
10:30-11:30 Lab Tours
11:45-12:45 Lunch and Department Chair Snapshots
1:00-2:00 Research Talks
2:00-3:30 Networking Reception with alumni, faculty and current graduate students featuring Anteater Ale, Peter the Anteater, and live music.
Lab Tours: (10:30-11:30am)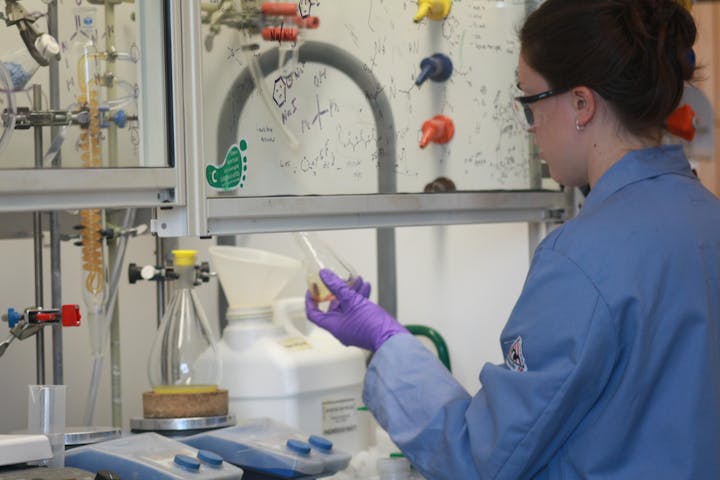 Chemistry Track
The chemistry tour will showcase three different laboratories. Learn about Professor Elizabeth Jarvo's latest research on the design of new catalytic reactions. Professor Sergey Nizkorodov and his AirUCI team will show their work on atmospheric aerosol chemistry and discuss how their research plays a critical role in controlling climate, driving atmospheric chemistry, and contributing to air pollution problems worldwide. Lastly, explore the renovated undergraduate chemistry teaching lab with Teaching Professor Kimberly Edwards to learn about the innovative methods and tools used to train the next generation of scientists.
Earth System Science Track
The Earth system science tour will explore three different laboratories beginning with Professor Ellen Druffel's Marine Chemistry Lab, which studies how past changes in climate affect the carbon cycle and water circulation, and how carbon cycles in the deep ocean. Professor Eric Saltzman will show how air trapped in the Greenland and Antarctica ice sheets is extracted and analyzed, and how the results inform us about changes in the chemical composition of our atmosphere. Professor Michael Goulden will share how terrestrial ecosystems work, with an emphasis on what controls the exchanges of gases and energy between land surfaces and the atmosphere– which is relevant to several environmental problems.
Mathematics Track
Go on a virtual tour of UCI's Department of Mathematics led by a faculty panel including Jun Allard, Vladimir Baranovsky, Patrick Guidotti, Alessandra Pantano, and Hongkai Zhao.
Physics & Astronomy Track
This tour will showcase the Dollar Laser Plasma Lab, which explores the physics of ultrafast laser plasma interactions to generate new means of looking at the world, to understand some of the most complex interactions in nature. Tour the Siwy Research Lab, which focuses on using synthetic nanopores as templates for biomimetic channels as well as ionic diodes and ionic transistors.
Research Presentations: (1:00-2:00pm)
Chemistry:
"A Few of my Favorite Rings" by Professor Vy Dong
Earth System Science:
(Each speaker will present for 15 mins)
"Winter is Over – Carbon Cycling in the New Arctic" by Professor Claudia Czimczik
"Human Systems – Quantifying Nature's Benefit to Humans" by Professor Benis Egoh
"Marine Biogeochemistry – A Sea of Change: The Ocean's Role in the Climate Crisis" by Professor Katherine Mackey
"Physical Climate: Weighting Changes in Water and Ice from Space" by Professor Isabella Velicogna
Mathematics:
(Each speaker will present for 30 mins)
"What can Mathematicians say about General Relativity?" by Professor Richard Schoen
"Mathematical Challenges and Revelations about the Big Data" by Professor Roman Vershynin
Physics & Astronomy:
"Exploring the Unknown Universe" by Professor Daniel Whiteson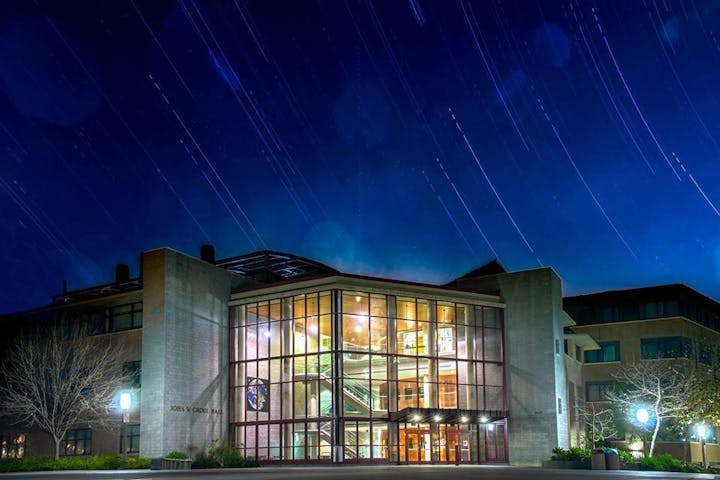 This complimentary event is open to all Physical Sciences alumni and one adult guest. For questions contact Sonia Batra at sbatra1@uci.edu.