Invites distinguished leaders in academia, business, and political arenas worldwide to discuss contemporary U.S.- China issues today.
About this Event
The 2021 UChicago Graduate China Forum will be held online, free and open to the general public.
Founded in 2015, University of Chicago Graduate China Forum is one of the most important student-run forums in the Midwest of the United States. The Forum aims to promote international collaboration in business and academia by inviting distinguished leaders in academia, business, and political arenas worldwide to discuss contemporary U.S.- China issues under global context and share their rich experiences and unique insights with the audience. This year, under the theme "Paths Forward," the Forum will be held online featuring five panels: China Macroeconomics, Healthcare, Tech/FinTech, Entrepreneurship & Venture Capital, Private Equity. The forum will be bilingual in both Chinese and English.
芝加哥大学中国论坛始于2015年,是美国中西部最重要的中国主题学生论坛。 它旨在通过创建一个展示当代美中问题不同观点的平台,促进中美之间的交流与双边合作。今年,芝大中国论坛将在线上举办,以"砥砺前行"为主题,通过五大分论坛——中国经济,医疗健康,科技创新,创业风投,私募基金,为参会者带来知识与信息的头脑盛宴。论坛将全程使用中英双语。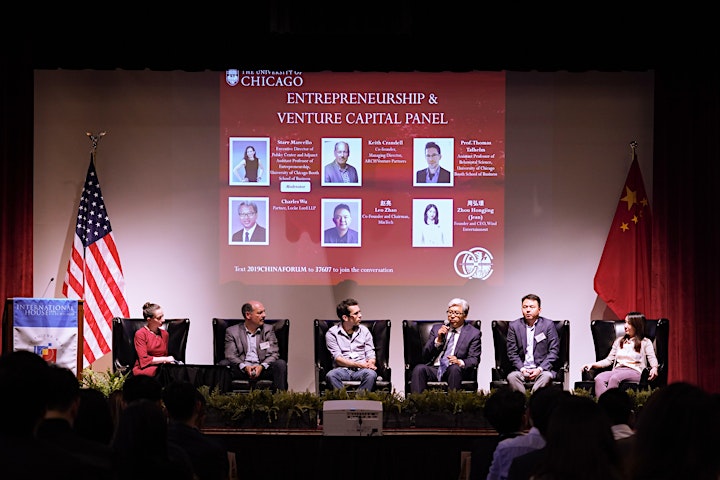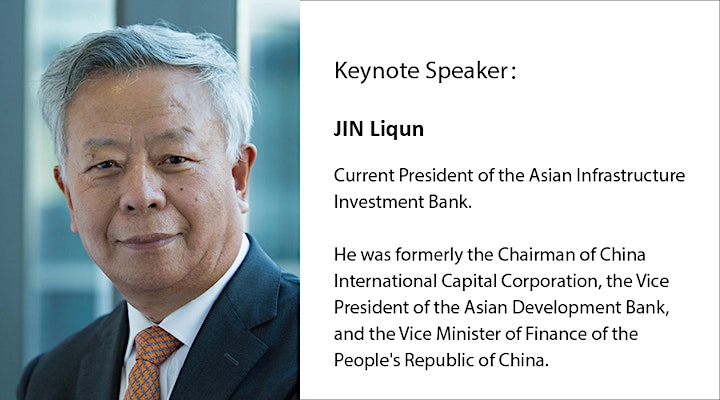 Panel Introduction:
China Macroeconomics: Outlook for Sino-US Economic and Trade Relations Post COVID Pandemic
Is there an end in sight of the Sino-US trade war? How would it develop under the Biden administration?
Entrepreneurship and Venture Capital Panel: Embracing the Challenges and Opportunities under the New Normal
What are some temporary and permanent changes in the industry? What are some new exciting investment themes next?
Tech/FinTech: Opportunities and Transformation to Post-Pandemic New Normal
How do Tech and Fintech firms grasp the opportunities in the Post-Pandemic New Normal? How do they reshape future paths under such uncertainty?
Healthcare Panel: Challenge, Opportunity, and Innovation
Where is healthcare heading over the next decades? How to innovate in a time of uncertainty, given China's unique position in the market? What changes will big data and other ongoing trends bring to the industry?
Private Equity Capital Panel: Chinese PE investment opportunity under Post-Pandemic and Sino-US new normal
What are the opportunities for PE industry next? What are the challenges we would overcome?
Panelists:
Karena Belin
CEO of WHub (HK/Greater Bay Area Startup Ecosystems) and Co-founder at AngelHub
Arthur Chen (陈宇)
CFO of Futu Holdings Limited
Helen Chen (陈丹)
Co-President and Senior Partner of ChinaEquity Group
Wei Fu (傅唯)
CEO of CBC Group and angel investor
Echo Hindle-Yang (杨芳)
Founder & CEO, MSQ Venture
Shan Huang (黄山)
Deputy chief editor at Caixin Media, chief editor for Caixin's international coverage
Mingming Huang (黄明明)
Founding Partner of Future Capital Discovery Fund
Sally Wang Liang (梁王渊恒)
VP of Business Development, Head of Global Business Unit at PepLib
Dr. Liu Chang (刘畅博士)
Regional Director, ACCESS Health International
Dr. Wanli Min (闵万里博士)
CEO of North Summit Capital and Quadtalent, Ex-VP & Chief Machine Intelligence Scientist of Alibaba Cloud
Ben Quinlan
Chairman of Hong Kong FinTech Association
Christopher Smart
MD at Barrings. Ex-Special Assistant to President Obama (National Security Council)
Dr. Jing Xiao (肖京博士)
Group Chief Scientist of PingAn
Jie Xin (辛洁)
President of Lianlian Pay, Former CFO of China International Capital Corporation
Jyh-Ching Yaur (姚智清)
VP, Head of Research and China Innovation Hub at Philips
Dr. Yongwei Zhang (张永卫博士)
BGI Group VP, CEO of America's region.
Stella Zhou (周凌霏)
Founding Partner of INCE Capital
More panelists information coming soon!