UCAN National Conversations on HIV

Tuesday, May 8, 2018 from 2:00 PM to 3:00 PM (EDT)
Event Details
Everyone has a status – The church and HIV Testing
A popular HIV testing slogan is, "Everyone has a status, do you know yours?" On May 8, UCAN launches a series of national conversations on HIV and the first one will focus on HIV testing. With National Testing Day coming in June, (Wednesday, June 27), Rev. Mike Schuenemeyer, UCAN's Executive Director, will moderate this conversation about the importance of everyone knowing their HIV status and the status of the church in promoting and facilitating HIV testing.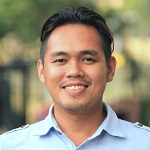 Guest: Rev. John Ryan Mendoza
Rev. Mendoza is a member of the World Council of Churches - Ecumenical HIV AIDS Initiatives and Advocacy (EHAIA) and spearheaded the Clergy Testing Campaign with the National Council of Churches in the Philippines. The Clergy Testing Campaign has now gone global, is a great way to promote HIV testing and was part of the HIV testing at UCC's General Synod meeting last year in Baltimore.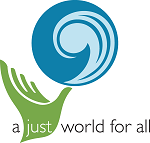 UNITED CHURCH OF CHRIST

Organizer
The United Church of Christ HIV & AIDS Network, UCAN, is a network of people, congregations and organizations within and beyond the United Church of Christ for care giving, education and prevention, working to stop the spread of HIV, care for persons living with or personally affected by HIV and end the epidemic as public health threat by 2030. The activities of UCAN include:

Providing technical assistance to help congregations and other settings of the church start and build their capacity and programs;
Offering training and accompaniment for comprehensive HIV & AIDS educational resources;
Giving leadership for education and information on public policy concerns; and
Prioritizing its work to bring critical presence to those most affected by HIV and AIDS in the United States and throughout the world.