UC San Diego Regional Supplier Diversity Expo 2019
Description

Closed to the public! All exhibitors must pre-register to attend, no exceptions.
The UC San Diego Regional Supplier Diversity Expo 2019 (formerly known as UC San Diego Small Business Fair) is back! If you are a small business owner, you will want to be sure to participate in this event. It has grown to be one of the largest and most anticipated business expos in the La Jolla region.
The UC San Diego Small Business Development Office invites you to participate in our second Regional Supplier Diversity Expo! Speaking of growth, this year we have welcomed another regional partner, which brings even more value to the small business community by way of opportunity. As with the last expo, this unique event is our continued commitment to the small business sector, which is to increase performance potential and open the possibilities of collaboration!
SPONSORSHIP: If you are interested, please read more about these wonderful opportunities! | Info |
Uniting local, small, diverse business owners and regional decision-makers, is our goal to create equitable opportunities for suppliers to compete for contracting opportunities. This Expo is one of many ways we ensure our commitment to local small business growth and provide the UC Community with regional connections to many new products and services
We are seeking to do business under the following categories:

• Catering
• Information Technology
• Life Sciences
• MRO (Maintenance, Repair & Operations)
• Products & Services
• Professional Services
We ask that all exhibitors showcase environmentally friendly products and or business practices that support the environment.
If you have an interest in participating, you must have a valid small/diverse business certification. Alternatively, upon registration agree to work with the UC San Diego Small Business Development office to become certified.
***Please Note: Certified registered suppliers will be accessible within the UC San Diego MarketPlace.
Interested in becoming a certified small business? Please see how we may be of assistance to you.
---
2019 PLATINUM SPONSOR
---
2019 SILVER SPONSORS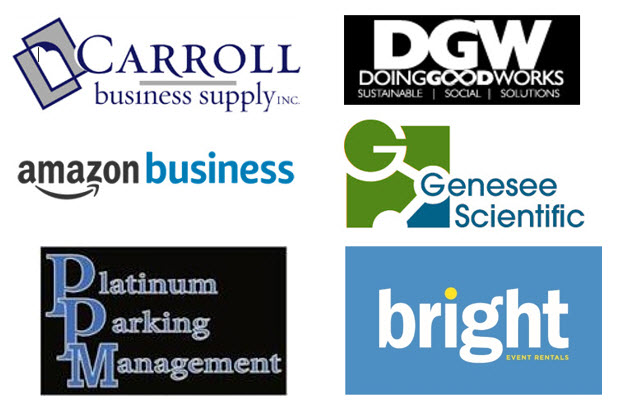 ---
REGIONAL PARTICIPANTS