UC MDes + P&G Diversity in Design Graduate Fellowship Info Session
Information Session about the Master of Design (MDes) at the University of Cincinnati and the P&G Diversity in Design Graduate Fellowship
About this event
ZOOM link (Meeting ID: 915 4799 5468; Passcode: 217916)
.......................................................................................................
_ Welcome and Introduction (Wei Wang)
_ Overview of University of Cincinnati and DAAP (Laurie Wilson)
_ School of Design and Master of Design program (Dennis Puhalla)
_ MDes student experience (Shelby Schaffer & James Avant)
_ P&G Diversity in Design Graduate Fellowship (Reneé Seward)
_ P&G Design (Phillip Hutchison)
_ Q&A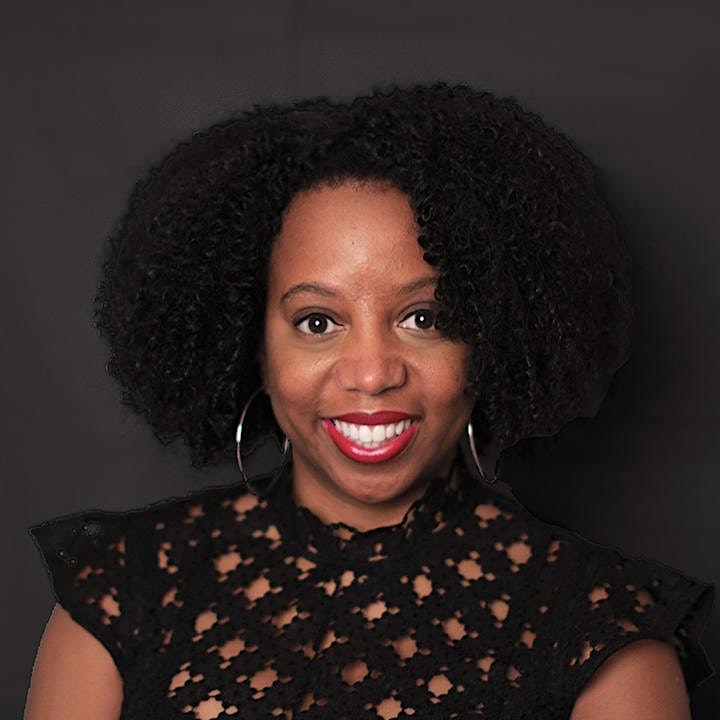 Reneé Seward, Associate Professor
Ullman School of Design, College of Design, Architecture, Art, and Planning, University of Cincinnati
Reneé Seward is an Endowed Associate Professor and Program Coordinator of the Communication Design program at the University of Cincinnati's College of Design, Architecture, Art, and Planning. She is a graduate of the Graphic Design program at the University of Cincinnati in 2002 and received her Master's from North Carolina State in 2008.
Reneé has been teaching typography, exhibition design, graphic design in the Communication Design program for the last fourteen years. Her students have won countless awards from Graphics, Graphic Design USA, and Creative Communication Awards Design competitions over the years.
Her research focuses on developing digital and physical tools that seek to address our society's literacy problem. Currently, she has a company that sells her reading tool called See Words Reading®. Renee came up with See Words because a friend's child who attributed his reading struggle to the letters' layout on a page. Reneé, as a designer, felt that she could help with the problem. Renee is a Cincy Innovates winner and has been acknowledged as a Rising Tech star by ComSpark, awarded by the Business Courier Best Software of the Year, and the University of Cincinnati Emerging Entrepreneur of the Year. Recently, a font her team has designed called SeeType just won an STA award, and she has given a TEDx talk on Eradication Literacy Through the Power of a Font. Additionally, she is working in a collaborative research team awarded a grant from the National Institute of Deafness and Other Communication Disorders to develop a tool to help correct speech problems in children.
Reneé has also been named a winner in the Graphic Design USA Design competition for the poster she developed for the AIGA to promote voting.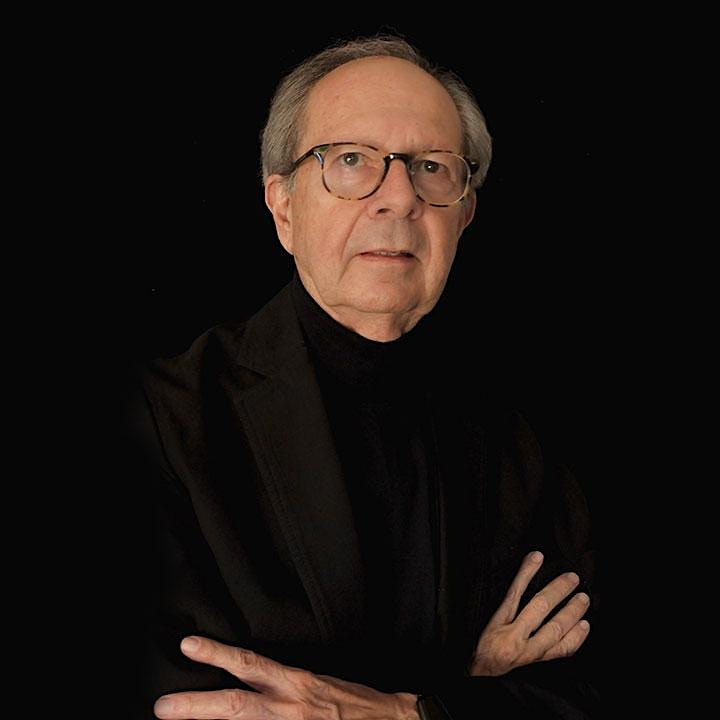 Dennis Puhalla, Ph.D., Graduate Program Director
Ullman School of Design, College of Design, Architecture, Art, and Planning, University of Cincinnati
Dennis Puhalla is Professor of Design Emeritus, in the Ullman School of Design at the University of Cincinnati's College of Design, Architecture, Art, and Planning. Professor Puhalla is currently the Master of Design Graduate Program Director. He teaches undergraduate and graduate courses in visual language design, color theory, and perception. Students and colleagues recognize him for his outstanding teaching. Professor Puhalla served as Director of the School of Design for ten years, initiating innovative and visionary programs. Before his appointment at the University of Cincinnati, he was an assistant professor at Miami University, Oxford, Ohio.
Dr. Puhalla earned a Ph.D. in Design with a focus on information design from North Carolina State University, College of Design. He holds a Master of Fine Arts and a Bachelor of Science in Design from the University of Cincinnati, College of Design, Architecture, Art, and Planning. Dr. Puhalla has served as a consultant to publishers of design-related material. He is the author of Design Elements: Form & Space and was published in the peer-reviewed journal Visual Communication. He is a contributing author to Color and Design, Berg Publishing; Visual Communication, DeGruyter Publishing; and the Layout Workbook, Quarto Publishing. He is a recipient of numerous University of Cincinnati faculty grants. Dr. Puhalla is committed to the design discipline as educator, researcher, author, and practitioner.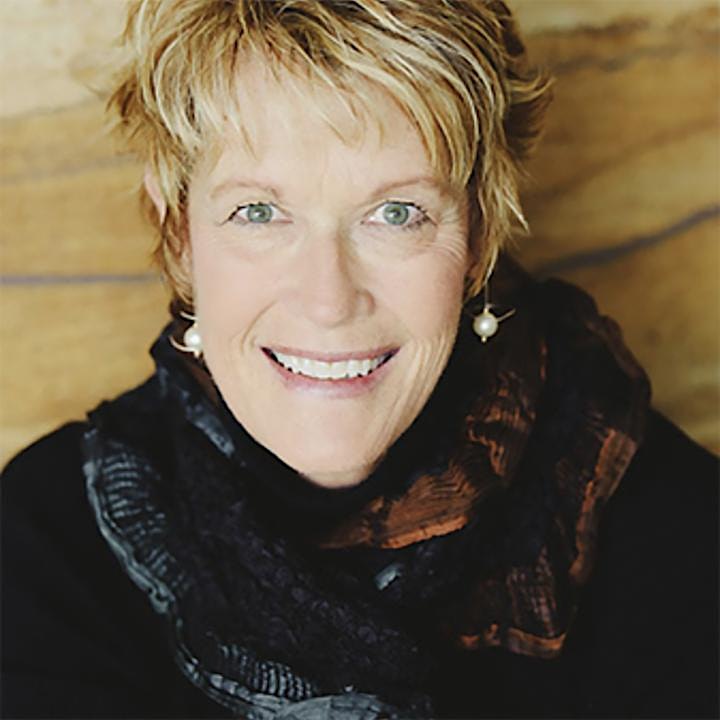 Laurie Wilson, Associate Director
College of Design, Architecture, Art, and Planning, University of Cincinnati
Laurie L. Wilson came to DAAP through her work as Corporate Director of Fashion, Trend Research and Community Engagement for Mercantile Stores Co., Inc. Laurie moved from Lexington, KY to Cincinnati with Mercantile in 1993 to help build/launch Mercantile Stores University, the first corporate university system in the fashion retailing industry. She was with Mercantile for a total of 17 years until their buyout in 1998. She served as a juror for DAAP fashion design critiques and began directing and producing the runway portion of the annual DAAP Fashion Show in 1998 while still with Mercantile.
In Fall of 1998 Laurie became an adjunct at DAAP in Product Development, and in January of 1999, she began her own consulting firm, L. Wilson Group, LLC. As an entrepreneur (and mother of two young children at the time) Laurie did corporate consulting, leadership training and career coaching; keynote presentations around the country for conferences and corporate meetings, along with, producing independent fashion events for organizations, conferences, and for Macy's corporation on contract. As a side note, during this time, Laurie was certified by P&G to serve as an outside facilitator for their CPS (Creative Problem Solving) Process and also produced a corporate fashion show for P&G featuring toddlers in DAAP-designed diapers!
DAAP continued to be Laurie's key consulting client through the annual fashion show. Due to her work in career coaching for high school students, she proposed to DAAP a design-based summer camp concept and in 2011, launched the first "DAAPcamps" program with 62 students! From that year forward, it grew exponentially. Laurie continued her consultancy with the college to direct the program. DAAPcamps has now grown to serving approximately 300 students each summer, 20% of which eventually matriculate into DAAP each year!
In 2013, Laurie came on board at DAAP as a fulltime member of the DAAP college staff as Associate Director where she focuses on outreach plus development and teaching in the popular Fashion Studies Minor along with directing the annual DAAPcamps and annual DAAP Fashion Show, plus the newly-launched DAAP Alliance diversity in design initiative. She is the faculty advisor for multiple student organizations and also serves the university as a certified Mindfulness facilitator for student mental-health and wellbeing. Laurie is fully student-centered, believing that we can truly "Take Care of Business While Taking Care of Hearts."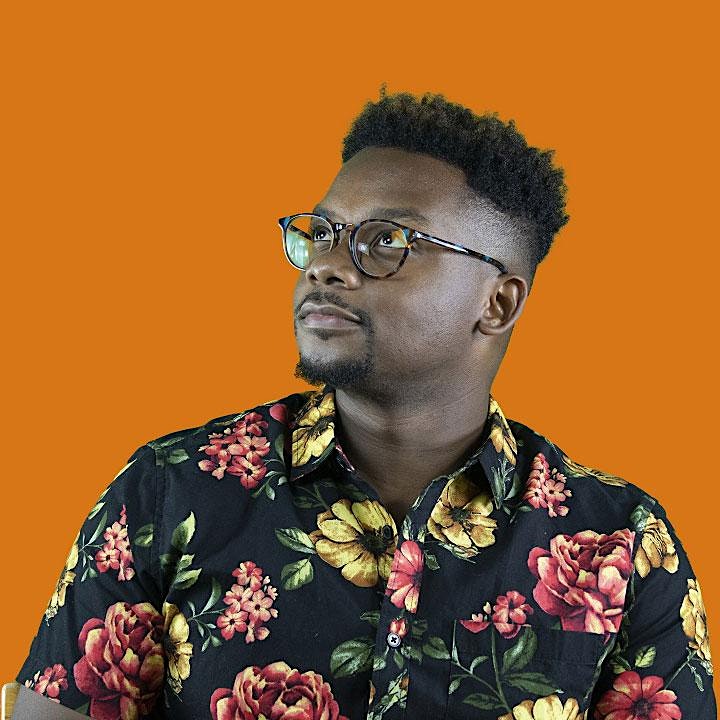 James Avant IV, Master of Design (MDes)'23
James is a Cincinnati native and a 2015 graduate from the University of Cincinnati's Neurobiology program.
After graduation, James found his footing as a social entrepreneur, bringing two purpose-driven food concepts to market—OCD Cakes and Bakeologie. In 2017, he was awarded Entrepreneur of the Year by the OTR Chamber and has been celebrated in a variety of local publications.
James is a big picture glitch spotter and customer experience enthusiast. He is curious to explore strategies to grow and sustain wealth within marginalized communities, through experience economy and community buy-in.
James takes great pride in his diversity of experiences and is grateful for how they are shaping his toolkit as a designer.
He is also an Albert C. Yates Fellow.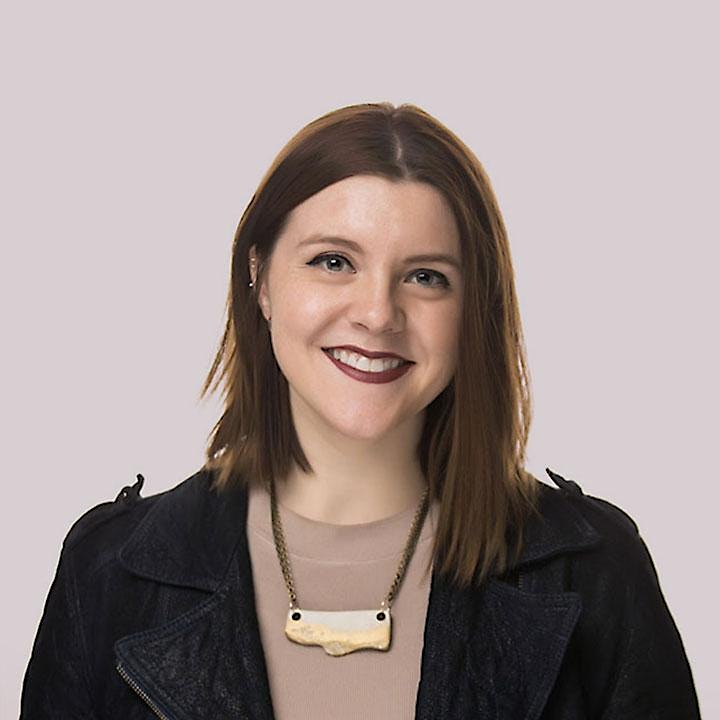 Shelby Schaffer, Master of Design (MDes)'23
Shelby is a Graduate Assistant and Master of Design (MDes) student at the University of Cincinnati's College of Design, Architecture, Art, and Planning (DAAP). She is a DAAP alum, having graduated with a Bachelor of Science in Fashion Design in 2017.
Shelby recently moved back to Cincinnati to pursue her MDes degree after working as an apparel designer at a large corporation in Dallas, TX. for the past four years. Throughout her time at the company, she worked as a children's outerwear designer and a women's denim/casual bottoms designer. She managed many projects during her time there, including a partnership with Blue Jeans Go Green™, a denim recycling initiative that allows associates and designers alike to recycle their personal denim or prototype samples at the office. Her experience in the denim industry ignited a passion for learning and better understanding how businesses can create product more responsibly. The MDes program will allow her to explore how businesses can implement more responsible practices into their current operating models.
Shelby also has a desire to become a professor of design one day. She hopes to inspire students in the same way her past and present professors have inspired her.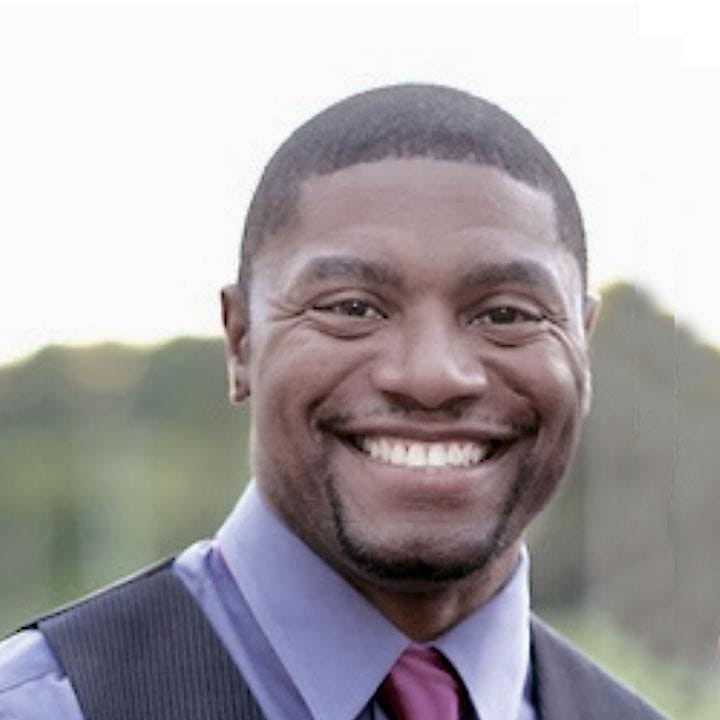 Phillip Hutchison, P&G
Global Design Director of Personal Care at Procter & Gamble
Hailing from the Blue Ridge Mountains of North Carolina, weighing in with over 20 years of multi-disciplinary design experience, you have Phillip Lacoi Hutchison. His view of the world has always captured a broad perspective. Undisputed as one of the greatest design minds of his generation with over 40 US patents and years of game changing innovations in the CPG world.
A graduate of North Carolina State University College of Design with focus in Industrial Design, he has created experiences spanning from architecture, branding, packaging, product, illustration, fashion, and digital design.
"Chase the dream, not the competition" is the personal mantra that he subscribes to. Beginning his career in architecture at an early age with a diverse set of invested mentors, he gained access to the broader design industry and opportunities to expand his influence. Exposure to different cultures and consumers led to an empathic and engaging creative process that drew the attention of Procter & Gamble and Kimberly Clark, delivering design-led innovation across multiple billion-dollar B2C and B2C brands.
Phillip recently rejoined Procter & Gamble as the Global Design Director for Personal Care within the P&G Beauty organization. Known for uncovering heavy-hitting insights and a profound ability to inquire and inspire through metaphors. His purpose is to connect people to passion, pull forward the next generations of design leaders and world-changing problem solvers.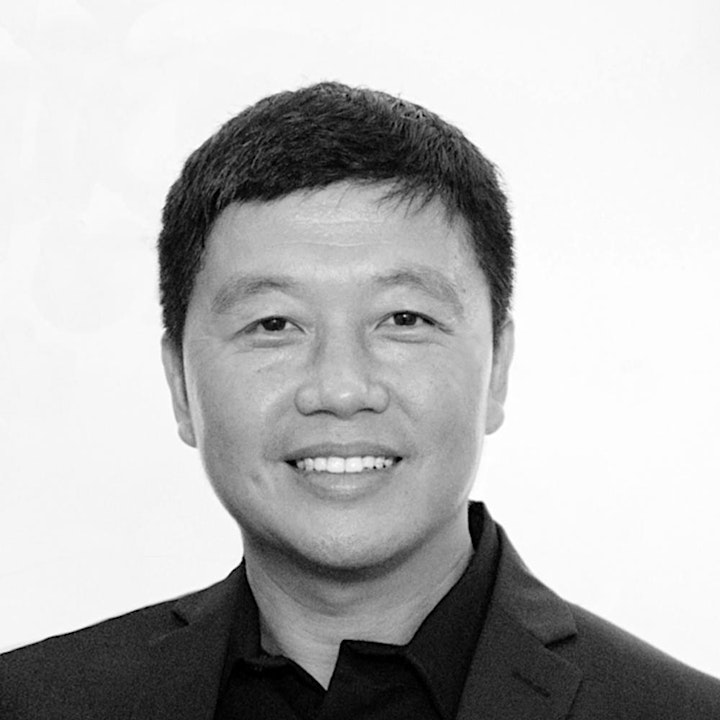 Wei Wang, Professor and Director
Ullman School of Design, College of Design, Architecture, Art, and Planning, University of Cincinnati
Wei Wang is a Professor of Design and the Director of the Ullman School of Design at the University of Cincinnati. He has been teaching and practicing visual communication design for over 23 years. His research areas include brand strategy and management, user-centered design, UI/UX design, data visualization, and design collaboration and innovation.
Wei has designed branding, websites, and interactive applications for many clients in the United States and overseas, including Coca-Cola, Volkswagen, McDonald's, Bank of Tennessee, Neptune Technology Group, DesignAlabama, AAF (American Architectural Foundation), BOCOG (Beijing Olympic Games Committee), and Mission Hills Group (Hong Kong).
His design work has been published in "Global Corporate Identity" and he is also the recipient of many major design awards, including Addy Awards, One Show Award, Horizon International Interactive Design Award, Summit International Creative Awards, UCDA Design Award, and Interactive Media Award.
Wei believes that everything in the world is interconnected, and there is a rational explanation behind all phenomena. He is curious to discover those interconnections and make positive changes through influence, innovation, and intervention. As a lifelong learner, he is currently pursuing his Ph.D. degree in Consumer and Design Sciences at Auburn University.
Organizer of UC MDes + P&G Diversity in Design Graduate Fellowship Info Session