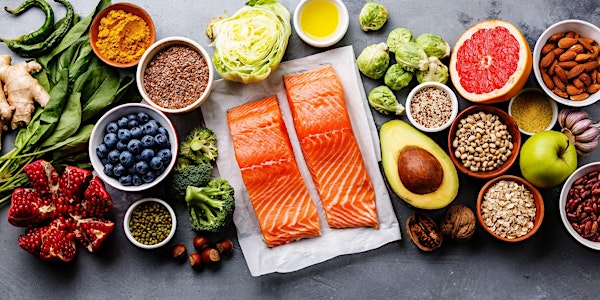 UBS - Wellness Wednesday: Vegetarian Awareness & National Seafood Month
UBS - Vegetarian Awareness Month & National Seafood Month
About this event
Join us to learn about vegetarian awareness month & national seafood month!
Please email Lauren Widawsky, RDN at lauren.widawsky@ubs.com with any questions.
October is National Seafood Month and Vegetarian Awareness Month. Vegetarian Awareness Month is about educating consumers in the benefits of introducing more plant-based food into our diets. While becoming a vegetarian or vegan is not necessary to lead a healthier life, following a more plant-based eating pattern brings many benefits to your body, mind, and even the planet and environment.
We have partnered with Monterey Bay Aquarium's Seafood Watch. Our goal is to drive awareness around sustainable seafood and showcase our long-standing commitment to do what is best for the planet and our oceans by purchasing sustainable seafood. Join to learn about the facts and myths of seafood and the benefits of incorporating seafood into your diet.
Please register for the virtual class using your UBS email address as this is an internal Skype event. Skype information will be sent out prior to class to all attendees. We encourage you to join a few minutes early to ensure that you have a good connection. Class will begin on time and recipes will be distributed following the event.
Please note: This is a virtual internal event for UBS employees only.
Enhance your culinary experience (and kitchen) with UBS branded products from Scarborough & Tweed – to view the culinary catalog and to place an order visit: https://ubs.scarboroughtweed.com/products?s%5Bf%5D%5Bc%5D%5B%5D=%2FVirtual+Cooking+Schoo