UAVs in Humanitarian Response: A Discovery Event at Singularity University
Description
Can Drones Save Lives?
Join us for a discovery conversation on how Unmanned Aerial Vehicles (Drones) could aid humanitarians in preparing for and responding to emergencies and disasters.
*** We are Sold Out! But you can still watch the live stream at 5:30 PM PST, & enjoy the presentations, and Q+A. Keep an eye on the @instedd twitter account, and watch the periscope channel! ***
Technologists, humanitarians, thought leaders and experts will be convening on the Singularity University Campus for a happy hour of networking and special presentations on UAVs in Humanitarian Response.
Learn how drones and UAVs are currently being used to strengthen disaster response capabilities and also their exciting future potential as new technologies are developed.
InSTEDD, Cisco, and Singularity University have joined together to offer this event to showcase leading experts in the field. The event is the concluding segment of a 3-day workshop hosted at SU with UAV engineers and humanitarian response professionals from around the world.
Light refreshments and food will be provided. Seats are limited and on a first-come first-serve basis.
5:00 - 5:30 - Guests arrive at SU Labs
5:30 - 7:00 - Lightning talks by Guest Speakers + Moderated Q&A
7:00 - 8:00 - Additional discussion and networking
---
Guest Speakers:
Biren Gandhi, Cisco Strategic Innovation Group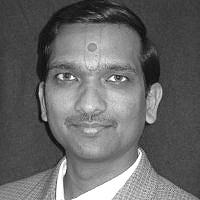 Biren Gandhi is a Distinguished Engineer & Strategist in Cisco's Corporate Strategic Innovation Group, focused on identifying key technology trends and accelerating their adoption through acquisitions, development or partnering. He has built a successful track record of bringing innovation to life through strategic collaborations with startups, venture capital firms, universities and partner ecosystems.


Eduardo Jezierski, InSTEDD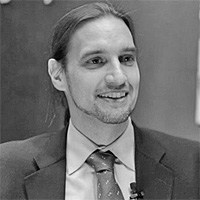 Eduardo Jezierski is the CEO/CTO of InSTEDD (http://instedd.org). He is passionate about the opportunity that technology and design bring to overcome pressing challenges. After studies in computer science and machine learning, he started with his career in large-scale enterprise computing, introducing practices of agile development, shared source licensing, and internal entrepreneurship at Microsoft. Ed joined InSTEDD to work on "technology with a purpose" and is now the CEO/CTO.


Oriol López Guirao, Médecins Sans Frontières (MSF)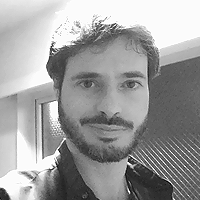 Oriol has worked as a Field Logistician, as well as in IT positions in MSF HQ and on the field. Currently, he leverages those experiences in MSF's R&D. His astounding portfolio includes: Using fixed wing systems for transporting medical items in Papua New Guinea. Redesigning the NFI (Non Food Item) emergency kit with solar lamp and phone charger, efficient cooking stoves and transitional shelter. Oriol is also evaluating the use of biometrics for identification of patients or refugees with link to electronic medical records and solutions for the identification of medical structures to avoid bombing in war zones.
Jon Thompson, SkyCatch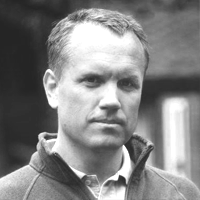 Jon Thompson currently manages the delivery of engineering projects for the drone company Skycatch where he serves as the resident Scrum Master and runs their Skycatch Relief program. Prior to a career in technology, he worked with Doctors Without Borders and the UN managing humanitarian aid projects around the world.
---
Tips for Getting to the Event:
The event is hosted at Singularity University Labs at NASA Research Park at Moffett Field. SU Labs is across the street from the Singularity University Classroom which has colorful SU flags in front. Please note that the main gain on Moffett St. to the NASA Research Park is currently closed for construction, please enter through Ellis St. gate entrance. A copy of a government issued photo ID is needed to enter the gate.
Here is a map link for SU Labs.