Description
Course Description:
It is a one week course about state of the art remote sensing techniques using UAV aerial images. A broad board of top level UAV professionals and researchers has been invited to share their knowledge and experience on a wide variety of topics related with UAV technology and remote sensing.

The theory will be combined with real case studios related with precision agriculture, sea monitoring, energy efficiency and environmental studies, explained by the professionals that carried them.
Furthermore, during the full week, a parallel practical UAV mission will be carried out in order to give to the students a representative real case view of all topics discussed. This will include UAV flights, orthophoto generation and image post-processing with remote sensing techniques.

Photos from last edition
Why our course?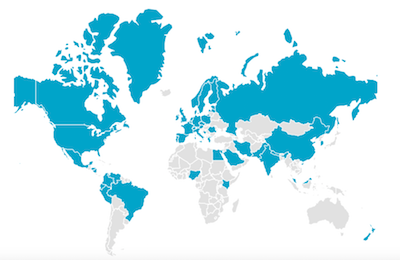 Objective:
At the end of the course the student will have a clear view of how to set up a complete UAV mission pipeline, from UAV system selection to image post-processing techniques, taking into account the main characteristics of each mission type.
This course will help those that want to start working with UAV remote sensing to know everything they should know in order to correctly select the UAV systems, operation procedures and techniques that best suit their application.
Those that already have experience working with UAV systems the course will help them by learning state of the art techniques, obtaining a broad view of all UAV fields, discovering new applications and performing networking with other participants from around the world.
Content:
Module 1: UAV Photogrammetry and Remote Sensing Principles
Introduction to UAV Imagery Acquisition

UAV Remote Sensing

UAV Photogrammetry

UAV & Space Systems for Earth Observation

Computer Vision Techniques

UAV Mapping, Orthophoto, Digital Elevation Models (DEM) and 3D Point Cloud Generation
Module 2: UAV Operation
UAV Technology

UAV Planning and Operation

UAV Autopilots

Autonomous Mission Planning

UAV Legislation
Module 3: Onboard Sensors
Radiometric Calibration

Spatial Resolution Calibration

Multispectral Imagery

Hyperspectral Imagery

Thermal Imagery

Synthetic Aperture Radar
Module 4: Applications and case studios
UAV Imagery Processing for Precision Agriculture and Vegetation Study

Drones Remote Sensing in Precision Agriculture

Drones for Surveillance and Search & Rescue

Drones Remote Sensing in Marine Projects

UAV Humanitarian Applications

Drones Remote Sensing in Archaeology

Near Space Drone Missions

3D Remote Sensing Using Multicopters
Participants Testimonials
"Great course with great people in a great place."
"The course was great and I achieved my objective: have a deeper knowledge about UAVs. Now we have all knowledge and tools to be able to select the best UAV system for our application."
"I really liked to have lessons about so many different topics; they have given me a broad view of UAV tech and applications".
"I have found very useful the practical sessions in order to discover new software tools that are going to be useful in our job."
Sponsors
Keynote Speakers:
Jordi Santacana

CATUAV | BCN Drone Center

CEO & Founder

Jordi Salvador

CATUAV | BCN Drone Center

R&D Coordinator

Marc Beltran

CATUAV | BCN Drone Center

Business Development

Dr. Daniel Ponsa

Computer Vision Center

Researcher and lecturer

Eric Waters

Micasense

Business Development Director

Dr. Jaume Piera

Institute Marine Science - Spanish Research Council

Vice-director

Christina Gkzintou

Pix4D

Sales

Xavier Banqué

Rokubun

CEO & Founder

Daniel Serrano

EURECAT - Catalan Techonology Center

Head of Unmanned Unit

Enric Sanmartí

Spanish Aviation Authorities

Formed Director

Sergi Quiles & Aniol Ribot

Apliter - FLIR distributor

CEO

Dr. Fran Garcia

Agromapping

CEO & Founder

Dr. Ismael Colomina

GeøNumerics

CEO

Dr. Agustín Lobo

Institute for Earth Science - Spanish Research Council (CSIC)

Researcher