About this Event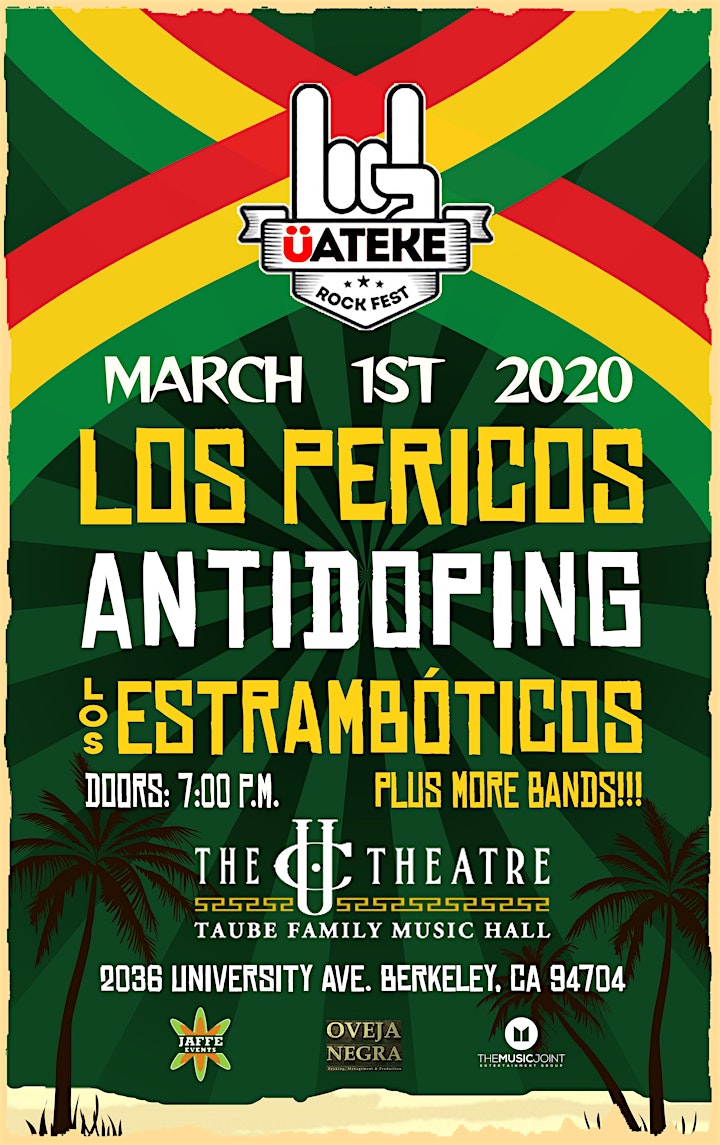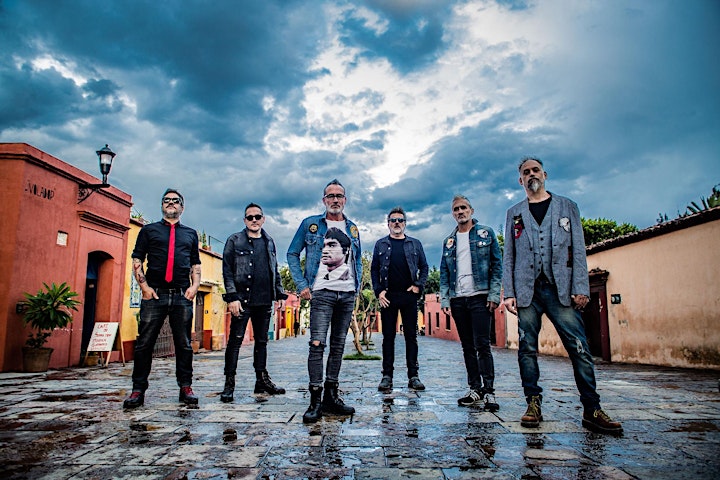 Los Pericos
Los Pericos is an Argentine band formed in 1987. The band has enjoyed international success, especially throughout South America. In 2006, the band received some notable exposure for North American audiences when featured on an episode of Anthony Bourdain's No Reservations. The band was also featured in the 2000 documentary, Botín de guerra (Spoils of war).
Los Estramboticos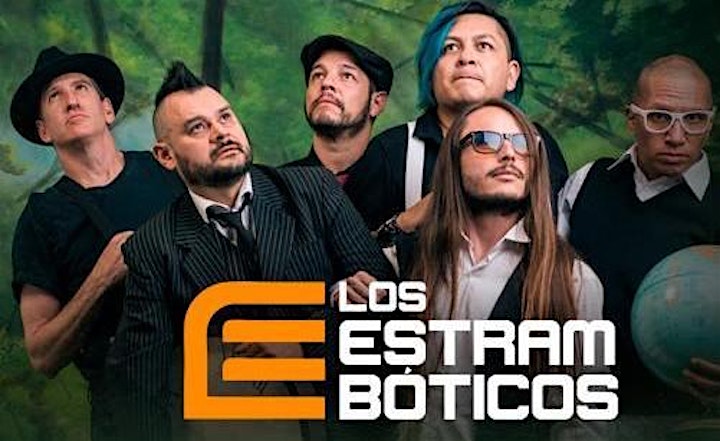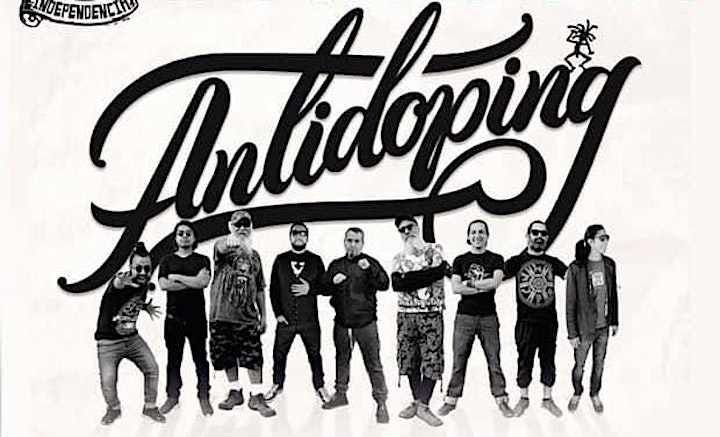 Antidoping
Antidoping is a Mexican reggae band formed in the summer of 1992 in Mexico City. They fuse roots reggae, ska and Caribbean rhythms with an urban flavour.
Antidoping has been an active member of the Razteca reggae movement in Mexico, sharing the stage with many different artists, including Israel Vibrations, Alpha Blondy the Skatalies and many other important reggae and ska bands.
Performers
Date and Time
Location
Refund Policy