Description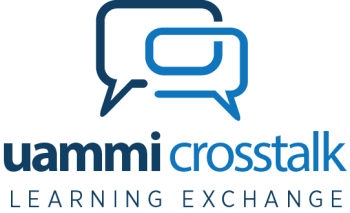 Join us for the upcoming CrossTalk event on Nov 28th. CrossTalk is a free learning exchange event where industry experts will share the latest research and trends in advanced materials and manufacturing. It will consist of expert presentations, discussions & networking/food breaks!

~
WHO SHOULD COME

The CrossTalk event is for: industry employees, researchers, engineers, engineering managers, program managers, R&D teams, management teams, higher education faculty/students and anyone interested in the advanced materials/manufacturing industry in Utah.

~
PRESENTING COMPANIES & TOPICS

Hexcel - Carbon fiber & matrix manufacturing
ENVE - Carbon fiber outdoor product innovations

Rock West Composites
ACT Aerospace

Electrafly - Personal Flight Vehicle Innovations

DPS Skis - Carbon fiber ski company

KLOS - Carbon Fiber Guitar Startup
IACMI
New Utah Supply Chain Software Tools

...and More!
~
LOCATION

The event will be held at the Salt Lake Community College South City Campus near downtown Salt Lake on State Street (1575 S State Street)

~
NOTE: This event is in conjunction with the Utah SAMPE dinner event at the same location that evening. To RSVP for that event, please click here.