Description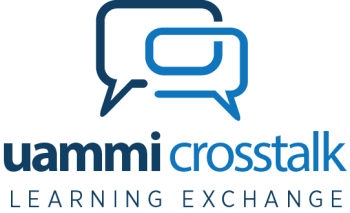 Join us for the upcoming CrossTalk event on March 27th, in conjunction with the Wasatch Front Materials Expo. CrossTalk is an all-day learning exchange event where industry experts will share the latest research and trends in advanced materials and manufacturing. It will consist of expert presentations, discussions, networking breaks and lunch!

~
WHO SHOULD COME

The CrossTalk event is for: industry employees, researchers, engineers, engineering managers, program managers, R&D teams, management teams, higher education faculty/students and anyone interested in the advanced materials/manufacturing industry in Utah.

~
SCHEDULE
This CrossTalk event will consist of a keynote speaker, lunch, and then two separate tracks for small and large businesses. More details will be posted soon.

~
LOCATION

The event will be held at the Salt Lake Community College Miller Campus in Sandy, Utah (9750 S 300 W, Sandy, UT 84070.)

~
NOTE: This event is in conjunction with the Utah SAMPE Wasatch Front Materials Expo immediately following CrossTalk in the same location from 4-8 PM. It is Utah's largest advanced materials expo with 62 vendors, 450 attendees, free food and free admission! RSVP and see more details about the WFME here.