Description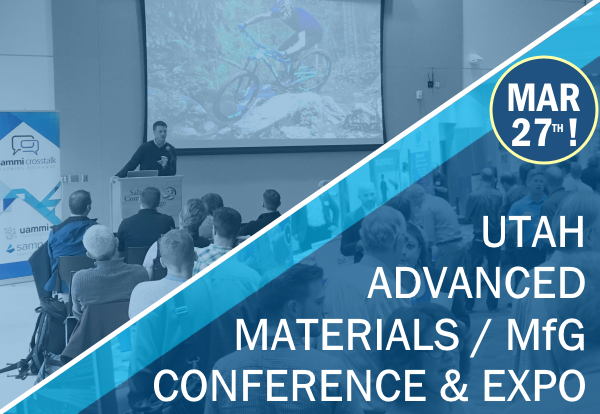 Join us for the upcoming CrossTalk event on March 27th, in conjunction with the Wasatch Front Materials Expo. CrossTalk is an all-day learning exchange event where industry experts will share the latest research and trends in advanced materials and manufacturing. It will consist of expert presentations, discussions, networking breaks and lunch!

~
WHO SHOULD COME

The CrossTalk event is for: industry employees, researchers, engineers, engineering managers, program managers, R&D teams, management teams, higher education faculty/students and anyone interested in the advanced materials/manufacturing industry in Utah.

~
FEATURED SPEAKERS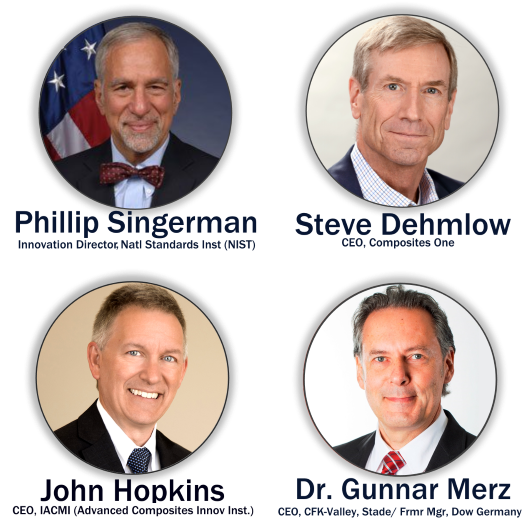 Additional Presentations from:
Ray Gibbs - CEO, Haydale Graphene
GE Additives
Northrop Grumman
Composites 101 Track - A composites tutorial track for those wanting to learn more about the industry such as: General Interest, Marketing Departmets, Vendors, Government, Students, etc.
And More....!!
~
SCHEDULE
9:30-10:00 Check-in & Registration
10:00-10:45 Keynote: Phil Singerman, Associate Director for Innovation and Industry Services, National Institute of Standards and Technology (NIST) – Current State & Future of Materials & Manufacturing.
10:45-11:15 UAMMI Presentation – New Resources to Help Grow Your Business in Utah
11:15-11:45 Gunnar Merz (CFK Valley – German Advanced Materials Association) – Latest Developments in Composites for Aerospace, Construction and Mobility
11:45-12:30 Lunch & Networking
12:30-1:15 Steve Dehmlow, CEO, Composites One – Understanding Trends & Managing Industry Growth

1:15-1:45 Dave Emmett, GE Additives
1:45-2:15 Nathan Phillips, TCR Composites
2:15-2:30 Networking Break

(Note: From 2:30 – 4:00 There are Two Tracks)

TRACK ONE – INTRO TO COMPOSITES & SKILL ACQUISITION
2:30-4:00 Intro to Composites Tutorial For: General Interest, Vendors, Government, Marketing Departments, Students etc.
TRACK TWO – TECHNICAL PRESENTATIONS
2:30-3:00 George Hansen, Founder, Conductive Composites

3:00-3:30 John Hopkins, CEO, IACMI – The Composites Institute: Connecting Regional Ecosystems for National Competitiveness in Manufacturing
3:30-4:00 Benjamin Garcia, Materials R&D Mgr, Northrop Gruman – Material Trends in Advanced Carbon Fiber Composites in Aerospace
4:00-8:00: Wasatch Front Materials Expo

~
LOCATION

The event will be held at the Salt Lake Community College Miller Campus in Sandy, Utah (9750 S 300 W, Sandy, UT 84070.) This is the same location as the expo, which immediately follows CrossTalk.

~
NOTE: This event is in conjunction with the Utah SAMPE Wasatch Front Materials Expo immediately following CrossTalk in the same location from 4-8 PM. It is Utah's largest advanced materials expo with 62 vendors, 450 attendees, free food and free admission! CrossTalk and WFMExpo are two separate events you must RSVP separately for each. After registering for CrossTalk, you can register for the expo here: WFME Registration
Organizer of UAMMI CrossTalk Conference - 03.27.19
The Utah Advanced Materials & Manufacturing Initiative (UAMMI) is the headquarters for Utah's advanced materials and carbon composites manufacturing ecosystem. UAMMI brings together public, private, community, industry and educational partners to assure the growth and sustainability of Utah's advanced composites industry. www.UAMMI.org