Description
Cryptocurrency Seminar hosted by my CEO, Nigel Green in Dubai this Thursday!
Email leanne.robinson@devere-group.com to book your seat now, limited spaces.
2018 will be the year for cryptocurrency in UAE! It's interesting how Bitcoin has risen in market value and stature. It has recently hit the $19,000 mark, and is currently trading in futures. Remarkable.
As predicted 2018 will be the year of crypto in the UAE and the world at large and as an investor you should be invested. But how? What are your options in the UAE? And why should you join the frenzy? .
These are only some topics and experts views on Cryptocurrencies we will demystify as well as the investment platforms available in the UAE for investors, like yourself, to utilise and create personal wealth.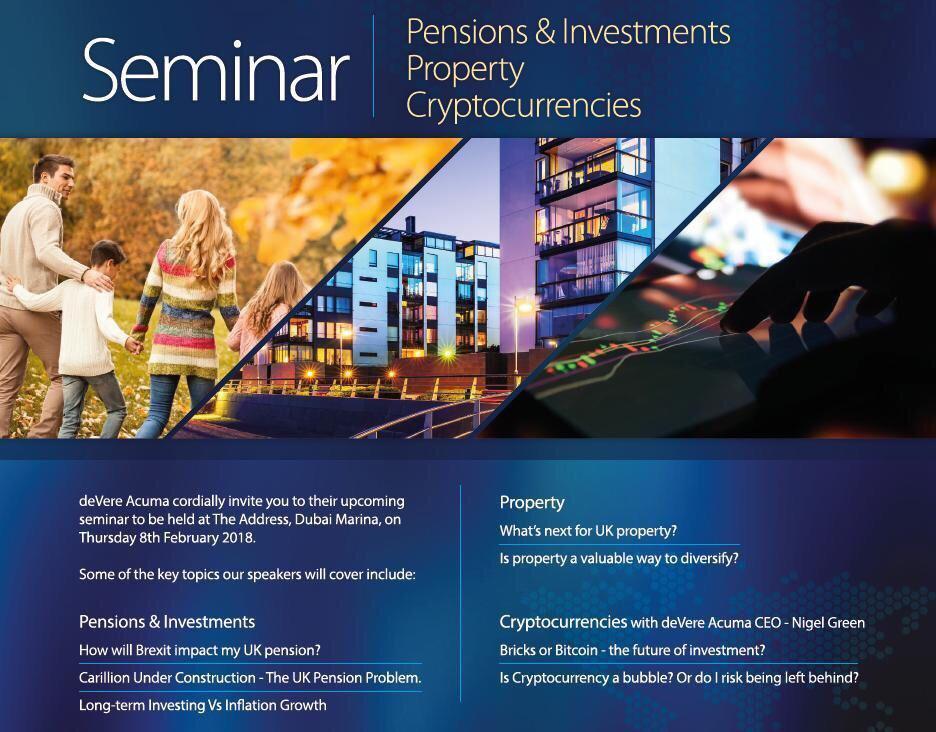 Follow CNBC Crypto news here