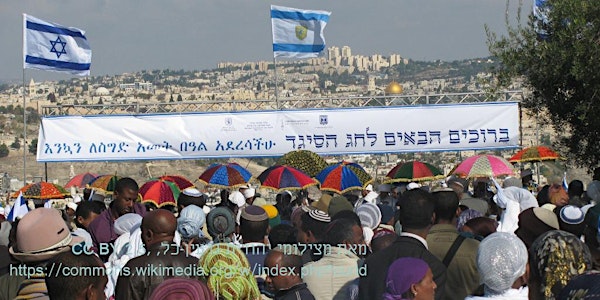 Tzavta Club | Ethiopia: Unique Christianity, Judaism and the Sigd Holiday
Join Tzavta to hear from Dr. Benny Furst about Ethiopia and the Sign holiday (in Hebrew).
Date and time
Wednesday, November 9, 2022 · 11am - 12:30pm PST
About this event
אתיופיה: נצרות יחודית, יהדות וחג הסיגד
עם ד"ר בני פירסט
אתיופיה היא אחת הארצות המרתקות בעולם, בהיותה מרחב המשמר תרבות נוצרית ייחודית עתיקה. למעשה, עד היום, הנצרות האתיופית היא התרבות הדומה והקרובה ביותר ליהדות. ד"ר בני פירסט יסקור בהרצאתו את ההיסטוריה של הווצרות העם האתיופי, המעבר לדת הנוצרית במאה הרביעית לספירה וכן את הקשר הייחודי בין אתיופיה לירושלים כמוקד עליה לרגל. בנוסף, יציג ד"ר פירסט את תמצית סיפורה הארוך של יהדות אתיופיה ("ביתא ישראל") וחגה היחודי, הסיגד, המצויין בכ"ט בחשוון.
ד"ר בני פירסט הוא גאוגרף ומתכנן ערים וסביבתן. ד"ר פירסט מרצה באוניברסיטה העברית בירושלים ומדריך ביד יצחק בן צבי, והוא מומחה ליבשת אפריקה.
ההרצאה מתקיימת במסגרת מועדון צוותא ופתוחה לקהל הרחב!
לפרטים: גלי בק gbeck@paloaltojcc.org