Description
Tysen Knight's love for Art is in his DNA. As a teenager Tysen expressed his art thru graffiti on walls and vacant buildings. He also sprayed painted and airbrushed jeans and t-shirts for classmates and local neighbors for money, he has developed designs for clothing.
Today Tysen is know In France, New York, Miami and los Angeles and Palm Springs. His art is currently in galleries and on the walls for sale at Wang's in the Desert. He recently debued his short film 'T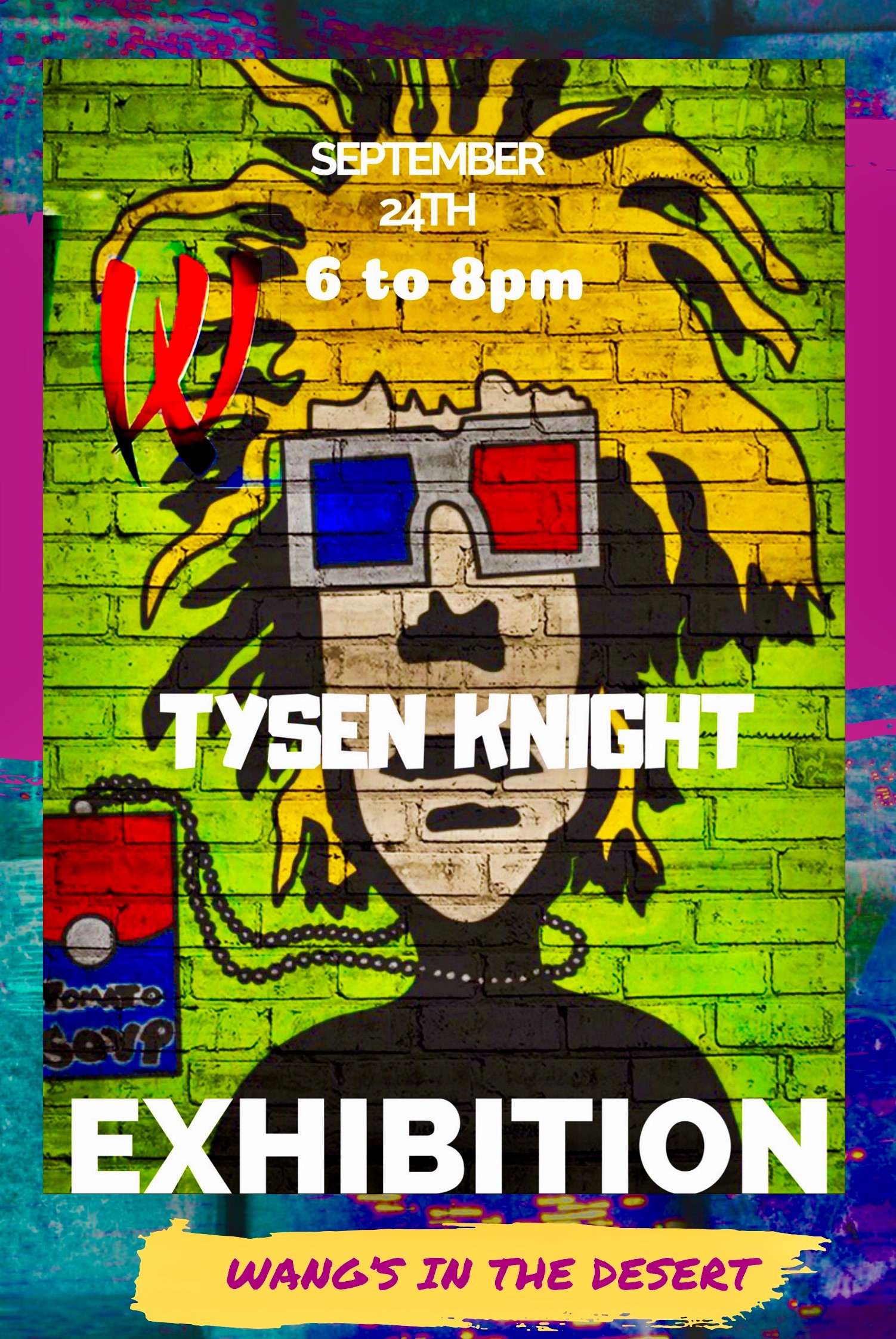 he Art of the Hustle in France to accollades and an award.
Join us September 24th and each last Monday of the Month for a contiuned art installation and exhibiton featuring some of the best artists in the desert. Aneka Brown and Guy Garrett are sure to bring new and up and coming ven daring artists each month . Be sure to check your email and the Wang's in the Desert website,Instagram and Facebook social media outlets.