Description
Tyris Live Jazz Series
Celebrating your favorite hits of yesterday and today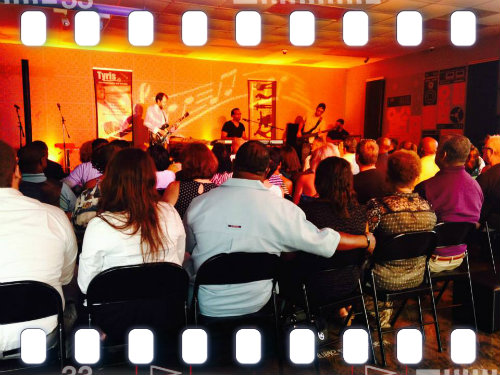 With a twist that only, Jazz can bring
It is hard to believe, but there was once a time when there was no rock music. Most historians trace the beginning of rock back to the year 1954, when a new type of music, then called Rock and Roll, appeared and revolutionized musical tastes, at least among young people, and pretty much changed the world.
Rhythm and Blues developed from the Blues, and Rock and Roll developed from Rhythm and Blues (R&B). Little Richard, one of the great innovators of 1950's rock music, has often said that "Rhythm and Blues had a baby and somebody named it rock and roll." He, of course, is absolutely right, and a number of important R&B artists were part of the beginning of Rock and Roll. Among them were Muddy Waters, Willie Mae Thornton, Joe Turner and Ray Charles.
Join us as we present the big hits of yesterday and today. With a twist that only Jazz can bring.
Please don't forget to share on our FB page your favorite Prince songs and perhaps we will feature your song suggestions.
Warm Regards
Tyris
When: Friday, Dec 16, 2016
Admission: $15
Parking: Free
Where: The House That Rocks
553 Indian Trail Road South
Indian Trail, NC 28079
Door open at 7:30pm
Show Time: 8pm
Listed as The #1 thing to do
The Charlotte Observer 2015