Typographic Matchmaking in the City: Monumental Typography for Public Space: Huda Smitshuijzen AbiFarès, Khatt Foundation

Tuesday, October 4, 2011 from 6:00 PM to 8:00 PM (EDT)
Event Details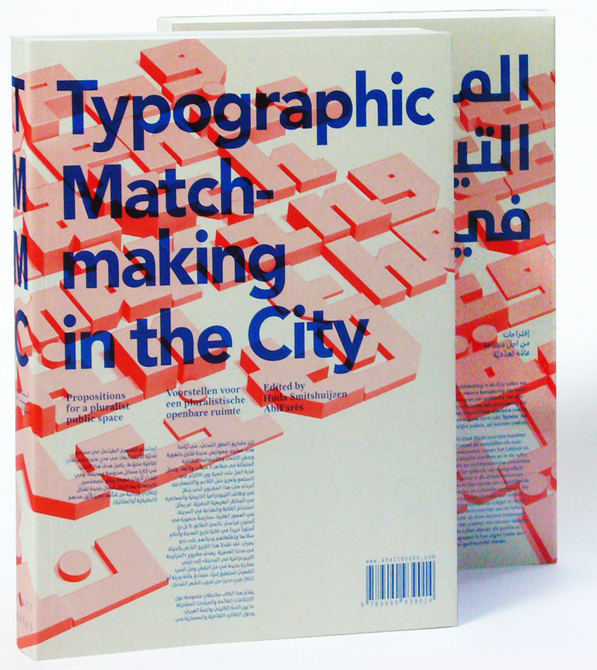 The lecture will address the role of writing in the built environment of the 21st Century and the contemporary representation of bilingual (Arabic & Latin) lettering in the built environment. It will focus on the symbolic role of typography as the connector between city, building, and visual culture. It will also discuss the relationships between the aesthetic and formal aspects of the typefaces and the material, ideology and design of the respective periods. It will argue the importance that text can play in building an engaged and culturally sustainable public space that responds to contemporary needs.

———
Huda Smitshuijzen AbiFarès, is the Founding Director of the Khatt Foundation, Center for Arabic Typography. Author of Arabic Typography: a comprehensive sourcebook (Saqi Books, London, 2001), Experimental Arabic Type (Saatchi & Saatchi, Dubai, 2002), Typographic Matchmaking (BIS Publishers, Amsterdam 2007), Typographic Matchmaking in the City (Khatt Books, Amsterdam 2011), and a number of articles on multilingual communication and contemporary design in the Middle East. She holds degrees in graphic design from Yale University School of Art and Rhode Island School of Design, and specializes in bilingual typographic research and design. She has worked as a designer for a number of years, in the US, Amsterdam, France, Beirut, and Dubai. She contributes articles on design in the Middle East to academic journals and industry magazines like Baseline, Bidoun, Design Issues, and many others. She has art directed and collaborated on the design of several contemporary Arabic fonts for magazines like Aleph (London) and companies in the Gulf. She has taught typography and graphic design at the American University of Beirut. She was the Chair of the Visual Communication Department and Special projects Director at the American University in Dubai. She curates exhibitions, organizes collaborative design research projects between Europe and the Middle East, and is editor of the Khatt Foundation online network of Arab/Middle Eastern designers (www.khtt.net). She is currently pursuing a PhD at Leiden University while working between Europe and the Middle East as a typography and design consultant on projects of cultural relevance.
Have questions about Typographic Matchmaking in the City: Monumental Typography for Public Space: Huda Smitshuijzen AbiFarès, Khatt Foundation ?
Contact the organizer
When & Where
347 W 36th St
Ste 603
New York, 10018


Tuesday, October 4, 2011 from 6:00 PM to 8:00 PM (EDT)
Add to my calendar
Typographic Matchmaking in the City: Monumental Typography for Public Space: Huda Smitshuijzen AbiFarès, Khatt Foundation