Description
The Wilmington Market of the JDRF Triangle/Eastern NC Chapter is excited to host you and your family on March 7, 2020 at the UNCW Fisher Student Center for our first-ever TypeOneNation Summit!
---




What Exactly Is the Summit?
TypeOneNation Summit is a full-day of education and empowerment for our type 1 diabetes (T1D) community. The summit brings together T1D experts, physicians and researchers to share their knowledge of the latest treatments, breakthroughs in research, and the psycho-social aspects of living and thriving with T1D.
Our summit will feature multiple breakout sessions, workshops and - new this year - fun and engaging activities for children and teens. Attendees will also enjoy a robust exhibit hall representing the latest in diabetes management technology, resources, publications, and well-known T1D influencers.
This inspiring event is designed for all ages at all stages, offering insight and guidance for everyone from children to adults.
Type 1 Diabetics (T1Ds) and their spouses, parents, siblings, grandparents and other caregivers are all welcome.
Thanks to a generous presenting sponsorship from New Hanover Regional Medical Center, we are able to offer free registration. Registration includes a full day of educational sessions, parking, and lunch.
Please be sure to register each person in your party who plans to attend.
Register Online by February 26, 2020


---
Event Schedule
9:00 – 10:00 Registration & Welcome
10:00 – 10:45 Keynote 1: Motivational Speaker
10:45 – 11:00 Break
11:00 – 11:45 Breakout Session 1
11:45 – 1:00 Lunch & Vendor Fair
1:00 – 1:45 Breakout Session 2
2:00 – 3:00 Keynote 2: Mission Message
3:00 – 3:15 Closing
---
Breakout Session Topics
Everyone will gather to listen to the opening keynote and closing mission message presentations in the auditorium. During the breakout sessions, attendees get to sit in on the topic of their choice for each breakout session.
Breakout #1 (morning)
Advocacy & T1D Health Insurance Guide
Quest to Balance the Emotions of T1D
Endo Insights for All Ages
D.E.A.R. Mark, You Have Type 1
Breakout #2 (afternoon)
Exercise and Sports
Making Local Diabetes Connections
A Bridge To A Type 1 Cure: What AP Systems Can Deliver Today & Tomorrow
Taking T1D To School/College
---
Important Info about Children
Enrollment for Kids Camp (ages 5-12) and Teen Central (ages 13-18) is limited due to conference space. Registration is available on a first come, first serve basis.
No babysitting is provided for children under age 5. These children are welcome to attend the event with their parents/caregivers, but we ask that you please step out of the auditorium or breakout sessions if they become distracting to the speakers or other attendees.
Parents registering children for Kids Camp are responsible for managing their children's blood sugar levels throughout this day-long event.
---
Keynote Speaker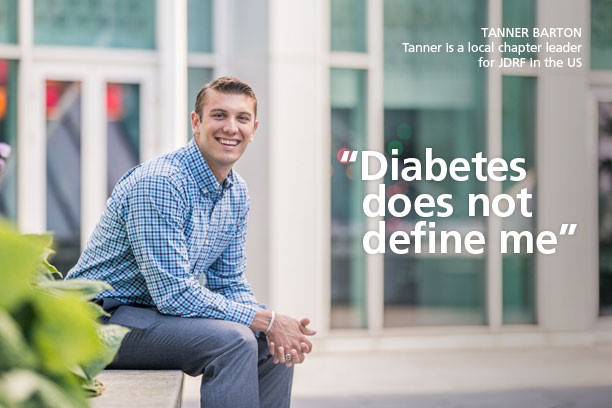 Tanner Barton
Tanner was diagnosed with type 1 diabetes (T1D) at eight years old and has refused to be defined by the disease. Tanner graduated with a 4.0 GPA from Ball State University in May 2017, where he was an Honors College student-athlete who double-majored in Health Science and Spanish. He was an NCAA Division I Varsity Swimmer, two-time team captain and four year conference finalist in the 200 Butterfly. Tanner is a former three-time state of Ohio champion in the butterfly events. Most recently, Tanner ran in the 2019 New York City Marathon.
Tanner now serves as the Head Swimming & Diving Coach at Anderson University. He graduated in May 2019 with a Master of Science in Kinesiology with an emphasis in Sport Performance. He is a Certified Health Education Specialist (CHES) and aspires to become a Certified Diabetes Educator (CDE).
A native of Dublin, Ohio, he is vital to the outreach, fundraising and advocacy efforts in the JDRF Central Ohio Chapter. In 2009, Tanner attended Children's Congress, and in 2013, Tanner became the youngest individual to sit on the inaugural, international JDRF T1D Voices Council. Currently Tanner represents JDRF on the international Novo Nordisk DEEP task force. He has been to Copenhagen, Denmark several times to represent JDRF and help pharmaceutical companies focus on patient centricity in decision-making processes.
Tanner's latest research identifies major social media themes in the online diabetes community and the research team findings were published in the Journal of Diabetes Science and Technology (Nov. 2018). In working with his endocrinologist, Tanner helped to edit College Diabetes Survival Guide in 2014. Additionally, Tanner lives with celiac disease, noting the correlation between celiac disease and T1D.
Tanner brings an enthusiastic, motivational and innovative first-hand perspective to any presentation. Furthermore, he can address balancing academics, athletics and disease management. Tanner is whole-heartedly invested in one ambition… Turning Type One into Type None!
---
Breakout Session Speakers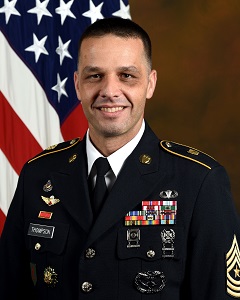 Sergeant Major (SGM) Mark A. Thompson
Sergeant Major (SGM) Mark A. Thompson enlisted in the Army in 1996 and was diagnosed with Type 1 Diabetes at the age of 23 in December, 2000. After being found fit-for-duty, he continued to serve and progress in the Army including deployments in support of Operation Iraqi Freedom and Operation Enduring Freedom – Philippines.
SGM Thompson is currently assigned to the Headquarters, Department of the Army, as the 14th Senior Army Career Counselor at the Pentagon. His awards and decorations include: Bronze Star, Defense Meritorious Service Medal, Meritorious Service Medal, Iraqi Campaign Medal, Army Staff Identification Badge, Career Counselor Badge, and the Parachutist Badge.
SGM Thompson's class "D.E.A.R. Mark, you have Type 1" describes the three simple steps he uses to allow his continued service in the Army and how these steps can be used for anyone to achieve their personal goals with Type 1 Diabetes.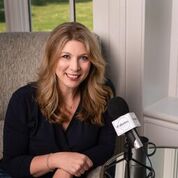 Stacey Simms
Attending a JDRF Summit or other conference is wonderful, but what happens when you go back to your regular routine? Stacey Simms, producer and host of the "Diabetes Connections" podcast and author of The World's Worst Diabetes Mom: Real-Life Stories of T1D Parenting, explains the importance of "in real life" connections, and how to find and make them.
**This is a great session for anyone – parents, caregivers, friends, and adult T1Ds.*
Stacey Simms is the host of the award-winning podcast, Diabetes Connections and the author of "The World's Worst Diabetes Mom." Stacey's son was diagnosed with type 1 diabetes in 2006, one month before he turned two, and Stacey started blogging about her family's experience with T1D a few weeks later. For more than a decade, she hosted Charlotte's Morning News on WBT-AM, the city's top-rated morning radio news show and currently hosts the award-winning podcast, "Diabetes Connections."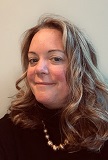 Anne Sutton
Join Anne for an open conversation about the emotional teeter-totter families experience while living with a T1D. Laugh, share, and identify ways to help you and your family balance the emotional impact of living with T1D. In this judgment-free session, we will share our experiences as parents of T1Ds and their siblings to find ways to identify the reasons for teetering off balance, ways to communicate about our teetering, and work together to identify ways to help our family walk the line of staying present and positive while raising amazing children.
Anne Sutton became a T1D mama on March 21, 2009 when her 3-year old son was diagnosed in Charlotte, NC. Since then, it has been her passion to connect those living with T1D, to create a strong and supportive T1D community both in person and online.
By day Anne works as a Senior Outreach Manager at JDRF, supporting newly diagnosed families and fundraising to support life changing T1D research. By night she is a juicebox hero, who continues to attempt to balance the emotional teeter totter of T1D and family life.
A former middle-school teacher, Anne's passion for JDRF is rooted in community. "The moments that push me harder and farther are the ones I spend listening to stories of people living with type 1. Every person with type 1 has an amazing story of courage, determination, and heroism. Those stories are gifts that make me want to do better, be better, and fund a cure faster!"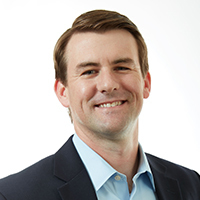 Angus McDonald
Angus McDonald currently serves as JDRF Wilmington Market's Advocacy Team Chair, Research Information Volunteer (RIV) and a board member. Since his daughter's T1D diagnosis in November 2011, Angus and his family and been actively involved in the Raleigh, Charlotte, and Wilmington JDRF chapters.
Angus has twice participated in the annual JDRF Government Day in our nation's capital and regularly meets with North Carolina government officials to discuss T1D, JDRF and the Special Diabetes Project (SDP). He also accompanied his daughter when she served as a delegate at the 2019 JDRF Children's Congress in Washington, DC.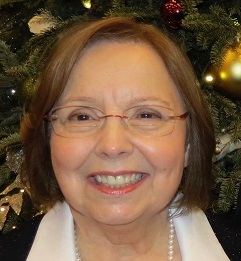 Jun Martz
Jun Martz lives in Raleigh, NC and has been affiliated with the Triangle/Eastern NC chapter since January of 2010, a month after her granddaughter, Trinity, was diagnosed with type 1 diabetes at the age of 5. Within six months she was serving as chair of Family Events for the Triangle/Eastern North Carolina Chapter.
In 2012, Jun was named to the international T1D Voices Council, a group of 18 people diversely affected by T1D and led by JDRF's chief scientific officer, Dr. Richard A. Insel, M.D. Her experiences on this panel led to her deep interest in JDRF Funded research and her position as a Research Information Volunteer. She has attended numerous JDRF research summits and updates, and toured T1D research facilities.
Jun and her husband, Uzal have now been dedicated volunteers, advocates and fundraisers for JDRF for ten years. They have given presentations on T1D and JDRF-funded research to community groups and major donor events, and have hosted dinners featuring RIV updates for T1D families. They are members of the JDRF Beta Society. In the past ten years, the TeamTrini/Martz Family OneWalk team has raised over $266,000.00.
Jun has attended JDRF Government Day in Washington and Trinity was a delegate to the 2015 JDRF Children's Congress.
Jun is a Past-President of the Triangle/Eastern NC Chapter Board of Directors and a current board member. She serves as the Chairman of Leadership Giving and the T1D Connections Program Partner.
Jun brings a firsthand perspective on the unique position of grandparents dealing with T1D in support of both their grandchildren and their children. She believes passionately that supporting the goals and plan of JDRF offers the best hope for her granddaughter's future and enjoys sharing her excitement and passion with others.
---


FAQs
How much does this event cost?
Thanks to our generous sponsors, this event is completely free to our T1D community.
What should we do about lunch?
We will take a lunch break from 11:45 am - 1:00 pm. A boxed lunch will be provided free of charge for each registered participant. Gluten-free meals will be provided upon request. Please contact Dalene at DBickel@jdrf.org if you have special food requirements.
What should I bring to the event?
Bring all your diabetes supplies. Comfortable clothes and shoes are recommended; attire is casual.
Will tickets be sent to me/do I need to print proof of registration?
No, you will check in at registration by your last name.
Can I update my registration information or make changes to my schedule?
We will do our best to accommodate changes if space allows. Please contact Dalene at DBickel@jdrf.org to request changes.
Where should we park?
We recommend you park in the lot adjacent to the Fisher Student Center on the campus of UNCW and arrive early to ensure a parking space.
Have additional questions? Contact Dalene at DBickel@jdrf.org or call 910-509-9899.
---
Thank you to our local presenting sponsor for making this event possible!
LOCAL PRESENTING SPONSOR: