TypeOneNation Summit - San Antonio 2018
Description
Join other Type 1 Diabetics (T1Ds), plus their families and caregivers at TypeOne Nation San Antonio. Connect with others in the T1D community and get new ideas to help you manage the highs and lows of life with T1D. We will have research updates, informational sessions, and inspiring keynote speakers--all at this FREE event.
And bring your kids! We will have free child care (ages 5+) at KidsTrack with games and activities throughout the day.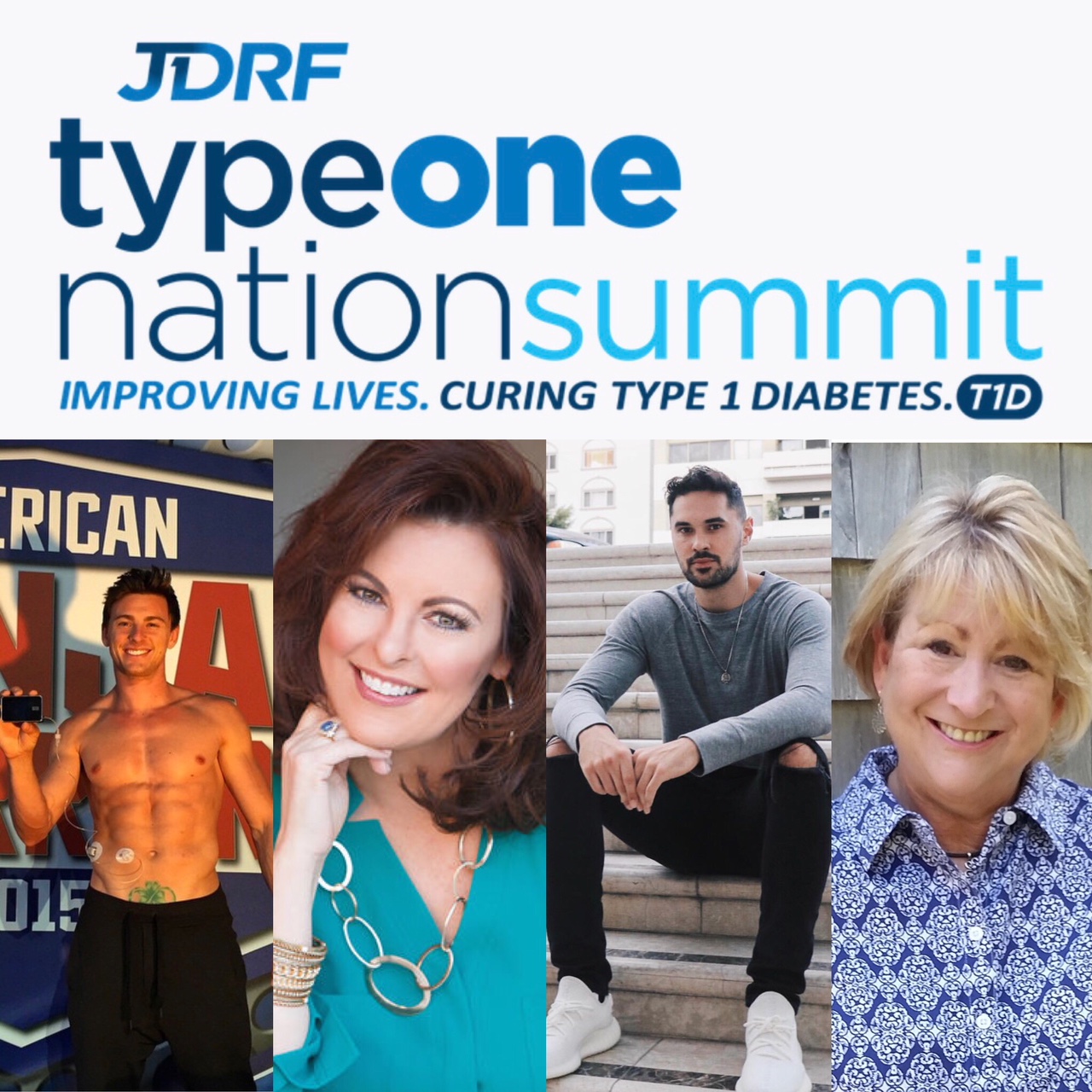 Morning Keynote – Research, Education + Mission Update
Speaker: Nicole Johnson, DrPH, MPH, MA has worked in diabetes for over 20 years. Although she is most well known for her time as Miss America 1999 when she brought awareness to diabetes by sharing her personal story, she has gained a reputation most recently for her engagement in diabetes research focused on quality of life, psychosocial issues, and family dynamics.
Nicole is the National Director of Mission at JDRF where she uses her behavioral science, public health, and communications background to drive strategies for population engagement and understanding. Over the years, Nicole has served on many diabetes advisory boards including the Florida Governor's Diabetes Advisory Council, the NIH Council of Public Representatives, and the national boards for both the American Diabetes Association and JDRF.
In her journalism career, Nicole won a Telly Award for her work on the CNBC diabetes talk show dLife. Her love of journalism lead her to be a columnist for numerous diabetes magazines, as well as the author of 8 books related to diabetes. Her most recent book is What to Do When Your Partner Has Diabetes: A Survival Guide.
She has a Doctor of Public Health degree, as well as two master's degrees in Public Health and Communication. She and her daughter live in St. Petersburg, FL.
Lunch Keynote - Rockin' Active Life with T1D
Kyle Cochran is a Type-1 Diabetic who has competed in four Ninja Warrior tournaments around the world—while proudly rocking his insulin pump. Kyle was diagnosed with diabetes at age 5. He is from San Diego, California, and is a Cheer Coach.
Sean Busby is a back country Snowboarder who has snowboarded on seven continents. He's a long-term Podder who has not let diabetes stop him from achieving his dreams. Sean and his wife, Mollie, founded Riding on Insulin (ROI) a camp that teaches kids with T1D how to ski and snowboard. ROI serves thousands of individuals affected by T1D annually in the USA, Canada, New Zealand, and Australia.
Morning Breakout Sessions:
1. Adult Diabetes Care: Now is the Time to Start Prepping!
Speaker: Sarah Lyons, MD Pediatric Diabetes & Endocrinology Baylor College of Medicine/Texas Children's Hospital
Understand why preparing for upcoming life transitions and adult diabetes care is so important. Identify ways to prepare for upcoming life transitions and adult diabetes care. Consider what to expect in adult diabetes care prior to the first appointment.
2. What You Need to Know about 504 Plans
Speaker: Anne Imber Type 1 Diabetes advocate, blogger and mom to a T1 College student
Creating purposeful 504 Plans that transition with age and provide a strong support system for our T1Ds in school. This presentation provides legal basics but also focuses on the importance of understanding the 504 process, extracurricular activities, and building at T1D Team. All of the information presented is supported by handouts available on Type1ToGo.com.
3. The Latest in Diabetes Tech
Speaker: Nicole Johnson, DrPH, MPH, MA, National Director of Mission at JDRF, published author and Miss America 1999
Afternoon Breakout Sessions:
1. Tools of Type 1's: What I've learned from over 100 interviews and more than 1,000 years of living with T1D.
Speaker: Rob Howe, the founder of Diabetics Doing Things, online blogger
Rob Howe leads a presentation on the tools, tactics, and inspiring stories he's learned from more than 100 in-depth interviews with T1Ds from all across the world. From movie stars to world class athletes, adventurers and everyday heroes, this session will show you that although we're all from different background and have different goals, we're more similar than we realize in our ongoing battle with T1D.
2. Diabetes Nutrition and Diet
Speaker: Jennifer Wimpee RD, LD, CDE Registered Dietitian an
d Certified Diabetes Educator Endocrinology/Pediatric Specialty Services Texas Diabetes Institute
3. T1D 101: What you need to know about a new T1D diagnosisSpeakers: Dr. Daniel Katselnik (English) & Dr. Rodriguez (Spanish)
FAQs:
Is this a free event? Yes. Admission is free for all ages. Online registration is encouraged for event/meal planning, paper materials and key take-aways for attendees.
What are my parking options getting to the event? Prepaid Hyatt Regency parking passes are available on this site for $10. Please purchase before you arrive. These prepaid passes are strongly encouraged to avoid downtown congestion and parking restrictions. Parking passes issued at the event will increase to $43.

Is this a kid-friendly event? Yes. Children ages 5 and older are welcome to attend. There will be a KidsTrack available for children who do not want to attend breakout sessions. KidsTrack will have supervision and include "minute-to-win-it" games, interactive activities and FUN! Teens are welcome to attend KidsTrack or join breakout sessions with their parents to learn more about T1D.
---
Thank you to our National Premier Sponsors for making this event possible: