Description
The TypeOneNation Summit is a free, one day educational and networking opportunity for the T1D community. The summit brings together T1D experts to share their knowledge on the latest treatments, breakthroughs in research, and the psycho-social aspects of living (and thriving!) with T1D. Our event will feature a research update, keynote addresses from Dr. Cutriss & Scott Kasper, and multiple breakout sessions and workshops, as well as unique opportunities, for children and teens to meet and spend time with each other.
---
Thank you to our National Premier Sponsors for making this event possible: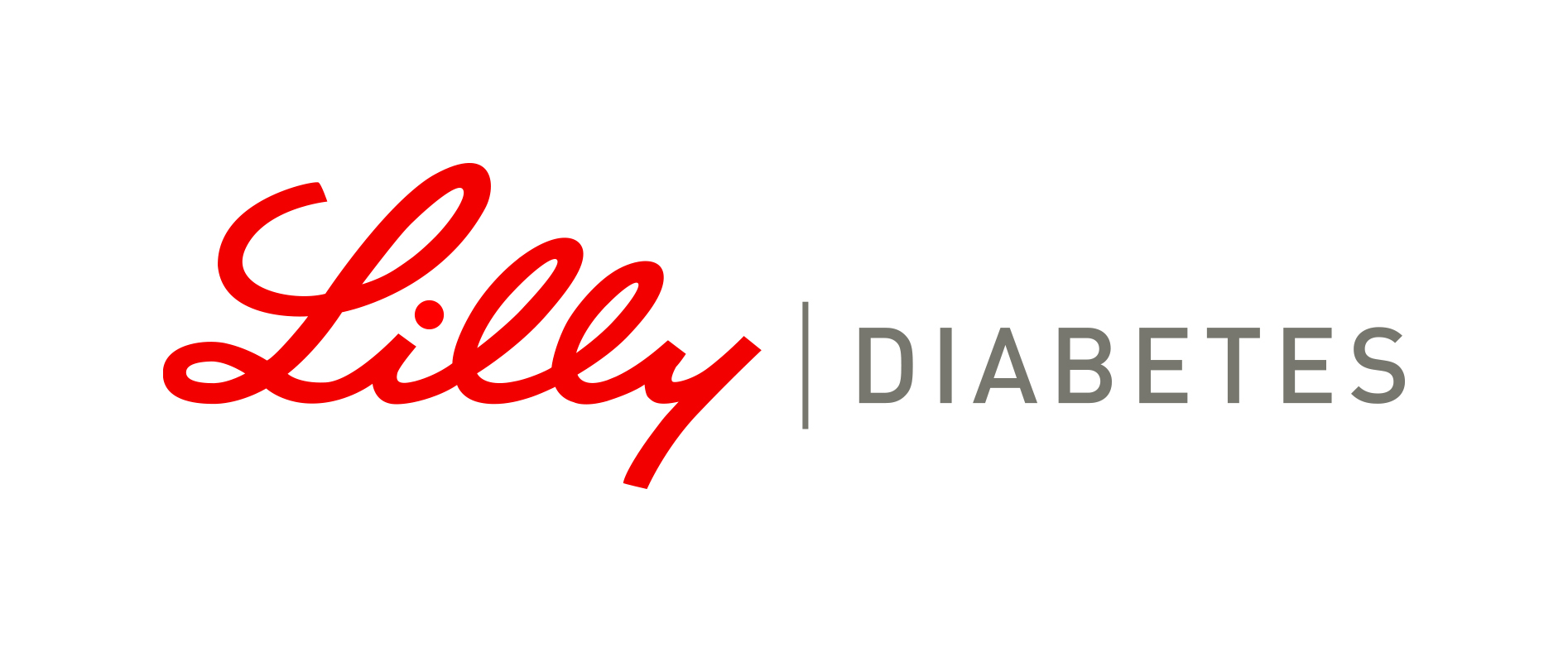 FAQs:
What are my parking options getting to the event?
There is plenty of parking at the Church. Feel free to park wherever you like!
What am I hoping to gain from this experience?
This day is packed full of speakers, breakout sessions, and lunch will be provided!
Is there a cost?
This event is FREE and open to the general public!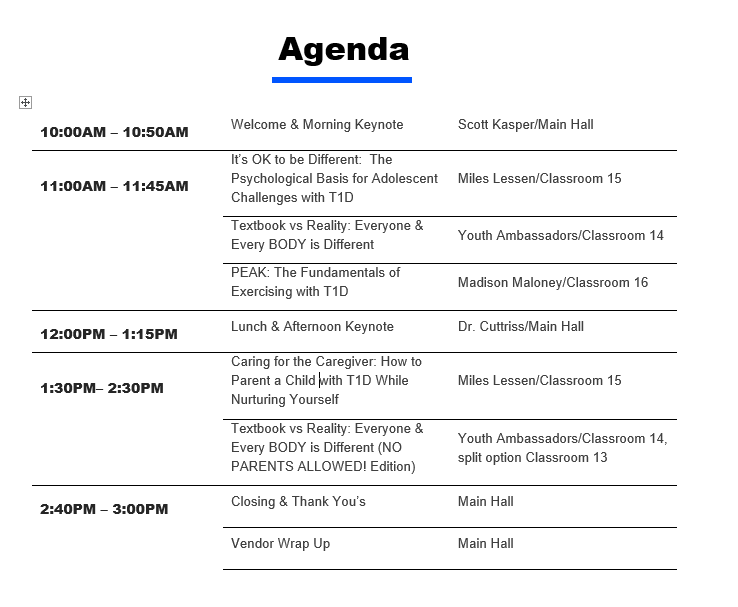 Breakout Session 1
It's OK to be Different: The Psychological Basis for Adolescent Challenges with T1D
This presentation is designed to help adolescents and their parents better manage the psychological impacts of having a Diabetes Type 1 diagnosis. Because the age of onset of this disease frequently overlaps with the developmental stage when identity formation and peer acceptance is most important, it can cause unique challenges and distressing emotions. These psychological obstacles can negatively influence self-care behaviors. Because compliance with insulin therapy and corresponding dietary programs is paramount to well-managed glucose levels, it is vital that youth follow medical recommendations. To help influence the best possible health outcomes for adolescents and their families, this presentation will promote an understanding of the psychological impacts of Type 1 on youth. Awareness of these impacts will result in enhanced self-knowledge that can promote feelings of empowerment resulting in long term medical adherence to advance beneficial health outcomes. This seminar will clearly explain the challenges faced by adolescents due to their views of Type 1 Diabetes and how it impacts their social, emotional, and recreational realities in an age-appropriate format accessible to youth and families. It will incorporate both educational lecture format along with group involvement in order to educate and engage participants.
Textbook vs Reality: Everyone & Every BODY Is Different Part 1
Come meet the JDRF New Mexico Chapter Youth Ambassadors and witness their passion for JDRF. This breakout session is for T1D kids, Parents, family members, friends. In this open panel discussion format, the Youth Ambassadors will answer questions and discuss what it's like growing up with type one diabetes, what "strange encounters" and questions they've had about T1D, planning for trips, challenges and coping at school, and being physically and socially active. As well as hot topics like T1D burnout and the emotional management that goes with living with type one diabetes.
PEAK: The Fundamentals of Exercising with T1D
People living with type 1 diabetes (T1D) can and should experience the benefits of exercise. Physical activity is great for your body and has positive effects on your mind—and T1D should not prevent anyone from reaping the benefits. Exercising with T1D does require extra preparation, but by following some guidelines, everyone can incorporate exercise into their life. Join Madison as she shares the benefits of exercising with T1D, and
---
Breakout Session 2
Caring for the Caregiver: How to Parent a Child with T1D While Nurturing Yourself
While parents are typically fantastic at caring for a child with Type 1 Diabetes, it is much harder for them to care for themselves. Helping to monitor glucose levels, provide medical interventions, meal plan, and offer other actions related to Type 1 compound the already daunting time and energy commitments of childrearing. Without attending to the caregiver, the entire family system can suffer significant distress and dysfunction. This seminar will allow for caregivers to come to terms with the realities of their thoughts, emotions, and family dynamics, identify common areas of difficulty and offer solutions to promote the health and well-being of children, caregivers, and other family members. By the conclusion of this interactive program, participants will be able to identify successful strategies to promote greater states of physical and psychological health for themselves and those they love.
Textbook vs Reality: Everyone & Every BODY is Different Part 2: NO PARENT'S ALLOWED! Edition
Part 2 of "Textbook vs Reality" is a chance for kids to reunite with their peers and the JDRF New Mexico Chapter Youth Ambassadors. Often kids have questions that they just aren't comfortable asking in front of their parents. This is a time for kids to ask these questions and really listen to their peers about the daily life of living with type one diabetes. They will kick off with a fun group activity, and then break out into gender-specific groups and continue with the open-panel discussions. Each group will have a non-parent adult present who understands what it's like to live with type one diabetes to help facilitate the discussions.