Description
The Greater Western Carolinas Chapter of JDRF is excited to host you and your family on January 11, 2020 at the Crowne Plaza Hotel for the TypeOneNation (TON) Summit, an all-day educational and networking opportunity. The Summit brings together type 1 diabetes (T1D) experts to share their knowledge on the latest treatments, breakthroughs in T1D research and the psycho-social aspects of living with T1D.
At this year's TON Summit, you will hear from medical experts and meet with industry partners while having an opportunities network and meet new T1D friends from across the South.
Why Should You Attend the TypeOneNation Summit?
Whether you are a family dealing with a new T1D diagnosis, or an adult who has been living with T1D for fifty years, you are assured to find value and knowledge in this unique opportunity:
* $25.00 registration fee per person (discount code available until 12/01/2019). Cost includes morning snack, lunch, light afternoon snack; research keynote speaker; motivational keynote speaker; workshop tracks for parents/caregivers and adults, each offering 10+ workshop options; teen and children programming will be provided by The Diabetes Family Connection.
* Friday
* Learn about the latest in diabetes care and treatment.
* Learn about the important role that research and advocacy play in improving the lives of all T1Ds and how you can be a part of each.
* Meet the experts and influencers in the diabetes communites.
* Network with other adults and families and in chapter and build your community.
* Participate in discussions with peers and healthcare providers.
---
Who Are the TypeOneNation Summit Keynote Speakers?
At the TON Summit, you'll hear from Simi T. Ahmed, Ph.D, the Director of Research and lead of the Immune Therapies Program at JDRF Simi will speak on the vision, implementation, strategy and priorities of the immunotherapies portfolio, including the research aimed at understanding the breakdown of the immune system in type 1 diabetes.
You will also be inspired by Patrick Mertes of PROJECT 50-IN-50. Patrick Mertes and Michael Shelver developed an ambitious expedition to prove that anything is possible with type 1 diabetes. Over the course of their journey, the team road tripped over 17,000 miles to hike, run, climb and ski through 315 miles of trails. Patrick Mertes is the first person with T1D to successfully summit the highest peak in each of the 50 states. Come hear Patrick share about their adventures and how they are using this new milestone in mountaineering to grow local and global communities of people living with diabetes through the Diabetes Family Connection, while inspiring them to get outside and enjoy the outdoors.
What Workshop Sessions Will be Offered?
5 Break-out Sessions with more than 20 workshop options will be offered with separate workshop tracks recommended for parents/caregivers of children with T1D, and for adults living with T1D. On the day of the event, participants will select workshops to attend. Workshops will be available on a first-come, first-served basis, when the room is hits capacity the doors will be closed. To view workshop details, please click here.
While parents/caregivers and adults attend workshops, educational "camp like" programming will be provided for all children ages 5-12 . Teens ages 13 -16 will have separate programming that will offer uniquie experiences to learn more, education others, and build community. All programs for children and teens will be faciliatated by The Diabetes Family Connection.
---
* workshops and schedule subject to change*
---
Want to Make a Weekend Out Of It?
Join us for a special evening T1D social events on Friday, January 10, 2019 from 7:00 pm - 9:00 pm
How Do I Book a Room at the Crowne Plaza?
Click here for a discounted room rate

FRIDAY NIGHT LIGHTS
An evening of fun for all the TypeOneNation Summit guests no matter your connection. JDRF is hosting two event friend night. One for families impact by T1D and one for adults living with T1D and their friends.
Friday Night Lights "Glow Party"- Family Event
We have found many families like to arrive the night before the Summit which provides an opportunity for both children and parents to make new friends and connections within the T1D community in a fun environment. This year we are planning a Neon Dance Party. Kick-off the Summit weekend in your best neon, glow under the blacklight, and dance the night away while you meet new friends and catching up with old ones.
Friday Night Lights - Conquering New Heights with T1D - Adult Event at Sugar Creek Brewery
We have found that many adults like to arrive the night before the Summit which provides an awesome opportunitiy to meet new friends and hear from so amazing T1D community members. Join all the adults impacted by T1D and their guests for a night of inspriation with Patrick Mertes from Project 50 in 50. In this adults only session, Patrick will share is true life experience how he became the first person with T1D to successfully summit the higest peak in each of the 50 states in just 49 days. This casual conversation is sure to inspire and motivate to try new things and get outdoors. Appetizers and cash bar will be available at Sugar Creek Brewery from 7:00 - 9:00pm.
---
FAQs- please click here for a full FAQ blog post.
If you have ANY additional questions, please contact.
Anne Sutton,Senior Outreach Manager, JDRF Western Carolinas, 205 Regency Executive Park Drive, Suite 102, Charlotte, NC 28217
email: asutton@jdrf.org
phone: (704) 561-0828

---
Thank you to our National Premier Sponsors for making this event possible: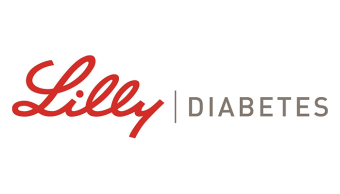 Thank you to our National Supporting Sponsors: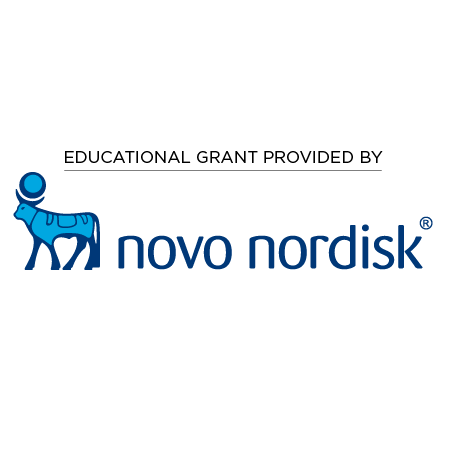 Thank you to our Local Sponsors:


Organizer of TypeOneNation Summit - Greater Western Carolinas 2020