Description
Online registration is now closed. Walk-ins are welcome!
Join JDRF Greater CT/Western MA for our 4th Annual TypeOneNation Summit on Sunday, March 24th at the CT Convention Center in Hartford, CT. The Summit will feature a mission update and presentations from national and local experts T1D experts who will share their knowledge on the latest breakthroughs in research and the pyscho-social aspects of living with the disease. This is a great opportunity to meet other local people living with T1D. This is a free event and all those impacted by T1D are welcome to attend.

Educate - Connect - Empower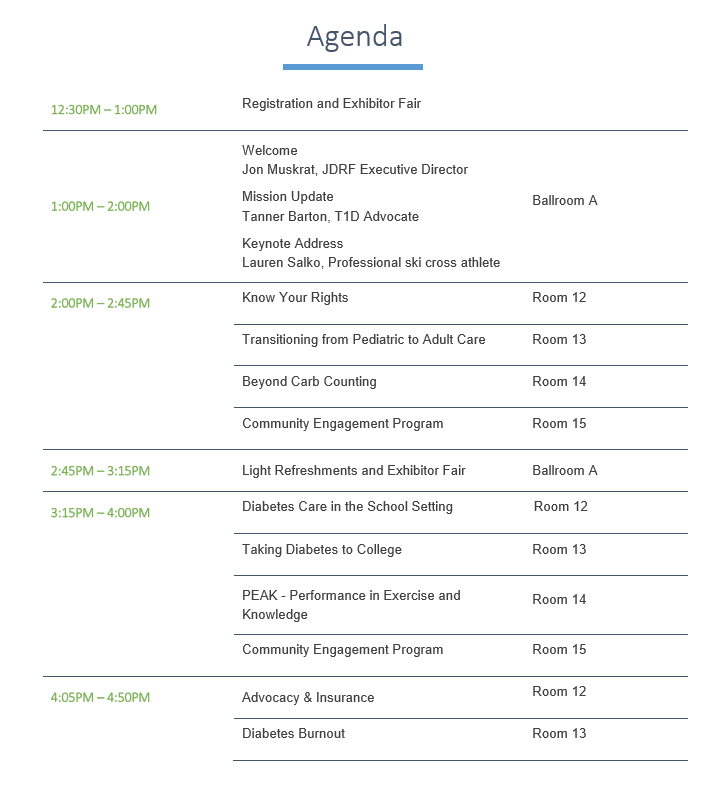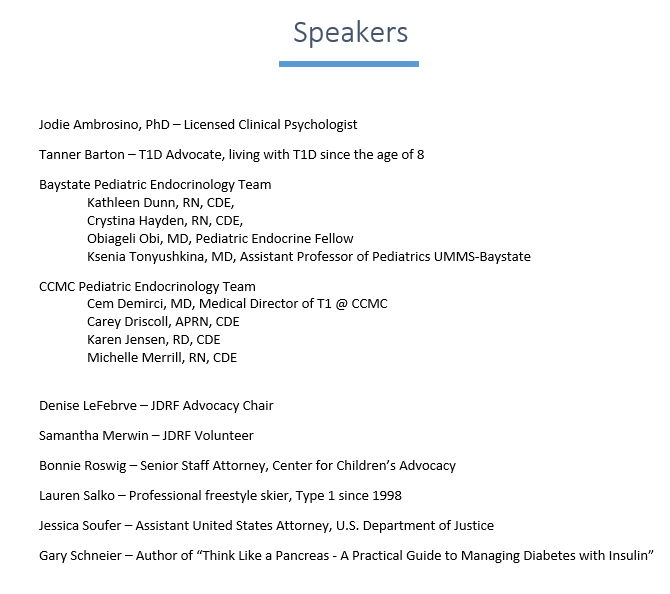 Kids activities will be taking place in Room 16 from 12:30PM to 5:00PM.

---
Thank you to our National Premier Sponsors for making this event possible: