Description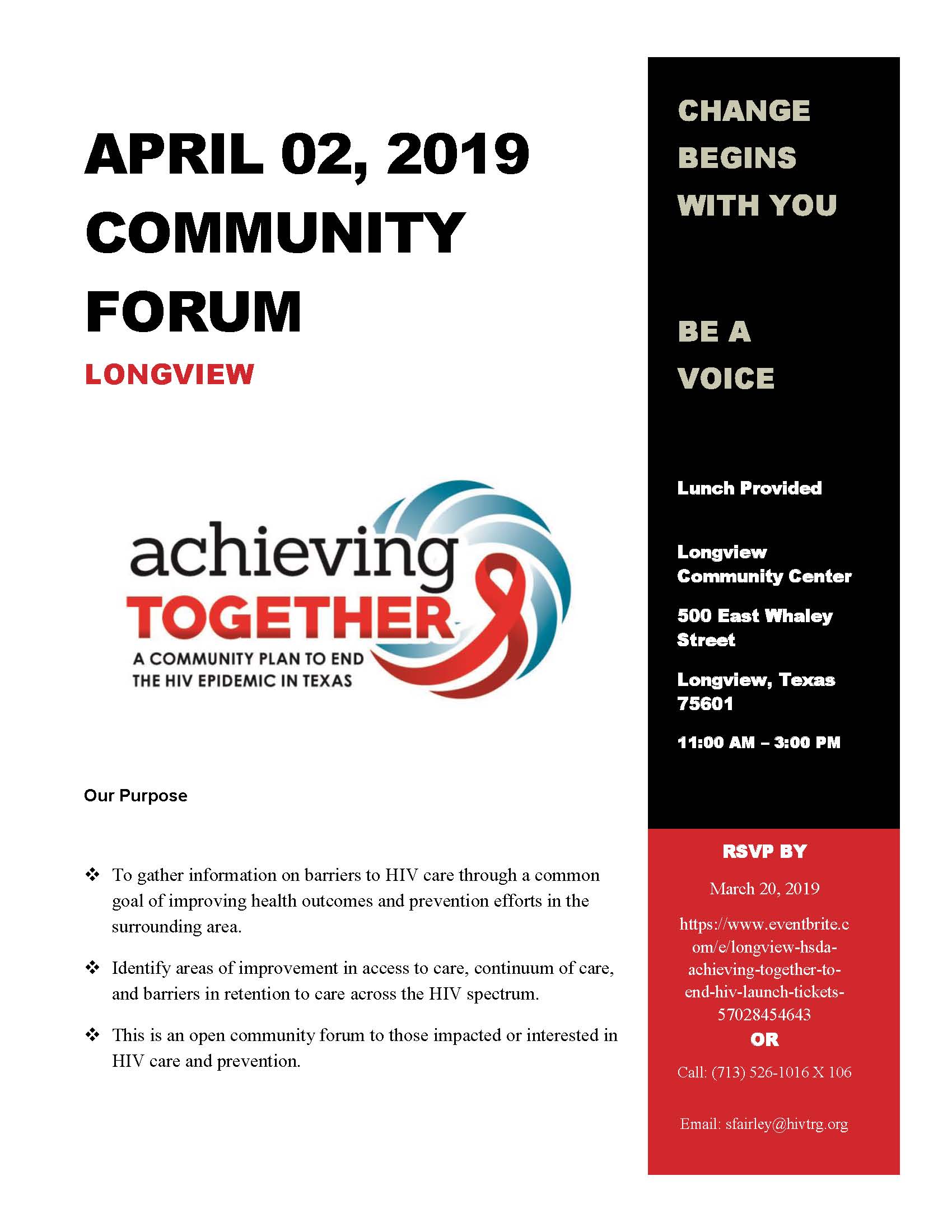 Our Purpose
To gather information on barriers to HIV care through a common goal of improving health outcomes and prevention efforts in the surrounding area.
Identify areas of improvement in access to care, continuum of care, and barriers in retention to care across the HIV spectrum.
This is an open community forum to those impacted or interested in HIV care and prevention.