Tye Maner - Perfecting Your Sales Pitch

Tuesday, May 12, 2015 from 6:00 PM to 8:00 PM (EDT)
Event Details

---
THIS WEEK'S TOPIC: 
Pitch:  Perfecting Your Sales Pitch

with Tye Maner

$20 At the Door / $10 Advance Purchase through EventBrite
At KPI, we believe that every business owner should perfect 5 pitches:  The Quick/Elevator Pitch, Social Pitch, Investor Pitch, Media Pitch, and the all-important Sales Pitch.  Unfortunately, most business owners rarely spend much time practicing their sales pitch.  In fact, most entrepreneurs only 'practice' their pitch when they are selling to a potential client.  THAT IS NOT THE TIME TO PRACTICE YOUR PITCH!
At this week's Business Accelerator, spend two hours with Tye Maner, who works with Fortune 500 companies to shorten their sales cycle and convert more prospects into clients.  Have you ever noticed that lions don't wait for their meal?  They go out and find it.  Meanwhile, the vultures pateintly wait to get scraps of what's left behind.  Business works much in the same way:  a very small percent of businesses earn the lions share of that industry's profit, while everyone else struggles to pick up what's left.  When it comes to business, patience should not be your go-to strategy.
In this workshop you will learn things like:
How to gain more clients faster.

How to proactively gain higher margins.

Selling as an art, and selling as a science.


How much is your time worth?

Rules for effective goal setting and strategic day planning.

How to make telephone prospecting suck less.
WHO SHOULD ATTEND?
Successful business owners who want to increase their closing ratios.

Business owners who want shorten their sales cycle.

Business owners who can't seem to overcome those difficult objections.


Business owners who want to recruit qualified sales professionals.
Business Acumen Rating: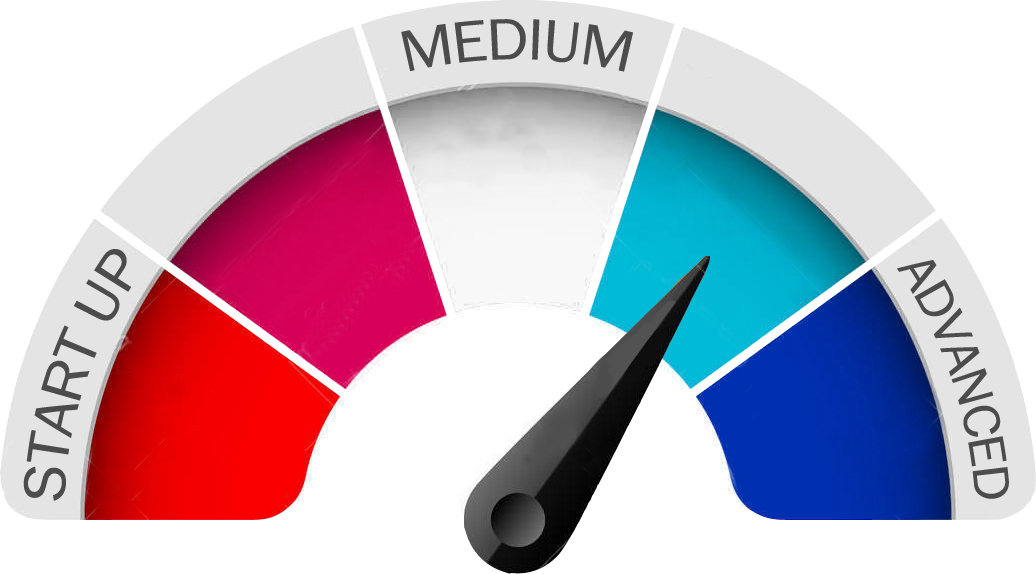 Ticket Price: $20 At the Door, $10 In Advance
ABOUT THE CONTRIBUTOR: 
Tye Maner

Tye Maner is the President and founder of Tye Maner Group and is a renowned trainer of leadership development and sales skills, in addition to being an inspiring motivational/keynote speaker and the author of Forget Patience, Let's Sell Something,  Essential Selling Skills for Winning More Clients Now!

Tye's background in sales and management spans almost 35 years. Tye has held a variety of sales and management positions and won several awards, and was regularly the top salesperson, both in his office and his region. Because of his can-do attitude, he was able to win some of the toughest clients for his company.
 
Tye's seminars are very informative, energetic experiences. Tye adds keen insight and personal experience to each of his seminars. Many people who attend his classes have described the experience as "inspiring", "motivational", "absolutely amazing." By incorporating personal experiences and humor with thought-provoking exercises, many who attend his seminars have found that they have sharpened their selling and leadership skills to enhance performance for both their companies and themselves.
 
As the President of Tye Maner Group, Tye works with a list of Fortune 500 companies; some of which include: McDonalds Corporation, Travelocity, Verizon, Hewlett Packard, AT&T Wireless, Office Max, US Healthcare, Herman Miller, Inc., Florida Power & Light, Haworth, Colliers International, Hon Company, Knoll, State Farm Insurance, Merrill Lynch, United States Army, GE Capital, PricewaterhouseCoopers, LLP, and other major corporations and non-profits.


When & Where

KPI Tampa Office
1111 W. Cass St.
Tampa, FL 33606


Tuesday, May 12, 2015 from 6:00 PM to 8:00 PM (EDT)
Add to my calendar
Organizer
Welcome to the Key Person of Influence events page for Eventbrite. 

Our Profitable CEO Workshop Series is exclusively for owners and C-suite executives of successful, growing, professional service companies. Most of these workshops are ticketed events through Eventbrite.
These workshops aren't generic or boring presentations; they are highly-interactive conversations backed with implementable, proven strategies. You will be able to ask your specific questions to get the answers you need for your business to excel in this new collaboration economy.
Our KPI CEO Socials are are casual but highly-vetted, high-level gatherings for the sole purpose of connecting with area leaders, and connecting them to one another.  These socials are by invitation-only and are limited to 12 attendees. To be considered for an upcoming CEO Social, visit our landing page for list of qualifications and for more info:  CLICK HERE FOR INFO
To learn more about our Personal Brand Accelerator program, and for video testimonials from some of our clients, visit our website: KEYPERSONOFINFLUENCEUSA.COM

---