Description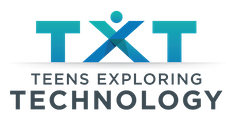 Come meet the future of the tech world! For twelve weeks, our Summer Coding Leadership Academy students learned code, design, business, and public speaking skills at the University of Southern California (USC). These skills were used to create a startup company that solves a community problem.
On August 5th, the hard working teams will compete in front of a panel of tech industry judges for the chance to win seed funding for their startup companies. These young entrepreneurs have built amazing products and want to share their bright ideas with you and residents all across Los Angeles.
09:15 - 10:00 am: Registration
10:00 am: Event Begins (doors close at 10:05)
10:15 - 11:30 am: First Round Presentations
12:00 - 1:00 pm: Reception
1:15 - 2:15 pm: Final Round Presentations
2:30 pm: Decisions Announced
Parking: In order to receive on-campus parking for $12, you must say "TXT Demo Day". Enter on 36th PL and Vermont. The parking structure will be the first entrance on your right.
**Demo Day is free and open to the public! Donations are accepted!**
**2 guests per student. No children under 12.**