TXT 678-698-2354 FOR TABLES -ATL PRIDE EDITION OF CULTURE CLUB DAY MIX-HER
HOTTEST DAY PARTY IN THE COUNTRY | CULTURE CLUB MIX-HER REUNION | BEAUTIFUL WOMEN | FREE PARKING | NO COVER | DJ BOMSHELL BOOGIE
About this event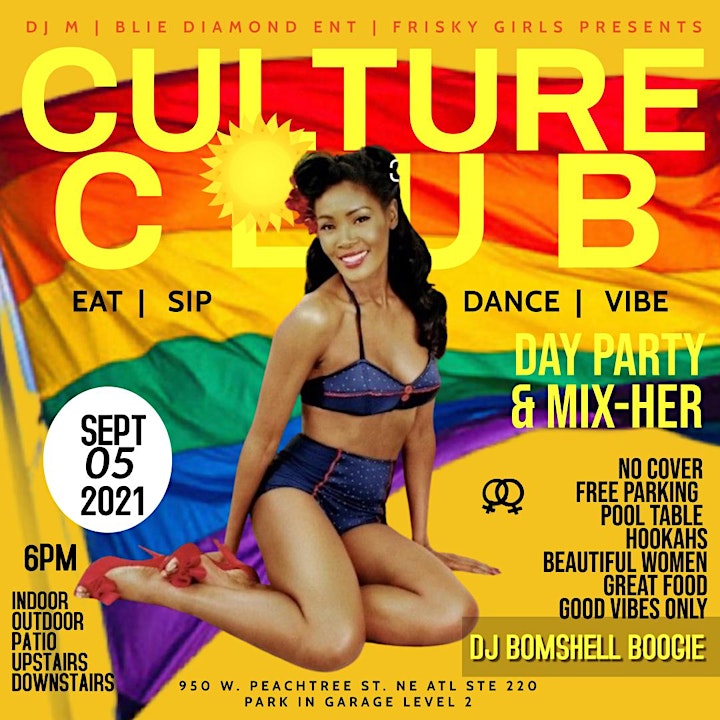 Hey Ladies!
Join us for the ONLY FREE Atlanta Black Pride Party for Women Who Love Women!
THE CULTURE CLUB DAY PARTY & MIX-HER REUNION ATLANTA PRIDE EDITION
ABSOLUTELY NO COVER CHARGE ALL DAY
CUSTOMER APPRECIATION AT IT'S BEST!
#FreeParking
#GreatFood
#FrozenDrinks
#CoolVibes
#DopeMusic
#BeautifulWomen
#Pool Table
#BarONEvibe
WE DO IT FOR THE LADIES - SHE/HER/HERS
COME PARTY WITH THE BEST!
NOBODY DOES IT LIKE LIKE US!
#Trendsetters #AtlantaSocialites
Sounds by world famous DJ Bomshell Boogie @ The All New Energy Daiquiri Bar & Grill!
FREE PARKING IN THE PARKING GARAGE IN THE BACK LEVEL 2!
FREE STREET PARKING!
🚫ABSOLUTELY NO COVER CHARGE ALL DAY 🚫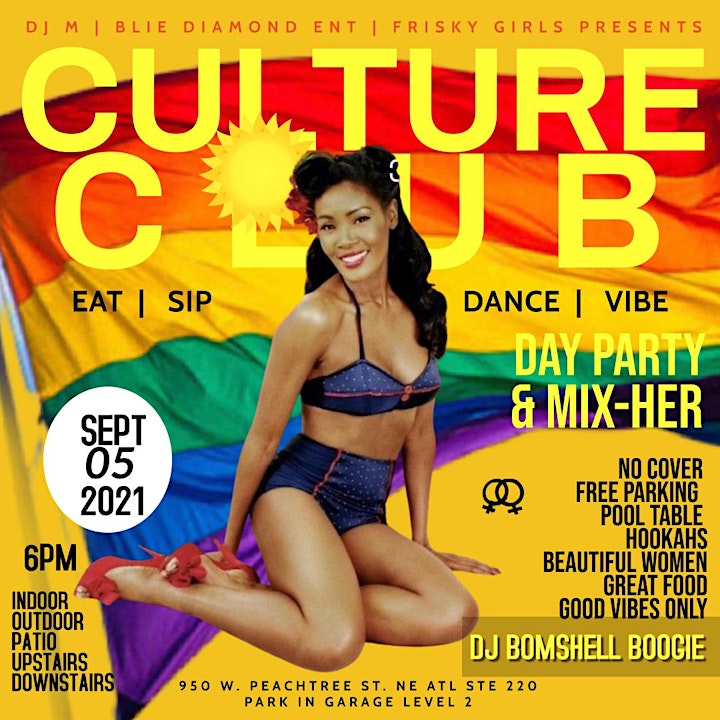 Organizer of TXT 678-698-2354 FOR TABLES -ATL PRIDE EDITION OF CULTURE CLUB DAY MIX-HER