TWRP・Wed, Dec. 1・7:00pm Doors・8:00pm Show
About this event
ABOUT TWRP
The sound of the future as imagined in the 1980s. The nostalgic theme song to your favourite childhood cartoon that may have never existed. The hopefulness of someone from the future describing the utopia of tomorrow. Like a paradox of time travel, TWRP is all of these things and yet none of them.
This optimistic fascination with the future, grounded in the nostalgia of the past, is what has shaped TWRP. They are the product of many eclectic styles and eras, crafted into something simultaneously playful, heartfelt, and tongue-in-cheek, all delivered with self-aware bombast and an uncommon musical precision. Old funk, modern electronic, and classic rock converge in their science fiction universe, as if Earth, Wind & Fire, Justice, and Yes provided the soundtrack to a Dune movie that was actually good.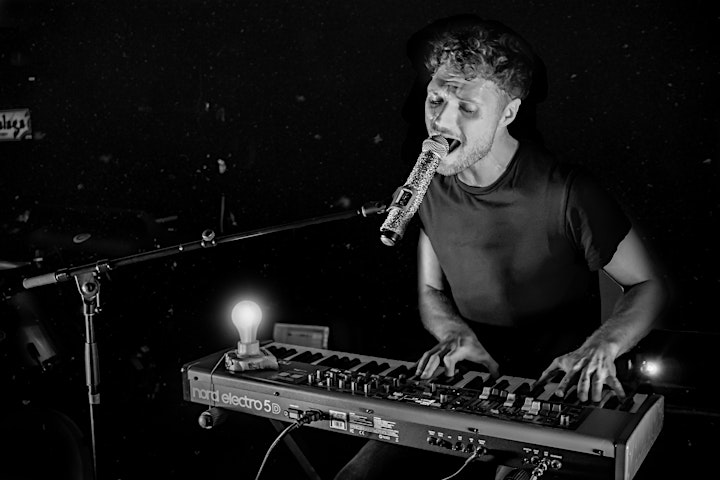 ABOUT RICH AUCOIN
Canadian musician Rich Aucoin made a name for himself in the late 2000s, pairing his ambitious and exploratory pop music with impressive feats of endurance, including a coast-to-coast tour via bicycle and another that involved long-distance running, each of which supported a different charity. By the time he'd released his 2011 debut, We're All Dying to Live, Aucoin had made friends and collaborators all across the country and developed a reputation as a captivating live act. Subsequent releases like 2014's Ephemeral and 2019's Release only bolstered his renown as a pop auteur.
7:00pm Doors / 8:00pm Show
$18 ADV / $22 DOS
$85 VIP / $55 Early Entry
Ages 18+
**Proof of full vaccination required for entry**
IMPORTANT:
This event is not socially distanced. All attendees must have proof of full COVID-19 vaccination to attend the event. Please download and register with NY's Excelsior Pass. You must present this at the door to verify your vaccination status. If you are visiting from out of town or can not access the Excelsior Pass app, you must present your vaccination card or photo of vaccinated card at check-in. NAME ON VACCINATION CARD MUST MATCH YOUR ID.
Full Vaccination is 14 days after your second dose of the Pfizer-BioNtech or Moderna COVID-19 vaccine or at least 14 days after your single dose of the Johnson & Johnson's COVID-19 vaccine
The Bell House will follow all City, and State guidelines to ensure a safe performance for patrons, staff, and artists.
This event will be presented in accordance with applicable public health requirements as of the date of the event; which could include changes to capacity, attendance prerequisites, procedures, and other protective measures. Any updated protocols will be included in your ticket reminder email closer to the event date