Two Topics: 1) Social Security Claiming Strategies, 2) Predicting Market Trends with Barron's

Saturday, April 9, 2016 from 8:30 AM to 10:30 AM (PDT)
Event Details
1) Social Security Claiming Strategies

    This is the seventh in a series of interactive Financial Planning Workshops covering investing, retirement planning, safe withdrawal rates, estate planning and much more. This session will focus on Social Security Claiming Strategies. These workshops assume no prior knowledge, and are suitable for people of all stages of life.

YOU WILL LEARN: 
      1. About full retirement age, early retirement and delayed retirement

      2. Simple strategies for singles

      3. Strategies for married couples, such as claiming partial benefits initially
discussed by: Fred Smith,   Registered Investment Adviser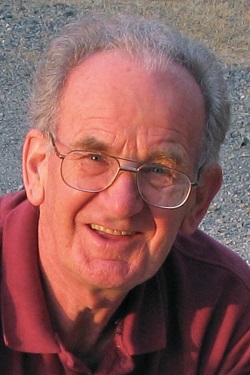 Fred Smith is a longterm board member of the Silicon Valley Chapter of AAII. He retired in 2006 from the semiconductor industry, where he held various engineering and management positions. Smith is currently a registered investment adviser with a financial planning practice in Los Gatos.

2) Predicting Market Trends with Barron's

 This presentation will begin with an overview of Barron's Market Week section, covering how and why the paper is arranged the way it is. The primary focus, however, will be on how to use various tables and data points in Barron's Market Week to trend the market. Peter Miller will discuss market direction, market intensity, breadth of movements, market tops/bottoms, investor sentiment and yield curve analysis.
YOU WILL LEARN: 
      1. How to analyze and trend the market with the aid of Barron's Market Week.

      2. How to find and use Dow Theory concepts

      3. A definition of market intensity and the Arms index.

discussed by:Peter Miller, Statistics Director with Barron's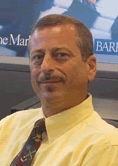 Peter Miller is the statistics director for Barron's, where he coordinates production and quality assurance of the magazine's statistics. He has 33 years of experience with Dow Jones & Company, 19 of which were spent with The Wall Street Journal working on statistical pages. Miller has spent the past 12 years analyzing Barron's statistics and how they relate to the market.
SCHEDULE
8:30 AM   -   Registration / Social / Book Swap

9:00 AM   -   Financial Planning Workshop

10:30 AM  -  Main Presentation
11:30 AM  -    Q & A
An investment book will be raffled off during the meeting.
More Infromation:More Information

Visit our book swap table before the meeting; bring a book, take a book !
Students under 25(with ID) Free. (No registration required, show ID at Registration Desk)


For driving directions, see location map at: tinyurl.com/njkqk5x

No refreshments provided.
Refreshments available for purchase at the AMC counter.
More Information
When & Where

AMC Cupertino Square Theaters ( Theatre - 14 )
10123 N. Wolfe Rd,
Suite 3000
Cupertino, CA 95014


Saturday, April 9, 2016 from 8:30 AM to 10:30 AM (PDT)
Add to my calendar
Organizer
AAII Silicon Valley Chapter
The AAII Silicon Valley Chapter is affiliated with the American Association of Individual Investors (AAII), a nonprofit corporation founded in 1978 for the purpose of assisting individuals in becoming effective managers of their own assets through programs of education, information and research.  More information about AAII-Silicon Valley can be found at: our Chapter webpage, or our Meetup page.  We have an active Computerized Investing  sub-group as well.  
Questions?? Contact us via email. 
AAII Mission:
AAII local chapters are grassroots organizations led by volunteer AAII members, and allow AAII to extend its mission "person to person" to individual investors in their own communities by offering meetings that provide unbiased investment education in a social context.
More information about AAII can be found at AAII's webpage.
---
The legal stuff.... (Sorry, it's required)
The AAII Silicon Valley Chapter and its directors offer their social media and website pages for educational purposes only. The opinions expressed here are not necessarily those of AAII or the AAII Silicon Valley Chapter, whose only intent is to provide a background for understanding investment, personal finance and wealth management theory and practice. Nothing on these sites should be considered solicitations or offers to buy or sell any financial instrument or specific trading advice for individuals. The appearance of information or links to other sites does not constitute endorsement by AAII, the AAII Silicon Valley Chapter or their directors. Investing and trading carry risk and may not be suitable for everyone; we recommend augmenting the information here with advice from a financial professional. Any investment information is provided without consideration of your financial sophistication, financial situation, investing time horizon, or risk tolerance. The AAII Silicon Valley Chapter and its directors make no representations of accuracy and assume no responsibility
Two Topics: 1) Social Security Claiming Strategies, 2) Predicting Market Trends with Barron's