Two Topics: 1) Retirement Planning, 2) Financial Market OutLook:Welcome To The Challenges In 2016!

Saturday, January 9, 2016 from 8:30 AM to 11:30 AM (PST)
Event Details
1) Retirement Planning

This is the fourth in a series of interactive Financial Planning Workshops covering investing, retirement planning, safe withdrawal rates, estate planning and much more. This session will focus on retirement planning. These workshops assume no prior knowledge,  and are suitable for people at all stages of life.

YOU WILL LEARN: 
      1. About the accumulation phase; why to start early

      2. About different types of accounts: traditional IRA, Roth IRA, 401(k), etc.

      3. How to manage your retirement accounts

discussed by: Fred Smith,   Registered Investment Adviser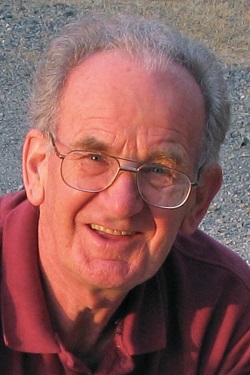 Fred Smith is a longterm board member of the Silicon Valley Chapter of AAII. He retired in 2006 from the semiconductor industry, where he held various engineering and management positions. Smith is currently a registered investment adviser with a financial planning practice in Los Gatos.

2) Financial Market OutLook: Welcome To The Challenges In 2016!

A new year begins with critical questions for investors. Does the current earnings recession signal an economic downturn and bear market?  What are realistic investment return expectations in today's low-interest-rate world?  How can I take advantage of the secular and cyclical outlook for stocks, bonds and commodities?  Tom Kopas will discuss which proactive asset allocation decisions will bring investors profitably and safely through today's challenging environment.

YOU WILL LEARN: 
      1. How to create better portfolio returns with less risk.

      2. About a unique perspective from internationally recognized independent research

      3. How to build wealth in this changing and difficult investment environment.

discussed by:Thomas J. Kopas , Principal and Portfolio Manager, Pring-Turner Capital Group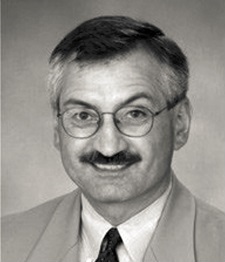 Thomas J. Kopas is a career-long investment educator and has earned high marks for his insightful AAII presentations across the country.
In addition, the Pring-Turner team co-authored a book published by Mc-Graw Hill in June 2012 entitled "Investing in the Second Lost Decade."
The book received favorable reviews in both The New York Times and the AAII Journal.

SCHEDULE
8:30 AM   -   Registration / Social / Book Swap

9:00 AM   -   Financial Planning Workshop

10:30 AM  -  Main Presentation
11:30 AM  -    Q & A
An investment book will be raffled off during the meeting.
More Infromation:More Information

Visit our book swap table before the meeting; bring a book, take a book !
Students under 25(with ID) Free. (No registration required, show ID at Registration Desk)


For driving directions, see location map at: tinyurl.com/njkqk5x

No refreshments provided.
Refreshments available for purchase at the AMC counter.
More Information
When & Where

AMC Cupertino Square Theaters ( Theatre - 14 )
10123 N. Wolfe Rd,
Suite 3000
Cupertino, CA 95014


Saturday, January 9, 2016 from 8:30 AM to 11:30 AM (PST)
Add to my calendar
Organizer
AAII Silicon Valley Chapter
The AAII Silicon Valley Chapter is affiliated with the American Association of Individual Investors (AAII), a nonprofit corporation founded in 1978 for the purpose of assisting individuals in becoming effective managers of their own assets through programs of education, information and research.  More information about AAII-Silicon Valley can be found at:
http://siliconvalleyaaii.org/  and at  http://www.meetup.com/AAII-Silicon-Valley-Meetup/
AAII-SV can be contacted at aaiichapter_siliconvalley@yahoo.com
AAII Mission:
AAII local chapters are grassroots organizations led by volunteer AAII members, and allow AAII to extend its mission "person to person" to individual investors in their own communities by offering meetings that provide unbiased investment education in a social context.
General information about AAII can be found at: http://www.aaii.com/
Two Topics: 1) Retirement Planning, 2) Financial Market OutLook:Welcome To The Challenges In 2016!