Two Topics: 1) Financial Planning Workshop:Active Versus Passive Investment Strategies, 2) 2015 Taxes & Planning for 2016

Saturday, December 5, 2015 from 8:30 AM to 11:30 AM (PST)
Event Details
1) FINANCIAL PLANNING WORKSHOP:
Active Versus Passive Investment Strategies

This is the third in a series of interactive Financial Planning  Workshops covering investing, retirement planning, safe withdrawal rates, estate planning and much more. This session will focus on the arguments for and against using an active investment strategy. These workshops assume no prior knowledge, and are suitable for people at all stages of life.

YOU WILL LEARN: 
      1. About passive investment strategies

      2. About active investment strategies

      3. How to decide where you stand

discussed by: Fred Smith,   Registered Investment Adviser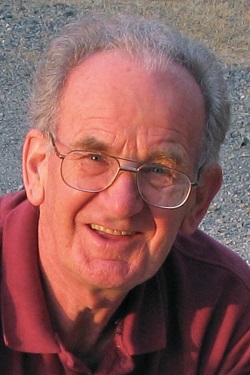 Fred Smith is a longterm board member of the Silicon Valley Chapter of AAII. He retired in 2006 from the semiconductor industry, where he held various engineering and management positions. Smith is currently a registered investment adviser with a financial planning practice in Los Gatos.

2) 2015 Taxes & Planning For 2016

Claudia Hill will present a year-end look at key tax law changes affecting individual taxpayers while there's still time to implement planning. She will discuss tax rates, especially the stealth nature of our current rate structure, as well as now-you-see-the, now-you-don't tax benefits and tax traps.
YOU WILL LEARN: 
      1. New federal and California state issues in 2015.

      2. How the tax rate structure really works.

      3. Whether classic year-end strategies still work for you.

discussed by: Claudia Hill ,   Principal, TaxMam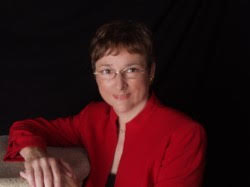 Claudia Hill is a nationally recognized tax professional and frequent lecturer on taxation of individuals and representation before the IRS. She is editor-in-chief of the CCH Inc. Journal of Tax Practice & Procedure. Hill blogs for Forbes.com's IRS Watch and has testified before House and Senate committees

SCHEDULE
8:30 AM   -   Registration / Social / Book Swap

9:00 AM   -   Financial Planning Workshop

10:30 AM  -  Main Presentation
11:30 AM  -    Q & A
An investment book will be raffled off during the meeting.
More Infromation:More Information

Visit our book swap table before the meeting; bring a book, take a book !
Students under 25 free; must provide proof of age.

For driving directions, see location map at: tinyurl.com/njkqk5x

No refreshments provided.
Refreshments available for purchase at the AMC counter.
More Information
Have questions about Two Topics: 1) Financial Planning Workshop:Active Versus Passive Investment Strategies, 2) 2015 Taxes & Planning for 2016?
Contact AAII Silicon Valley Chapter
When & Where

AMC Cupertino Square Theaters ( Theatre - 14 )
10123 N. Wolfe Rd,
Suite 3000
Cupertino, CA 95014


Saturday, December 5, 2015 from 8:30 AM to 11:30 AM (PST)
Add to my calendar
Organizer
AAII Silicon Valley Chapter
The AAII Silicon Valley Chapter is affiliated with the American Association of Individual Investors (AAII), a nonprofit corporation founded in 1978 for the purpose of assisting individuals in becoming effective managers of their own assets through programs of education, information and research.  More information about AAII-Silicon Valley can be found at:
http://siliconvalleyaaii.org/  and at  http://www.meetup.com/AAII-Silicon-Valley-Meetup/
AAII-SV can be contacted at aaiichapter_siliconvalley@yahoo.com
AAII Mission:
AAII local chapters are grassroots organizations led by volunteer AAII members, and allow AAII to extend its mission "person to person" to individual investors in their own communities by offering meetings that provide unbiased investment education in a social context.
General information about AAII can be found at: http://www.aaii.com/
Two Topics: 1) Financial Planning Workshop:Active Versus Passive Investment Strategies, 2) 2015 Taxes & Planning for 2016