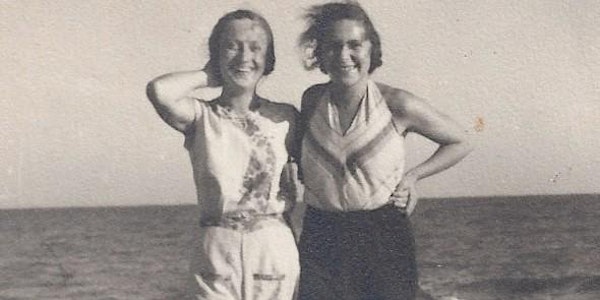 Two Pianos: Playing for Life - Concert, exhibition, and discussion
A concert and multimedia event about human perseverance, diligence,and the power of art to motivate, inspire, and sustain.
When and where
Location
Paul Robeson Campus Center 350 Dr. MLK Jr. Blvd Newark, NJ 07102
About this event
Two Pianos: Playing for Life is a unique one-hour performance that features Mozart, Arensky, Brahms and other selections with in-character readings, performed by the internationally acclaimed piano duo Diana Shapiro and Stanislava Varshavski. It tells the story of human perseverance, diligence and the power of art to motivate, inspire, and sustain us in extraordinarily difficult times. Set against the backdrop of global events, it tells the story of two young women who meet in music conservatory in Europe, joined by their mutual love of music and their pursuit of artistic excellence, and after being separated by war and surviving the Holocaust, reunite in the city of Newark. It is a wonderfully heartbreaking story of triumph, will, memory, and resistance.
Music, narration, archival-image projections and video vividly recreate the stories of classical pianists Anna (Burstein) Bieler and Halina (Neuman) Schulsinger. Anna and Halina met as "alien student residents" at the Leipzig Conservatory in the 1920's and played two-piano concerts with the Leipzig Kulturbund under the Third Reich, cementing a lifelong friendship.Narration, event and exhibit content are based on character interviews by Michael and Nora Jean Levin (Anna's daughter) in the 1980's, supplemented by Kenneth Hoffman (Halina's grandson).
Please RSVP as seating is limited.
Doors open at 2 pm for a walk-thru exhibit and the performance follows at 3 pm with a Q&A and recption afterward.
For more about Two Pianos please visit the website at www.twopianosplayingforlife.org.
To support the Two Pianos Project go to: https://fundraising.fracturedatlas.org/two-pianos-playing-for-life-project.