Bid "bon voyage" at the last public, San Francisco Bay Area show before magicians Ash K. & Kevin the Cap go cross country! With Tom Collett.
About this event
Get your tickets now for an evening of fun and magic. Ticket prices go up on June 21st so book now and save.
VIP Table - $300 for four-top, or $75 per individual ticket. Closer to the stage, sitting here Includes close-up magic between 6:45 & 7:45 by Ash K., plus signed poster.
Gold Table - $50 per ticket. Closer seats, plus signed poster.
Silver - $30 per ticket. Next Rows.
Bronze - $20 per ticket for students.
Accessible - $30 per ticket.
This is one of the last public performances before before magicians Ash K. and Kevin the Cap start their historic, unprecedented tour, driving through all 48 states, July 1st - October 31st.
Magic Show Drive Across America
Northern California's Funniest Magician, Ash K. hales from Balka (a very small country East of Poland), and has lived in the San Francisco Bay for a goodly amount of time. Born to a family of professional entertainers in the Eastern European country of Balka, Ash K. began performing for paying audiences by age thirteen, and by age fourteen, allowed them to leave the room for additional payment.
He enjoys reading about European and Asian history, jazz music, crochet (traditionally, a man's hobby in his country), and is very excited about his national tour.
You can learn more about him at WhoAteTheRabbit.com, and at his site for families, KidsMagicSanFranciscoBayArea.com.
* * *
Long suffering in the shadow of his business partner, the famous magician Ash K., Kevin the Cap is now out on his own, amusing your guests for fairly high fees. Because you get what you paid for.
If Oscar Wilde was straight, a bit shorter, and could do really entertaining magic, he'd probably put Kevin out of business. But fortunately Oscar is dead. (Kevin probably had nothing to do with it.)
You can learn more about him at KevinTheCap.com.
Kevin too is excited about the coming tour , but far more freaked out about the logistics. Tour information is at MagicShowDriveAcrossAmerica.com.
* * *
Our guest Mr. Tom Collett is a past California Teacher of the Year, who mixes his knowledge of science and his love of magic for an evening of sci-fi wonderment. It's like if Mr. Science and Houdini had a baby and named him Tom.
Tom Collett's passion for performing magic started when he was five years old. In 2016, he was named "Magician of the Year" by San Jose's chapter of the International Brotherhood of Magicians.
Tom is a sensible person, and is staying home while Kevin & Ash pursue their mad vision.
* * *
Age Restrictions
These shows, though created for adults, are appropriate for ages 8+ and involve audience participation.
***
COVID 19
Per State and San Francisco regulations, The Great Star Theater will be operating at 35% capacity and requires guests to be vaccinated or have a recent negative test, where recent is within the last 72 hours. Guests will need to answer questions regarding health and possible exposure to Covid-19 and will have temperature taken upon entering the venue. Masks are required throughout the performance.
All audience members must keep their masks on except when eating or drinking in designated concessions areas away from their seats.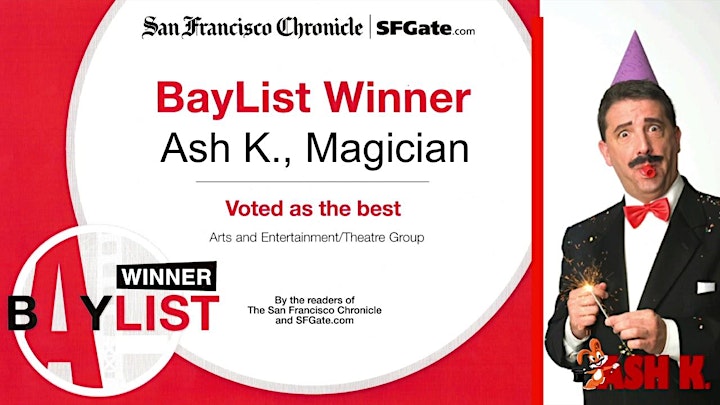 Magician Ash K. - Taller, Funnier, Foreigner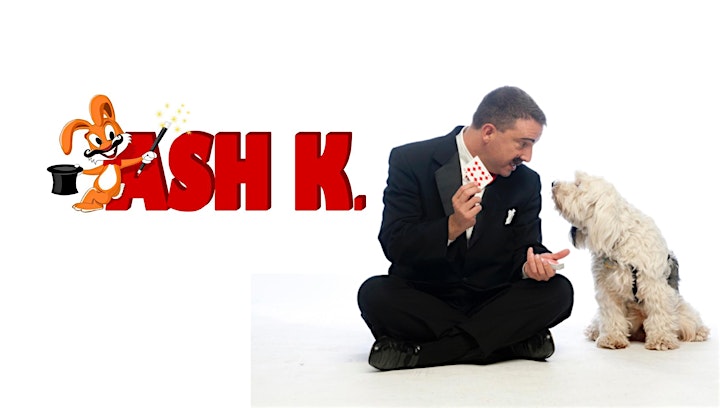 Pick an audience. Any audience.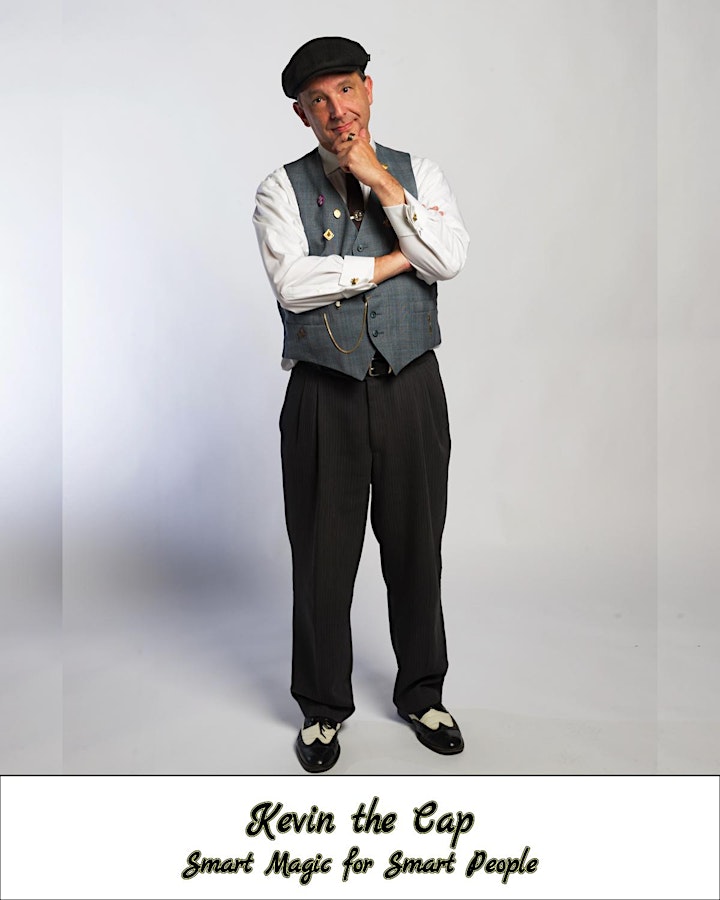 Kevin the Cap: Innocence Incarnate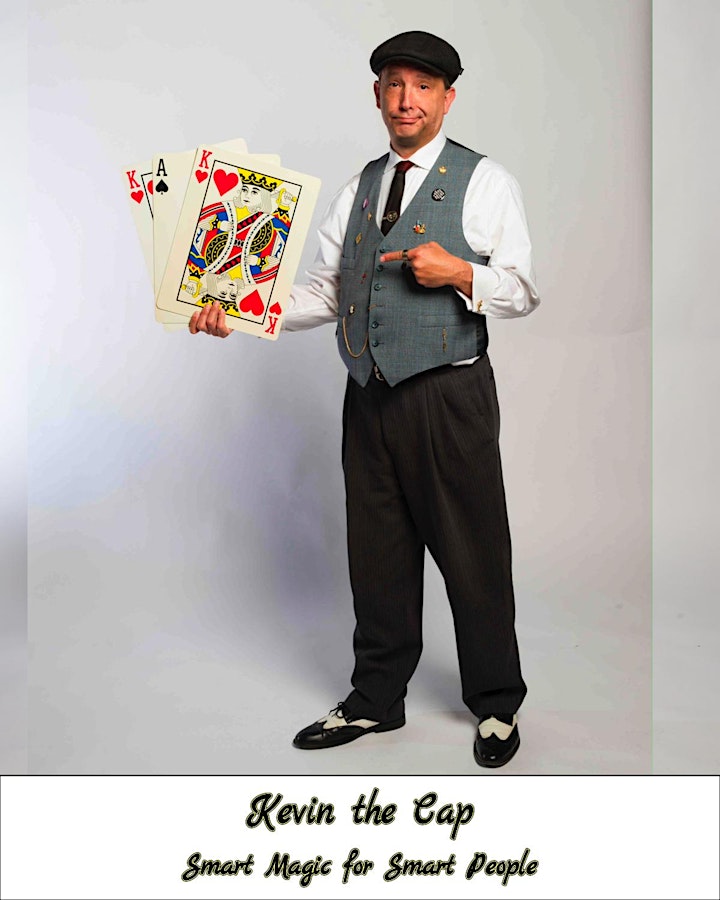 Kevin the Cap: Ready to Help You Make Good Choices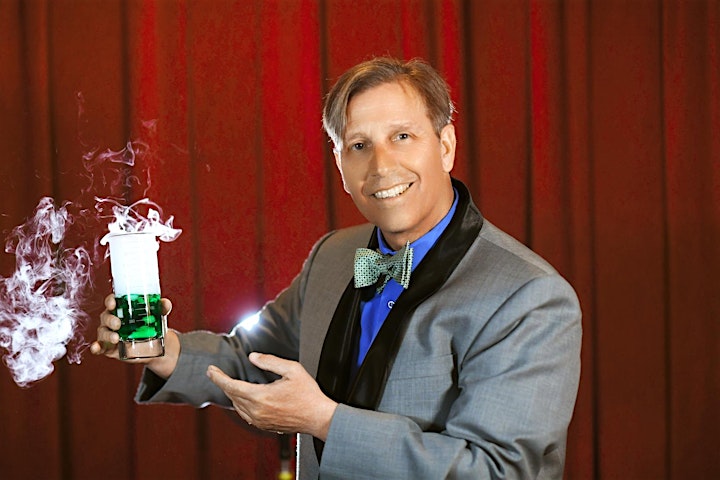 Organizer of Two Magicians, One Car Cross-Country Tour Kick-Off Show
The Great Star Theater is a historic 500-seat live event venue built in 1925 that has hosted countless Chinese operas, classic Hong Kong movies, and traditional Asian stage plays. More recently it has been a home for the local arts community hosting events like Dark Kabaret, Misfit Cabaret, Vespertine Circus, film festivals, and so much more. Come dress up and enjoy the magic, history, and excitement of the Great Star Theater!