TWO FOR ONE...... cGMP COMMISSIONING & SUSTAINABILITY CAN MAKE FOR A GREEN...
Description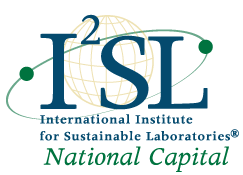 This event combines CRB and Jacobs presentations centered around Commissioning. CRB's Mihir Sanghvi & Darren Fritsch will present the cGMP Commissioning and Jacobs' Bob Cox will present Sustainability Can Make for a Green Bottom Line
cGMP Commissioning: by CRB
Speed to market is more critical than ever. Every step of the process from concept to commissioning to validation is being fast tracked. With increasingly aggressive schedules it is important that the commissioning activities are properly identified and executed as early in the project as possible. A well-defined commissioning plan is as critical as a validation master plan and when properly executed it can very well complement equipment qualification.
Darren Fritsch and Mihir Sanghvi will present a brief discussion on cGMP Commissioning from building system and controls commissioning down to the system level commissioning required for complex cGMP Manufacturing facilities to meet the stringent FDA and EU regulations. Using case studies and project examples Darren and Mihir will highlight the importance proper planning and commissioning will have on achieving target facility goals.
Mihir Sanghvi: Mihir has over 10 years of process engineering experience serving the Biotech and Pharmaceutical Industries. Mihir has experience with nearly all phases of facility and process engineering project execution, including conceptual design, Process Flow Diagrams (PFDs), Piping and Instrumentation Diagrams (P&IDs), process calculations, equipment & instrument specification, construction support, plant start-up and debug, commissioning and validation (FAT/SAT, IQ, OQ, PQ). He also has technical expertise in Clean-in-Place (CIP) and Steam-In-Place (SIP) processes, including design, cycle development, commissioning and qualification. Mihir obtained Masters of Science in Chemical Engineering from Illinois Institute of Technology in 2006. He joined CRB in Feb 2015 where he works as a process engineer in CRB's Rockville, MD office. In his time since joining, Mihir has been working extensively on Single Use Equipment.
Darren Fritsch: Darren W. Fritsch, PE LEED AP is a Sr. Project Manager and licensed Professional Engineer at CRB responsible for managing clients' expectations as well as guiding internal design and construction teams to provide the best service and solutions to his clients. Darren has a passion for the built environment and the systems that support our daily lives. This passion fosters over 20 years of repairing, repurposing, renovating, rebuilding, and developing buildings and building systems. Darren's education at Drexel University was based on the foundations of architecture and mechanical engineering, focusing his specialization to buildings and building systems' design. Creativity, observation, learning, and the ability to distill seemingly disparate elements to a common denominator were character traits honed through his education and profession.
Additionally, the opportunities in his career, his projects in specialized laboratory and hospital facilities, and the many clients he has guided through the building planning, design, and construction process, have evolved his philosophy to consider all things connected, integrated and operating for a purpose. As a LEED AP, and an original contributor to Labs 21, he has been on the forefront of implementing sustainable and cost efficient designs for complex and regulatory-driven facilities and systems
Sustainability Can Make for a Green Bottom Line: by Jacobs

This presentation will illuminate the attendees on the advantages of a Strategic Energy Master Plan implemented over multiple years and the types of savings that can be achieved and achievable Return on Investment for Energy projects and Retro- Commissioning from a Case Study from the Partners Healthcare System in Boston Massachusetts. Partners has retrofitted the majority of their clinical and medical research buildings with substantial savings in annual operating costs, in some facilities up to a 45% reduction in utility consumption and costs. The seminar will discuss the most successful projects and the manner to create effective M&V plans and demonstrate the value to healthcare and laboratory facility administrators and the C-Suite.
Mr. Robert L "Bob" Cox P.E., CEM, CxA is a Registered Professional Engineer with over 36 years of experience . Mr. Cox has focused in his career in the Design, Operation and Commissioning of energy efficient institutional buildings, especially Healthcare, Laboratory and Higher Education facilities. Bob is frequently a speaker at ASHRAE AND ASHE meetings on design, energy efficiency and commissioning topics. Mr. Cox has been and is a current instructor for ASHRAE's courses on "Best HVAC Design Criteria for Healthcare Facilities" and "Best HVAC Design Practices for Healthcare Facilities" having taught the course both in the US and in other countries. Bob was one of the authors of ASHRAE's HVAC Design Manual for Hospitals and Clinics, especially authoring Chapters on Energy Conservation and Commissioning . Mr. Cox is the author of the HVAC Systems Chapter in the AEE Energy Management Handbook.
Event location and transportation options:
Nearest metro station is the Ballston Metro Station, two blocks away. Free shuttle is scheduled every 15 min and ends at 6:30PM. About 10 min walk from metro.

Paid parking is available under the building. When parking under the building, use the elevators to go to the lobby. Someone have to take you from the lobby to the 5th floor where the event will take place.

Jacobs team will help accessing the 5th floor.
Networking after Presentation:
Refreshments and food will be provided

Great event for networking
Continuing Education:
This presentation is qualified for one hour continuing education credit
Questions about this event? Please contact I2SL NCC Director, Adel Abumohor at: 571-218-1295 (adel.abumohor@jacobs.com), or I2SL NCC Co-President, Dave Tash, at 202-553-9050 (dt9884@aol.com)