Location
President Lincoln's Cottage
140 Rock Creek Church Road Northwest
Washington, DC 20011
"I leave it to my audience: If I had two faces, would I be wearing this one?" - Abraham Lincoln, 1858
About this event
Back by popular demand, and drawing inspiration from Abraham Lincoln's legendary humor and self-deprecation, President Lincoln's Cottage and The DC Improv are again partnering to present Two Faces Comedy, the first comedy series to transform Lincoln's living room into a comedy den! Each show is meant to be inspired by some aspect, silly or serious, of Lincoln's legacy or the history of the cottage.
This will be a series of comedy nights, beginning on September 28, and continuing October 25 and November 15. Doors open at 7pm, all shows begin at 7:30pm.
TICKET INFORMATION
$10 per show
Tickets are non-refundable. Shows will occur rain or shine.
CASH BAR - Beer will be available for $5/drink at each show.
WEDNESDAY, SEPTEMBER 28 - THE ANSWER IS MURDER
Murder! Mystery! Intrigue! ...trivia?? Come enjoy a hilarious game!
Trivia night meets murder mystery in Die Laughing Production's hilarious interactive whodunit, The Answer is Murder. You're at trivia night matching wits against friends and strangers when a competitor suddenly drops dead. A murder investigation ensues as trivia night continues, only now you must answer the most important question of all, who is the killer? The Answer is Murder stars comedian Rob Maher (Comedy Central, DC Improv) and most importantly, you. This is an interactive show. You may even be the killer.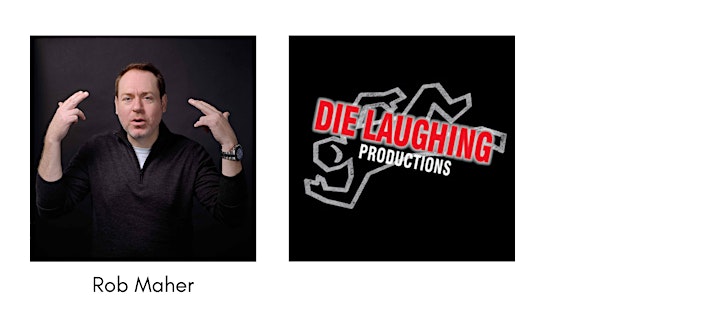 ABOUT THE HOST: Rob Maher is a two-time finalist in Comedy Central's Laugh Riot competition, and in 2017 he was featured on Kevin Hart's "Hart of the City." He is a recurring guest on Baltimore's 98 Rock and one of Armed Forces Entertainment's featured comedians. He's had the great honor of performing shows for our troops in 17 countries, including Afghanistan, Kuwait, Italy, Turkey, Japan and South Korea. His Dry Bar Comedy Special, "You Can Make it Here ..." just dropped, and under the banner of Die Laughing Productions he produces murder mystery comedy shows.
TUESDAY, OCTOBER 25 - SCIENCE COMEDY
Lincoln was fascinated by science and technology, and even held a patent himself! Our October show features DC Science Comedy, which produces evenings of stand-up comedy, funny science stories, songs, and anything else that sounds relevant and fun. Performers include scientists, veteran storytellers, hilarious local and national professional comedians, NYTimes best-selling authors, Pulitzer Prize winners, and science writers who usually are all working in the science field. Science Comedy primarily runs shows in Washington, D.C. where it was started by science writer Kasha Patel.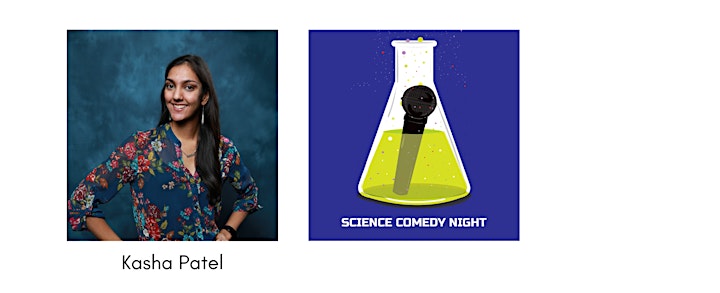 Kasha Patel was listed on Thrillist magazine's "Best Undiscovered Comedians in the US," where she was called a unicorn for her uniqueness. She has a witty sense of humor that couples life as an Indian-American and her love for science. She produces science-themed comedy shows through her company DC Science Comedy. She gave a TEDx talk called "Sneaking Science into Stand-Up" where she shares a series of surprising revelations pulled from her analysis of more than 500 of her stand-up jokes. She has been featured in The Washington Post, BBC World News, Travel Channel, The Science Channel, The Weather Channel, and hosted a mini series on NASA TV. Follow her on Twitter @KashaPatel.
TUESDAY, NOVEMBER 15 - COMEDY KUMITE
For November's show, we're bringing a different kind of battle to Lincoln's war-time home. Comedy Kumite is the DC Improv's one-night stand-up tournament. Comics take turns performing in each match, with the crowd deciding who advances to the next round. Since Kumite shows started in 2015, more than 30 champions have been crowned – but it's the audience that always wins. This edition features Winston Hodges, Sandi Benton, Max Wolfson, Gigi Modrich, Christian Escoto and Chris White.


Comedy Kumite was first organized by Chris White around 2005 at venues in D.C. and Northern Virginia. The DC Improv worked with Chris to revive the format in its lounge showroom in the summer of 2015, showcasing the next wave of DMV talent. Kumites have returned every few months since then, always selling out in the lounge showroom and sometimes even filling up the club's main showroom.
Sandi Benton is a Washington, DC-based comic from Atlanta. Her whimsical, high-pitched comedy touches on everything from ponies to prison. She has performed all over the East Coast.
Born and raised in Washington, D.C., Christian Escoto began performing comedy after his high school graduation. Since then, he regularly performs around the DC area and the Baltimore region. Using his quick wit and stage persona, Christian entertains the audience with jokes and stories about growing up in DC area as a Filipino-American. He has performed multiple times at the DC Improv, the Howard Theater and has opened for the national touring improv troupe the Groundlings.
Winston Hodges is from DC by way of Richmond, Virginia. He has worked comedy clubs up and down the east coast and is known for his southern charm and edgy wit. His debut album will be released in October 2021 by Helium Comedy Records, and his award winning comedy special "Grieving Productively" is available for free on YouTube. He is the host of the podcasts "Host Battle" and "Dead Dad Comedy Pod." He has performed in the Asheville Comedy Festival and New York Underground Comedy Fest.
Gigi Modrich is a Washington, DC based comic originally from New Mexico. She was a part of the First Nations Comedy Experience now available on Amazon Prime, and has performed all across the country. She's sarcastically optimistic and tells jokes that are thoughtful enough to provoke thought, but won't prompt a hate crime.
Max Wolfson is a comedy and also regular person who migrated to DC from the wild mountains of Radford, Virginia. Often considered the "Max" of the group, he joined the Midnight Gardener's League to further his goal of spending less time with his family. Blending a quick wit with outside-the-box ideas that are either very smart or very dumb, Max has smarmed and charmed audiences at the DC Improv and many other venues around town.
Chris White has been part of the DC comedy scene for more than a decade, both as a performer and as the guy who runs dcstandup.com. Working with the DC Improv, he produces and hosts The Other Side podcast, Happy Hour Trivia, the "Make Up Party" game night and Comedy Kumite stand-up tournaments. His comedy writing on the U.S. presidents has been featured on McSweeney's, and he has two stand-up albums available on iTunes: "I Take Requests" and "Forbidden Style."

Safety & General Information
This comedy series is recommended for adult audiences. The views expressed by the performers do not necessarily reflect those of President Lincoln's Cottage.
Covid -19
This program will take place inside at President Lincoln's Cottage, with reduced capacity. When possible staff and visitors will maintain 6-feet of social distancing to reduce the risk of COVID-19 exposure. Visitors three years and older are required to wear face masks while indoors on the grounds.
Armed Forces Retirement Home
President Lincoln's Cottage is on the grounds of the Armed Forces Retirement Home. Security for the Armed Forces Retirement Home requires visitors to show valid identification at the security gate in order to enter the property.  Please be prepared to show your ID.
Exploring beyond the boundaries of President Lincoln's Cottage is not permitted and results in trespassing on federal property.
Agreement
Please note that an inherent risk of exposure to COVID-19 exists in any public place where people are present. Choosing to visit President Lincoln's Cottage, you voluntarily assume all risks related to COVID-19 exposure. By completing this transaction, you agree to wear a mask indoors, maintain social distancing, and observe all posted guidelines. More information and details about our safety guidelines are available on our website.
All events are considered public events for the purpose of photography and video.
Contact
Contact President Lincoln's Cottage with any questions at 202-829-0436 or info@lincolncottage.org.