Multiple Dates
Two Faces Comedy Series at President Lincoln's Cottage
Description
"I leave it to my audience: If I had two faces, would I be wearing this one?"
- Abraham Lincoln during the 1858 Lincoln-Douglas debates after being accused of "two-faced" politics by Stephen Douglas
---
Back by popular demand, and drawing inspiration from Abraham Lincoln's legendary humor and self-deprecation, President Lincoln's Cottage and The DC Improv are again partnering to present Two Faces Comedy, the first comedy series to transform Lincoln's living room into a comedy den.
TICKETS
$5 per show

CASH BAR
Beer and wine will be available for $5 a drink at each show.
"Malice Toward None" with Bengt Washburn: November 7 @7:30PM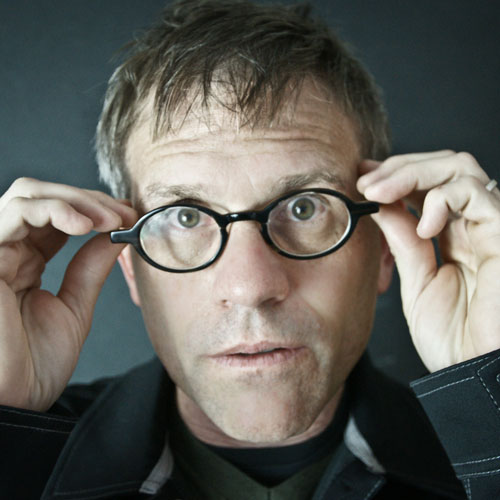 Lincoln was one of our funniest presidents, and he earned that distinction without relying on attack humor. For our third night, we bring you a comedian who knows how to get big laughs without being mean. To borrow a phrase from Abe, it's proof that comedy can still work beautifully "with malice toward none."
About Bengt Washburn:
Bengt Washburn is an Aquarius with hazel eyes who prefers boxer briefs, solid deodorants, and Crest toothpaste. He is 5'9″ tall, weights about 149 pounds and can bench 150 pounds three times without a spotter. He has a vertical leap of 16 inches. 8 years ago a lump appeared on his right thigh. It's not visible from the stage but according to some kids at the water park, it looks creepy. Many people say Bengt looks kind of like a monkey.
Bengt Washburn was born in Salt Lake City, Utah but grew up in a large Utah town (1,200 people) as the fifth child in a small Mormon family (7 children). Bengt is married to an officer in the United States Airforce. They have lived in 6 different cities over the last eleven years. Most recently he moved to Sprinfield, Virginia (Washington DC) after living in Stuttgart, Germany for 3 years.
Bengt is a former winner of the prestigious San Francisco International Comedy Competition. He has been seen on The Late Late Show with Craig Fergusen, Live at Gotham on Comedy Central and most recently Conan on TBS. He was invited to perform at the Vancouver International Comedy Festival, The Boston Comedy Festival, the Aspen Laff Festival and Gilda's Laugh Fest in Grand Rapids, Michigan.
He's been heard on NPR, PRI and Bob and Tom. All three of his comedy CDs can be heard playing on XM Sirius radio.
Most people who know him would say Bengt is a logistically impaired ditz, but his comedy is described as intelligent, surprisingly universal considering the content matter and the profoundly funny.
This comedy series is recommended for adult audiences.
DISCLAIMER: the views and opinions expressed by the performers do not necessarily reflect those of President Lincoln's Cottage
Sorry, no refunds.