Multiple Dates
Two-Day Shrink-It Jewlery Class with Gail Neuman
Description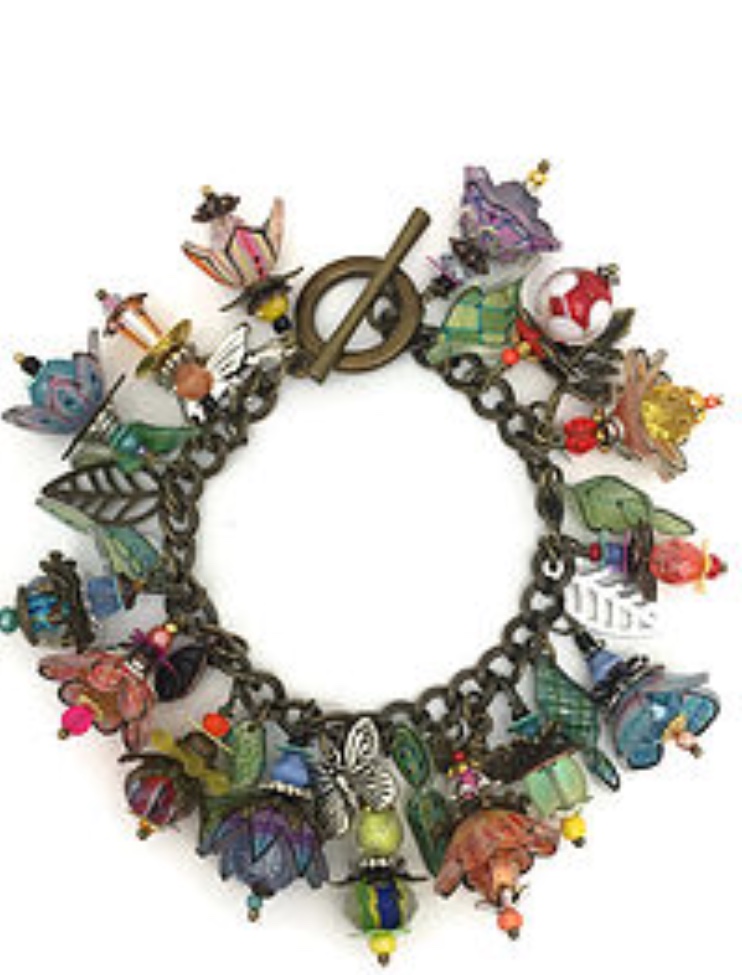 ABOUT GAIL NEUMAN
Gail Neuman's relaxing and creative two-day Beading and Metalsmithing Workshops will allow you to use various stitches and weaves to create beautiful jewelry for yourself or as a gift. They include Warped-Square Peyote and Herring Bone stitch earrings, a Beaded-Circle Brick Ladder Stich for earrings and necklaces. Also a Copper-Basket-cuff weave for gorgeous bracelets! Learn how to easily cut metal, rivet, texture metal and shape it into a wonderful cuff. You will also learn how to apply patina to give your copper a wonderful aged look.
Gail is a member of Woman Sharing Art, Long Island Craft Guild, American Arts Council and Society of American Mosaic Artists. She has participated in many jewelry classes both metal and bead at various bead retreats and conventions around the country with nationally known teachers for the past 20 years.
Her work has been shown in the Islip Art Museum, East End Art Gallery, BAFFA, Women Sharing Art exhibits and at the Bayard Cutting Arboretum.
ABOUT THE WORKSHOP
This old "children's" craft has been elevated to a higher standard when you combine shrinkable plastic that you color and then form with molds to create beautiful bead caps and spacers. Combine these with a variety of beads, headpins and other findings and you will be able to attach them to earrings, bracelets, and pendants.
There will be hands-on instruction the first day and completion of work including attachments on day two. All materials for each class will be provided for a nominal fee of $20. All classes start at 10:30 am in the Upper Carriage House.
Class Fee $50 with a $20 material fee payable to instructor.
For more information and questions please contact Gail at (631) 987-9359.
---
FAQs
WHEN ARE THE DATES FOR THIS WORKSHOP?
This two-day workshop is happening on the following dates:
Wednesday / Thursday, July 25, and 26, 2018
Saturday / Sunday, August 25, and 26, 2018
WHAT TIME DOES THE WORKSHOP START?
The workshops are two hours from 10:30 AM - 12:30 PM in the Upper Carriage House.
IS THERE A MATERIAL FEE?
The workshop costs $50 plus there is a one-time material fee of $20. In total the class is $70.
IS THERE A MINIMUM/MAXIMUM CLASS SIZE?
For this workshop, there is a minimum class size of 2 and a maximum of 12.
ARE THERE REFUNDS?
All non-refundable proceeds from these classes directly benefit efforts to preserve, restore, and enhance the historic character of Bayard Cutting Arboretum. Thank you, in advance, for your support!