Description
Accelerate Your Sales Performance
You're probably are on track to meet your sales goals for 2017, but are you prepared to do it again in 2018? Don't miss this two-day sales training where you will learn how to:
Increase your close ratio
Build a robust pipeline
Finish 2017 as a top performer
Who Should Attend
Designed for sales teams who sell SaaS, IT Services or On-Prem SW, this 2-day sales immersion training opportunity will provide you with the foundational skills you need to prospect, qualify (or disqualify) and close quality business.
Workshop Highlights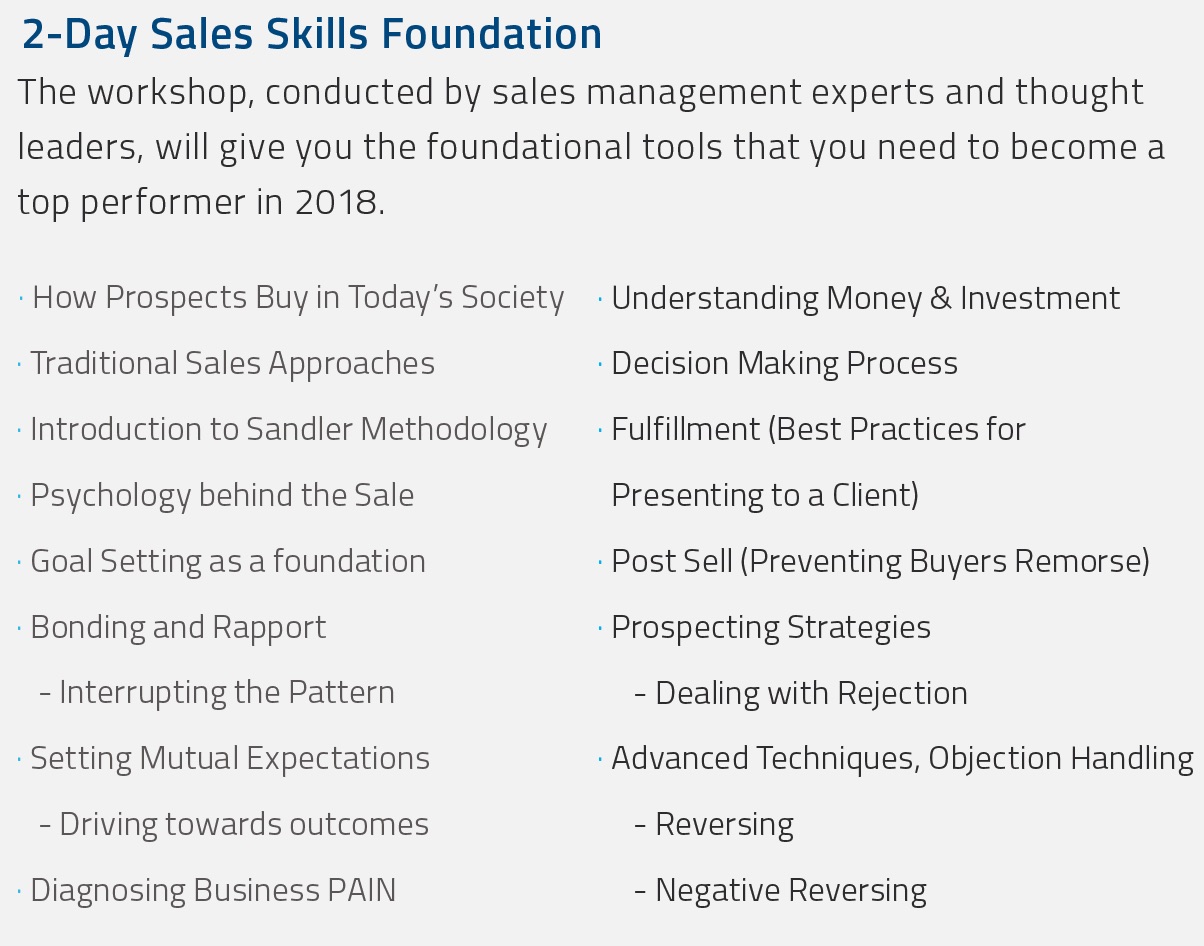 What Past Attendees are Saying
"I really liked the level of engagement & % of activity with role play. Participants had no choice NOT to participate."

"Excellent bonding and team building experience"

"Informative/enthusiastic/invaluable information presented in a fantastic, easily absorbable way."

"We need to get back to teaching this in the VAR channel."

"Very pleased – was entertained and learned some great techniques"
"Great workshop, great concepts and applied correctly will ensure success."
"Extremely informative. I've learned skills that will be very useful in years to come."