Description
The Two-Day Prayer School with Brian Zahnd is designed to provide a convenient setting for you to learn about, and actively engage in, the prayer regimen that Brian has developed during a lifetime of pastoral ministry. This prayer school will help you gain a completely fresh perspective on the purpose of prayer, and will provide you with a valuable, sustainable framework for community and personal prayer life.
This will be a quiet, contemplative gathering, and so we encourage you to dress casually and comfortably. A box lunch will be provided at noon on Friday, and is included in your registration fee. If you have any special dietary needs, please let us know by email at least one week in advance. While families are important to us, unfortunately there are no accommodations for childcare or infants during the prayer school. All sessions are in the Upper Room prayer chapel.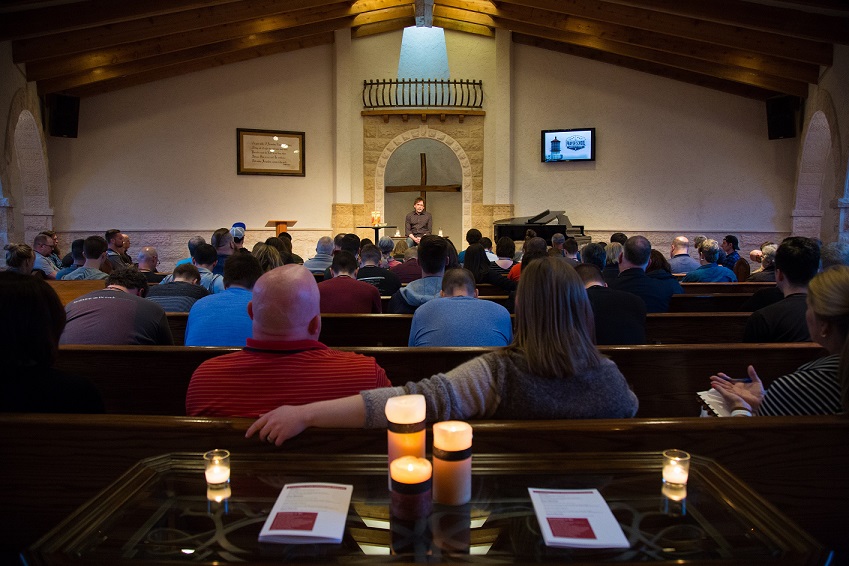 SCHEDULE
Friday, September 6, 2019
9:00 - 10:30 a.m. Check-in and registration
10:30 – 12:00 p.m. Session One
12:00 - 1:30 p.m. Lunch (gluten intolerant or vegetarian meals available and must be pre-ordered via email)
1:30 - 3:00 p.m. Session Two
3:30 - 4:30 p.m. Introduction to The Book of Common Prayer
7:00 - 8:30 p.m. Friday Evening Worship Service
Saturday, September 7, 2019
10:30 - 12:00 p.m. Session Three

HOTELS
The following hotels are no more than a 15 minute drive from Word of Life Church.
Fairfield Inn & Suites
4779 Tuscany Drive, St Joseph, MO 64506 (816) 232-2700
Stoney Creek Hotel & Conference Center
1201 N Woodbine Rd, St Joseph, MO 64506 (816) 901-9600
Holiday Inn Express & Suites
3600 N. Village Drive St. Joseph, MO 64506 (816) 232-2500
Candlewood Suites
3505 N Village Dr, St. Joseph, MO 64506 (816) 232-2600
Drury Inn & Suites
4213 Frederick Ave, St. Joseph, MO 64506 (816) 364-4700

Hampton Inn
3928 Frederick Ave, St. Joseph, MO 64506 (816) 390-9300
Comfort Suites
917 N Woodbine Rd, St. Joseph, MO 64506 (816) 232-6557
America's Best Value Inn
4024 Frederick Ave, St. Joseph, MO 64506 (888) 315-2378