Description
Two Day - Long Exposure Photography: An Artistic and Hands-on Experience
This workshop is sponsored by Sony
DAY ONE:
WHEN: Saturday, August 4, 2018
TIME: 10am-12pm
WHERE: Pro Photo Supply Event Center
WHAT: Lecture on learning the theory of long exposure in the context of fine art photography with hands-on demostrations.
DAY TWO:
WHEN: Sunday, August 5, 2018
TIME: 10am-4pm
WHERE: Maritime Memorial - Astoria, Oregon
WHAT: Group gathering along the riverfront to set up for long exposure photography.
----------------
About Workshop:
This two-day workshop is lead by Sony Artisan of Imagery, Thibault Roland and consists of 2-days: a lecture at our Event Center on Saturday (10am-12pm) and a hands-on workshop in Astoria along the riverfront (10am to 4pm).
During the lecture presentation on Saturday, you will learn the theory of long exposure in the context of fine art photography. Thibault will use some of his work as an example, demonstrate the technique live and describe the equipment needed and main steps to obtain unique and amazing images through long exposure.
You will have the opportunity to apply the long exposure techniques described, in the field in the second half of the day. Sony and Pro Photo Supply will be there to support the event and help you get more familiar with the mirrorless system.
What to Bring:
• Camera (with bulb mode capability necessary)
• Lens (Wide Angle recommended)
• Memory card (bring extra if you want to try a Sony camera)
• Extra Batteries
• Shutter Release Cable
• Step up ring to use filter on multiple lenses
• ND Filter*
• Sturdy Tripod
*If you don't already own a ND Filter, the team at Pro Photo Supply can help provide a discount on a ND filter to suit this style photography and your needs in general. After you register, someone from the Pro Photo Supply team will follow up with you regarding this or contact them at 503-241-1112 x 1 or email marketing@prophotosupply.com.
——————————
About the photographer, Thibault Roland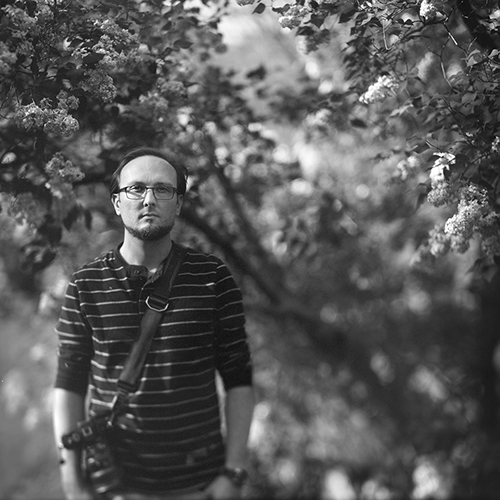 Born in France, Thibault Roland is a black and white fine art photographer specializing in long exposure architecture, minimalism and seascapes. He grew up with a love of science, eventually obtaining his PhD in Physics in 2009. His scientific research brought him to work in the United States as a researcher and engineer. Previously an instructor at the New England School of Photography, Thibault teaches workshops and he is backed by Sony through their Artisans of Imagery and Global Imaging Ambassadors programs. His fine art photographs have been shown, published and awarded internationally and are included in public and private collections such as the Boston Athenaeum.