Description

O V E R V I E W

TopMgt℠ Business Strategy MasterClass
2-Day Advanced Business Strategy Program
VENUE:
Public
2-Days
24 Participants Maximum for Optimal Peer Interaction/Networking
PARTICIPANTS: High-Potential Executives
BENEFITS MOST: Top Management Teams
AGENDA
Modules
Facilitator presentations-case studies-business analysis.
Action Planning.
Presented sequentially in five modules following our proprietary 5CBR℠—Strategy Formulation Methodology.
Times
TopMgt℠ Strategy MasterClass begins at 8:00 AM and ends at 5:00 PM the first day and 8:00 AM and ends at 3:00 PM the second day to accommodate travel schedules.
Break at 9:30 AM-10:00 AM
Lunch: 12:00 PM-1:00 PM
Break at 3:00 PM-3:30 PM
CERTIFICATE
Advanced Business Strategy Certificate upon MasterClass completion
COST: Two-Day
Regular $3,000 | Early $2,500
Includes: Training Materials | Continental Breakfast each day.
---


TopMgt℠ Strategy MasterClass
D E T A I L S

SITUATION
Where will your organization be in 5 years?
How about your career?
The current complex, continually changing, ever challenging domestic and global economic, ecological, political, cultural, and social environments coupled with the threats of terrorism and natural disasters require exceptional organizational leadership.
MISSION
SUCCESS: Success on the battlefield – military and business – requires timely collaborative strategic, tactical, and operational win-win asset allocation and alignment with flawless execution. Balancing multiple competing demands – most especially customer, employee and shareholder loyalty – within the context of finite resources is the business challenge of the day.
Right-LEADERSHIP.
Right-STRATEGY.
Right-RESULTS.
CONCEPT
STRATEGIC INTENT: Top Management translates the policy (formulated by the board-of-directors) into strategy, structure, process and projects a shared-vision of future business success.
STRATEGIC RESPONSIBILITY: Top Management makes decisions that affect everyone in the organization, and is held entirely responsible for the success or failure of the enterprise.
STRATEGIC OUTCOME: In other words, Top Management must deliver the Right-RESULTS to shareholders or ???

SOLUTION | By Delivering the Right-Results
THE 5 CRUCIAL BUSINESS RESULTS (5CBR)
Highly successful top management teams starts with identifying and end with delivering The 5 Crucial Business Results (5CBR)—the frequent fatal missed-steps in effective strategy upgrade development and delivery. 5CBR℠ represent criteria top management must give special and continued priority attention for continued career and company success.
Our two-day TopMgt℠ MasterClass is galvanized by our proprietary 5CBR℠ | Strategy Formulation Methodology—providing our clients with a comprehensive, unified approach to strategic competitive advantage, tactical alignment effectiveness, operational excellence, and the requisites for sustained superior business and career performance.
TopMgt℠ Strategy MasterClass provides a world-class, research-based, comprehensive, cutting-edge methodology for 5CBR delivery, which encompasses customers, competitors, stakeholders, business excellence and leadership effectiveness.
Our TopMgt℠ Strategy MasterClass is precision-focused and specifically designed for busy senior executives who recognize the importance of 5CBR for future business success and the requisite competencies top management must have to deliver 5CBR.
Optimal program size is achieved by limiting total participants to 24 with collaborative supportive peer interaction and networking.
Facilitator presentations, case studies, business analysis, and 5CBR© action planning highlight our TopMgt℠ MasterClass.
MASTERCLASS TAKEAWAYS
Bridging the Gap Between Business School & STREET-SMARTS
Building a total-team organization for sustainable competitive advantage through the synergistic merging of best practices East-West-Business-Military.
Improving executive decision-making capabilities.
Helping senior executives better understand the core competencies the organization needs.
Enhancing your executive career potential.
Moving beyond the either/or limits of a management versus leadership mindset.
Upgrade to a unified, holistic view of the organization that aligns and integrates all the major management disciplines into a master mind-set model.
Developing a unified view of your business context with a global perspective.
Refocusing your business on the most profitable areas of growth.
Refining the choice of strategic initiatives.
Improving strategy alignment.
Updating, broadening and optimizing your executive management style for continued career advancement.
Acquiring executive sustainable leadership skills aimed at maximum managerial impact, personal and team confidence building, and better bottom-line performance.
PERFORMANCE EXCELLENCE
All TopMgt℠ MasterClasses emphasize performance excellence as exemplified by the Baldrige Criteria: Leadership, Strategic Planning, Customer Focus, Measurement-Analysis-Knowledge Management, Workforce Focus, Process Management, and Crucial Business Results.
GOVERNMENT ECQ CROSSWALK
All of our TopMgt℠ MasterClasses are specifically designed to crosswalk with the U.S. Office of Personnel Management (OPM) Executive Core Qualifications (ECQs), namely, ECQ 1: Leading Change, ECQ 2: Leading People, ECQ 3: Results Driven, ECQ 4: Business Acumen, and ECQ 5: Building Coalitions that especially align with competencies and requisite personal, team and organization capabilities related to creativity and innovation, external awareness, flexibility, resilience, strategic thinking, vision, conflict management, leveraging diversity, developing others, team building, accountability, customer service, decisiveness, entrepreneurship, problem solving, technical credibility, financial management, human capital management, technology management, partnering, political savvy, and influencing/negotiating.
Highly recommended for current and future federal government Senior Executive Service (SES) members and state, county and local government high-potential executives who want to expand their business acumen-strategy expertise.
As a Dun & Bradstreet, Defense Logistics Agency (DLA) and System for Award Management (SAM) registrant, we are authorized to do business with the U.S. Department of Defense (DoD) and other U.S. Federal Government Offices and Agencies.
MASTERCLASS FACILITATORS
Experience–Expertise–Education–Excellence
All of our MasterClasses are led by two senior executive facilitators:
1. Senior Business Strategy Facilitator with:
Ten or more years of CEO experience.
Ten or more years of profit-center general business management experience with P&L authority and accountability.
Commissioned Officer service in the Armed Forces of the United States, Canada or other NATO member countries with both command and general staff experience.
International business experience.
Ph.D., D.B.A or at a minimum a Master's Degree from a major international public or private university.
At least two years of doctoral level studies/research in strategic management development.
2. Senior Business Leadership Facilitator with:
Ten or more years of business ownership experience.
Five or more years of C-Level executive experience.
Ten or more years of profit-center business management experience including P&L authority and accountability.
Entrepreneurial and intrapreneurial expertise.
ABOUT US | TopMgt LLC
NYC | LONDON | LAS VEGAS | FRANKFURT | SAN FRANCISCO | TOKYO
Top Management Training, Coaching, & Consulting Since 1973

Serving Business and Government Worldwide
TOPMGT LLC has become over the past 45 years a global leader in top management development.
Proprietary Intellectual Capital.
Established in 1973 and headquartered on Park Avenue in New York City, TopMgt LLC training, coaching and consulting services all galvanized by our proprietary 5CBR℠ | Strategy Formulation Methodology—providing our clients with a world-class comprehensive, unified approach to strategic competitive advantage, tactical alignment effectiveness, operational excellence, and the requisites for sustained superior business and career performance.
Trust-Experience-Integrity-Expertise
Through our extensive business and military strategy expertise and understanding of Crucial Business Results (CBR) we continue to test, refine and apply our proprietary methodologies developed over nearly five decades to help our clients dramatically improve both top and bottom line performance.
Sustainable Business Success

Our success is due in large part to companies like Apple, AT&T, BMW, Boeing, BJC HealthCare, Four Seasons Hotels & Resorts, J.P. Morgan Chase & Co, Marriott Hotels, Microsoft, Nextel, NASA, NBC, Nielsen Media Research, Nike, Nordstrom, ChevronTexaco, Saks Fifth Avenue, Saudi Aramco and Zions Bancorporation who have shared their business challenges resulting in our design and development of industry-leading top management strategy development solutions for world-class organizations and their leaders based upon real world challenges.
We apply our proprietary intellectual capital across all industries, helping our clients align their business infrastructure, resources and operations to meet global marketplace demand, competitiveness and achieve sustained business success.
Consistent Results
We have a track record of helping our clients create opportunities for significant improvement in their overall performance through focus on delivering "The 5 CBR for Sustained Business Success."
CLIENTS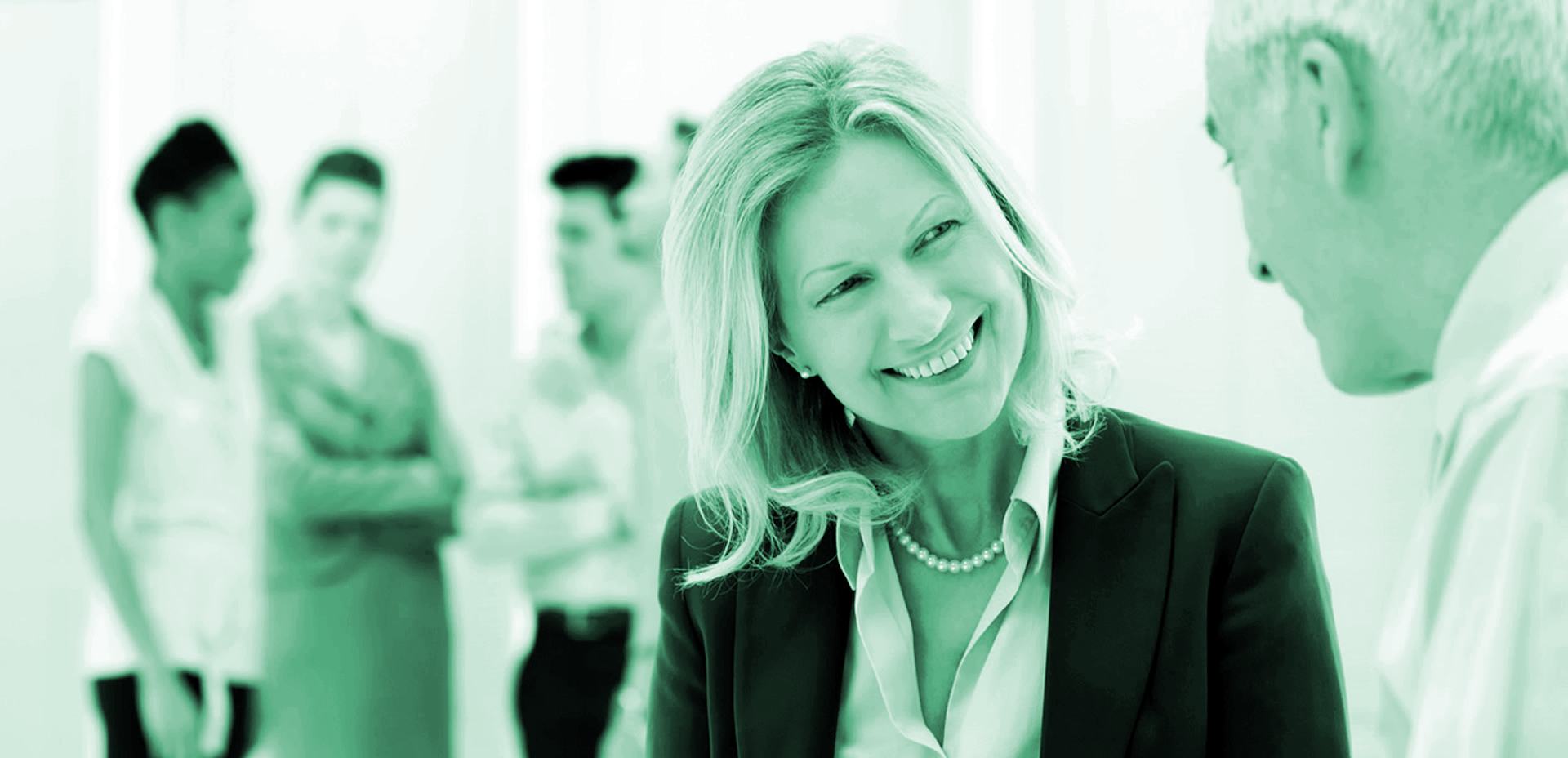 Our business strategy development services are trusted by organizations around the world, including: AAA, Advanced Semiconductor Materials-Japan, Aegon N.V., Airlines Reporting Corp. (ARC), Alcoa Inc, Allied Medical Supply Inc., Alloy Surfaces Inc., Anethcdc, ASM America, AWAL IT Services Co , New Car Dealers Association-NCDA British Columbia, Bayer AG, BMW, Boeing, BJC HealthCare, Calista Corporation, Cerebra Training Systems-Canada, Caterpillar, Chevron Corporation, City of San Jose California, Coca-Cola Company, Dartmouth-Hitchcock Medical Center, Daimler-Chrysler, Department of Homeland Security, Detroit Metropolitan Wayne County Airport Authority, Emory University Hospital, European Health Spas, Facility Group Brazil, FCL Logistics , Friedman Corporation, G&D Integrated, GoDaddy.com, Grand Canyon Resort Corporation, Hawaii Employers' Mutual Insurance Co,, HealthSouth, Hitachi Cable Manchester, Inc., Honda Motor Company, Home Depot, Honeywell, Hunter Public Relations, Ingersoll-Rand/TAO, IBM, Institute of Public Administration Saudi Arabia, Jack LaLane Health Clubs, JDS Uniphase Corporation, Linc Group, Los Alamos National Laboratory, Meggit Silicone Products-UK, Mercedes-Bentz, MoneyGram, Nationwide Mutual Insurance Company, Navajo Nation, Neohapsis, Nextel Communications, Nexen Inc. Canada, Nike, Nevada State Bank, Norbest, Inc., NGAS Northrop Grumman Astro Aerospace, Novartis International AG, Peak Health Solutions, Pearson plc, Pelican Energy Consultants, LLC, Providence Health System, Ritz-Carlton, Sakata Seed America, Inc., Solar Turbines Incorporated, Science Applications International Corporation (SAIC), SNF Holding Company-France, Solar Turbines Incorporated, Signum Advisors, Inc., Staples, Situs Holdings, Synergetics USA, Inc., Technigro Pty Ltd Australia, Tenix, LADS, Inc. Australia, Touchstone Behavioral Health, Transamerica Corporation, US Army, US Department of Defense, US Department of Health and Human Services, US Navy (NAVAIR), Valero Energy Corporation, VMware, Walgreens, WCRA, Xerox, and Zions Bancorporation.
REGISTRANTS TERMS & CONDITIONS
By registering for a TopMgt℠ Program you acknowledge that you have read, understand and agree to be bound by the REGISTRANTS TERMS & CONDITIONS at the following link:
TopMgt℠ | When MONEY Matters Most® | 5CBR©
©1972-2018 TOPMGT LLC. All Rights Reserved.