Two Bridges Music: Drumming Workshop, Music from Ghana with Amos Gabia
Event Information
Location
Frank T. Modica Community Room
80 Rutgers Slip
Ground Floor
New York, NY 10002
Description
About the workshop
Get ready to drum with feeling! Join Amos Gabia for an afternoon filled with rhythms and songs from his homeland of Ghana, West Africa. Amos will give children an unforgettable performance and lead an interactive drumming portion with djembes. You will learn about the music of Ghana, experience drumming hands-on, and keep a lovely smile on your face while you experience the groove.

20 drums will be available for participants to play during the workshop.
RSVP TO PARTICIPATE.
About Amos Gabia:

Amos Kwaku Gabia is a professional musician from Ghana, West Africa. He made New York his home in 2013. At an early age, Amos was introduced to music and started performing with the Noko Yedzen group. He plays a variety of instruments including the djembe, dun dun, kpanlogo, flute, and asalato. Amos is a founding member of Saha and performed with the award-winning Salaka Ensemble. While living in Ghana, he led programs for groups of travelers from around the world interested in learning about West African culture through its music and dance. Amos has toured extensively throughout Australia giving workshops for school groups and adults. Two summers ago, he returned to Ghana and led a series of workshops with Global Leadership Adventures. Amos is currently working on another tour to take place in the near future. Through the power of his drumming and the passion he has for music, Amos makes audiences and students fall in love with music from his homeland. Amos teaches through outreach programs at Third Street Music School and Brooklyn Conservatory of Music. He performs regularly with Drum Café and for community groups and educational institutions throughout the Tri-State Area.
---

ABOUT THE TWO BRIDGES MUSIC PROGRAM:

Two Bridges Music continues its series of music concerts and performances, free and open to the public. On a regular basis Two Bridges Music invites professional musicians of all styles and genres to perform for and share their talent with our local community.
Two Bridges Music provides high quality music lessons at an accessible cost to students of all levels and ages. Lesson are offered to beginner and advanced students alike and we successfully prepare students for certifications and exams such as ABRSM. At Two Bridges Music we believe in exposing each student to the highest level of musicianship. All of our instructors are therefore professional musicians and performers with degrees from the most prominent conservatories. See Two Bridges Music's lessons and class offering here.



---

This program is supported, in part, by public funds from the New York City Department of Cultural Affairs in partnership with the City Council.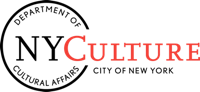 Date and Time
Location
Frank T. Modica Community Room
80 Rutgers Slip
Ground Floor
New York, NY 10002