Two Are Better Than One - NJ Region Marriage Retreat 2017
Description
In Ecclesiastes 4:9 the Bible says, "two are better than one" because they have a good return for their labor. Please join the New Jersey Region of the New York City Church of Christ as we grow in our love as couples at our 2017 Marriage Retreat Weekend.
************************************************************************************************************************
The Marriage Retreat will begin on Saturday, February 11th at 9:30am and will end on Sunday, February, 12th after our worship service. If you would like, you and your spouse can register to arrive on Friday, February 10th for an extra evening of relaxation.
************************************************************************************************************************
***Registration***
The cost for the weekend is $232/couple for a one-night stay (Saturday-Sunday)
$362 /couple for a two-night stay (Friday-Sunday).
Please note, all sales are final. Tickets are transferable but not refundable.
***King Sized Beds are available to those who register early***
Registration includes:
Marriage Workshop Classes

Dessert Reception Saturday Night

"Marrieds Got Talent" Show and Dance Party (With Live DJ) Saturday Night

Continental Breakfast on Sunday

Sunday Worship Service
About the speakers: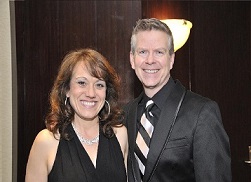 Jim and Teresa Brown lead the Westchester Region of the NYC Church of Christ and have been married almost 24 years. They have served in the ministry in various locations for 30 years. Jim became a Christian in the campus ministry at Montana State University. He moved to NYC to train under Mike Taliaferro. He then helped plant the church in Sao Paulo, Brazil and then went on to plant and lead the church in Nairobi, Kenya. Teresa, was one of the first conversions in the newly formed "day-time" ministry in New York. Many disciples still remember her leading role, as Abbey, in the original performing arts NYC production, "Upside Down", written and directed by Steve Johnson and Sherwin MacIntosh. They have 3 children.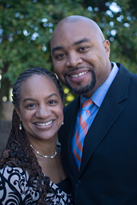 James and Zalika Warren began their ministry careers in 1998, serving in Harlem, NY. In their combined 24 years of ministry experience, they have served in campus, Youth and Family, marrieds ministries, and currently serve as Evangelist and Women's Ministry Leader for the Harlem Region of the NYC Church of Christ. James and Zalika have been serving and working with married couples for 19 years. Using conflict resolution techniques, biblical principles, and fun they have helped married couples continue on their journey toward happier and healthier marriages. The Warrens have been married for 16 years and enjoy raising their two children.
Additional info:
Parking
Free self-parking is available at the Hyatt Regency Morristown.
Restaurants/ Activities
For lunch and or dinner options, there are onsite restaurants as well as restaurant options located within walking distance of the hotel. For your enjoyment there is a movie theatre inside the hotel as well as spa options.
Questions
For additional questions please email sherrydmurray@aol.com.
*** For the best registration experience, please use a Laptop or Desktop Computer rather than a Mobile Device or Tablet ***