Description

REGISTER BELOW TO ATTEND THIS EXCLUSIVE ONE-OFF EVENT:
Is this you?
You have attended Social Media workshops, you have completed the online courses and engaged in long conversations with Early Adopters and Innovators about the benefits of using Twitter and Facebook, but you are not convinced, maybe you are getting too old you think.
You actually want to meet a real person who runs a successful Twitter account, who has hundreds/thousands of Followers and who can produce live case studies that concretely describe the profitable benefits of connecting with businesses online; money talks.
And so @CityStpsCourses, supported by NatWest Bank @NatWestBusiness (@f_sharniya), has created the 'Twitter Influencer Networking Event'.
This one-off event is an opportunity for you to meet Influencers on Twitter, particularly women in business who have built up a large following, others who have created a provable strategy to attract more followers and those who are not concerned about Twitter or even using Social Media to build their business.
Then you should meet...
We have Speakers who are passionate about Social Media that you just need to meet; whether you are a Start-up, a Woman in Business, a BabyBoomer considering a new venture, a successful Business Person looking to grow your business, a Social Entrepreneur, a Follower or a Retiree with time on your hands, connect with our Twitter Influencers at this free event.
Calling Twitter Influencers (business owners) based in London with more than 1000 Twitter Followers...
This is your chance to use a FREE platform to meet your Twitter Followers - Book to display your business banner in the Exhibition Area at this event and invite your Twitter Followers to join you. Please note that Exhibition places are allocated using a ballot system. Enter the ballot by selecting the relevant ticket below.
DETAILS
Date: Tuesday 11th October
Time: From 1pm - 3pm
Venue: NatWest City Of London Office
Waterloo Suite
1 Princes Street
London
EC2R 8BP
PROGRAMME
1. Lunch and Networking 12.30pm
2. Welcome by Sharniya Ferdinand - Business Growth Enabler North & East London
Host: Annette Unigwe @AnnetteUnigwe
3. SPEAKERS
Rioch Edward-Brown @Rioch1 @sywbitv www.soyouwannabeintv.com
Rioch a former TV Researcher, has been a media campaigner for over 20 years with over 100 media appearances for the BBC, ITV, Sky, Newsnight, Woman's Hour and printed press. Rioch is a Tech London Advocate and Winner of The National Diversity Awards in 2014 and European Diversity Awards in 2015. Her sponsors and partners include Mipcom, The Guardian, Rochay Elite, ITV, ITN, Diversify TV, Creative Skillset and BT Sport.
Ronke Lawal @ronkelawal Ariatu Public Relations @ariatupr Twitter Explainer Video
Ariatu PR founder Ronke Lawal was born in Hackney, East London of Nigerian parentage. Having graduated with honours from Lancaster University and the University of Richmond Virginia (USA) with a degree in International Business (Economics), she started her own business in 2004. In 2011 Ronke Lawal was honoured to receive a Precious Award for Inspirational Leadership. In January 2010, Ronke became the Chief Executive of the Islington Chamber of Commerce where she remained until the end of 2012 and became a non-executive director of The Hoxton Apprentice in 2011. She joined the board of Trustees of Voluntary Action Islington in 2012 where she is also a Director of The Voluntary Action Academy and is currently on The Employers Panel for the National Employment Savings Trust. She is a Mentor for The Cherie Blair Foundation and for The Elevation Networks Start Ups Initiative. In 2015 she launched the RONKE LAWAL MEANS BUSINESS YouTube Channel which provides PR and marketing advice as well as small business tips for start ups and entrepreneurs. She became a #TropicsVoice Ambassador in January 2016 to raise the visibility of members of the African Diaspora across the world.
Kaitlin Zhang @KaitlinZhang - www.kaitlinzhang.com https://uk.linkedin.com/in/kaitlinzhang
Kaitlin Zhang is a branding consultant skilled in growing brand assets and managing corporate communication. She works with entrepreneurs to design and promote their brands, drive profit and build customer-focused strategies. She has helped startups and SMEs secure close to half a million pounds of funding in 2015. Her international marketing experiences range from technology start-ups in London, non-profits in San Francisco and Seattle, luxury consumer products in Vancouver and commercial property development in Shanghai. Kaitlin hosts a series of personal branding workshops in London regularly and often speaks at industry events, companies and universities.
Orsi Toth @getsetlondon - www.getsetforgrowth.com
Communication and business strategist with a decade of experience in brand building, online communication, workshop facilitation and product development, focusing on consumer tech products.
Over the last decade I've transitioned from classic advertising agencies, coordinating ATL projects and creative teams, to digital communication, product development and user experience, working with brands like Johnson&Johnson, Nissan, Peugeot and Reckitt Benckiser.
In 2012, I've co-founded Drungli, the adventure generator for spontaneous people in a CEO and Creative Product Lead role, growing it from zero to 50k unique visitors per month, reaching a million people around Europe.
I'm committed to delightful customer experiences, gaining a deep understanding of how human
Sarah Kerrigan @thatsmgirl http://www.jellyfish.co.uk/
Sarah works as a Social Media Manager and Social Media Trainer at the Digital Marketing Agency JellyFish. Sarah loves to train other professionals on how they can use social media effectively. Sarah spends all day, every day on social media platforms so she is always up-to-date with all the latest tactics and strategies in the industry.
Sonal Perry @SonalPerry
With a degree in Computer Science and an MBA with a specialisation in Strategic Planning, Sonal pursued a career in mobile telecommunications with some of the world's largest communications companies. However, after 25 years of working and living extensively abroad, Sonal decided that her children required a stable location and support through their critical GCSE and A Level years. She therefore decided to change career direction and set about establishing two businesses in the health and wellness sector. She is also on the board of a Surrey based charity and mentors young people in life skills and improving their self-esteem.
4. Business Story-Time - Do you have a 2 minute Social Media story to tell? Select the BUSINESS ADMISSION TICKET to be entered into a ballot to tell your story on the day.
5. Meet your Twitter Influencer Exhibition - So you have connected on Twitter and now you would like to meet in person? Here's your chance. Select EARLY BIRD AND TWITTER INFLUENCER ticket and you will be entered into a ballot to win a chance to display your Business Banner at this event.
6. Networking & Close at 3pm
EXHIBITORS
Opens at 12.30pm come and meet your LOCAL Twitter Influencer
NatWest Business
Conscious Vibes CIC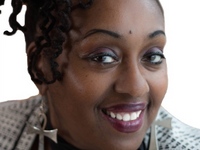 Conscious Vibes CIC is a non-profit Community Interest Company (CIC), established to inspire individuals to discover and embrace their true self. We offer a variety of services to enable people to reinvent themselves and to elevate who you really are with passion and dignity.
www.consciousvibes.co.uk Tel:07539 012504
Chigwell Tours & Visits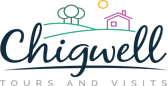 Chigwell Tours is a family owned business and we have spent a number of years building our relationships locally to bring you the best a local tour company can offer. Historical Tours of Essex and London for the international and domestic traveller alike, showcasing the best that the countryside as well as the city has to offer. Big tours with a boutique feel.
http://chigwelltours.co.uk/ Tel: 02085009912
City Steps Guided Tours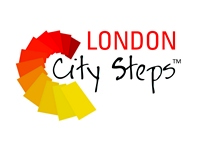 What have you decided to celebrate Christmas? If you are open to ideas that are both exciting and unique then contact us about our Christmas Olympic Park Parties and Tours.
Not sure about Social Media in the Workplace or maybe your Business needs a robust Social Media Policy that has been read and approved by NatWest Business Consultant? Contact us about creating a bespoke policy and implementing it into your Business.
Book now to attend 2017 Ladies Day at Royal Ascot here on Eventbrite:
London City Steps promotes Tours, Events and Guided Walks in London for Business, Tourists, Groups, Charities, Schools and Families. In addition LCS runs accredited courses in Social Media in the Workplace and Walking Tour Guiding.
www.londoncitysteps.com 0208 980 5868