Description
We will be screening #Twittamentary on September 29 at 7pm
at Heritage Park, 2959 N Lincoln Ave, Chicago, Illinois 60657
Join the online discussion about @twittamentary at http://chicago-social-marketing.ning.com/group/twittamentary
On Twitter use hashtag #SMWTwittamentary: https://twitter.com/#SMWTwittamentary
This event is organized by:
Chicago Social Media Marketing Group
The Film
Twittamentary looks at how lives connect and intersect within the Twitter community as the real-time web accelerates serendipity. Bonds are forged as a result of unexpected encounters between strangers as they share moments of their lives in real time.
The film is created in the open spirit of the Web. Twitter users have been invited to contribute story ideas, rich media and videos to the film via the movie's initial submissions website . The launch of this website in August 2009 soon led to a whirlwind road trip across USA, where the filmmaker interviewed a wide range of Twitter'ers, from a travel journalist turned "twilebrity" to a homeless women who uses twitter from a public library to a prostitute who uses twitter as her personal GPS. Teaser #1 : http://youtu.be/SrmCex6-wbI
The Filmmaker
Tan Siok Siok is a filmmaker, entrepreneur and honorary geek with a deep passion for great storytelling in the age of the real time web.
Siok's latest film project is Twittamentary, a documentary about Twitter, the popular microblogging tool. Leveraging the power of social media, Siok crowd-sources the stories and videos for the project.
Siok is also an entrepreneur who has built Kinetic ONE, an online video venture in China focused on sports, music and youth culture. Siok previously worked as an executive producer for Discovery Channel in Asia. The shows she produced have clinched more than a dozen awards and nominations at the Asian TV awards and the Golden Bell Awards. Siok has also been a visiting lecturer at the Beijing Film Academy, where she directed a documentary about the Beijing Olympics, Boomtown Beijing with the assistance of her students. Siok holds a Bachelor of Arts degree (Honors) in Comparative Literature from Brown University, USA.
The Process
This film is not just another film about a social network. Rather than utilizing shareholders or celebrity endorsers, Twittamentary has been made by leveraging the power of Twitter with stories, actors, production and preview screenings provided and organised by Twitter users:
The movie is comprised of stories gathered via Twitter
The final stories were chosen using feedback on the web via Twitter
The contributors were filmed on a road trip from NY – Chicago – LA: with a production crew sourced via Twitter
Social Media users are interacting with - and shaping the narrative - via Twitter at live beta screening Tweetups
Virtual beta screenings are "unlocked" on this site with every 1,000 new followers of @Twittamentary on Twitter.
After this final round of crowd sourced feedback we'll have a final cut ready to premier later in the year
Promotion will primarily be via... :-)
In Chicago, for instance, Twitter'ers essentially coordinated the entire shoot in real time, pointing the film makers to the events and stories worth covering. Now that the film is nearing completion, Twitter'ers around the world have come forward, offering to set up preview screenings of the film. Preview screenings to date in New York, Singapore and Kuala Lumpur have all been oversubscribed. Please check the screenings page for the latest schedule of upcoming screenings.
The #Twittamentary timeline on Twitter can be viewed here: http://twitter.com/#!/search/twittamentary
The Cast of Characters (In Order of Appearance):
@geogellerGeo Geller, Artist
@willigerDarren Williger, Sales Professional
@adventuregirlStephanie Michaels, Travel Journalist
@davidavdavidDavid Blumenstein, Offline Anarchist
@fuzheadoAndrew Lih, Journalism Professor USC
@ihatemorningsBenjamin Walker, Songwriter
@jkrumsJanis Krums, Miracle on the Hudson River Photo Guy
@shelisraelShel Israel, Author, Twitterville
@RSYamilioRestaurant Floor Manager
@JeffPulverJeff Pulver, Creator, 140 Characters Conference
@KrochmalMo Krochmal, Online Journalist
@lizstraussLiz Strauss, Brand Strategist
@Interactive AmyAmy Korin, Social Media Consultant
@Ramon_DeLeonRamon De Leon, Operating Partner, Domino's Pizza Chicago
@cruiterMike DwyerImprov Comedian
@ReganPTXRichard Regan, Trader
@AllanSchoenbergAllan Schoenberg, Corp Comms Director, CME Group
@padschicagoAnne Marie Walsh, Homeless
@ChicagoJuliaJulia Saucier, Student
@ChicagoDianeDiane Saucier, Technology Company Executive
@TruckerDesireeDesiree Woods, Truck Driver
@TruckinDogKarmaDesiree's dog
@PaulSwansenPaul Swansen, Media Professional
@Mika_TanMika Tan, Porn Star and Sex Worker
@MarshaCollierMarsha Collier, Author
@HeatherMeekerHeather Meeker, Marketing Professional
@hardlynormalMark Horvath, Homeless Advocate
@marloozMarloes Veldhuizen
@thatdrewGeek and Cancer Survivor
@hankwasiak Hank Wasiak, Owner, Advertising Agency
@slackmistressNina Bargiel, TV Writer & Transmedia Producer
@AriannaHuffArianna Huffington, CoFounder and Editor-in-Chief, Huffington Post
@blazingbettaSarah Cashmore, PhD Student
@mactonniesWriter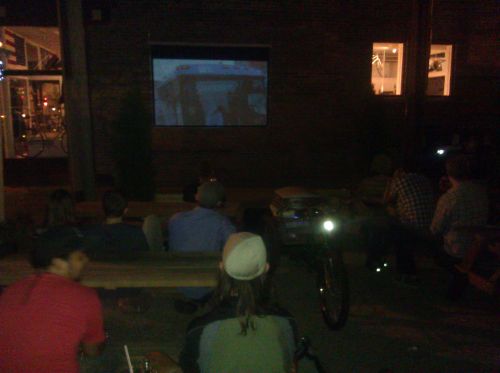 The movie is being screened as part of Social Media Week Chicago 2012
About Social Media Week
Social Media Week is a worldwide event exploring the social, cultural and economic impact of social media. Our mission is to help people and organizations connect through collaboration, learning and the sharing of ideas and information.
Vision
In the past few years social media has shown us the true power of what a connected society can accomplish. Over the next 10 years, 3 billion new people will connect to each other through the Internet and mobile technology- more than three times the number who are currently online.
We are living in extraordinary times and witnessing the emergence of a networked and communication abundant society. It is our belief that a society which is more connected will lead to a more enlightened, prosperous and sustainable world. Social Media Week will be the platform and global network that will help us collectively realize this potential.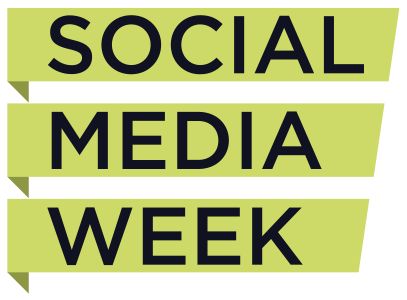 Organizer of #Twittamentary
A discussion on Social Media Sites, Blogs, Podcasts, Online Video, etc. Social media sites allow people to share their content, opinions, insights, experiences, and perspectives. These sites offer users tools such as message boards, forums, podcasts, bookmarks, communities, wikis, weblogs etc. to share text, images, audio, and video.