About this Event
Have you been touched by cancer? If so we invite you to Twist Out Cancer's latest program called Twistshops, which are art therapy workshops that utilize the creative arts as a mechanism for healing. The workshop is open to everyone. We strongly encourage past Brushes with Cancer participants, prospective Brushes with Cancer participants, survivors, caregivers, previvors and artists to attend!
Led by Michaela Herr, MA, ATR-BC, LPC participants will be guided through a variety of art-making activities that allow attendees to process their past and current experiences as patient, caregiver, or supporter of someone with cancer. Through storytelling and mindful art-making, the intention is to help participants explore different emotions, and in turn revive self, heal and find ways to move forward. Light refreshments will be served.
This is a wonderful opportunity for participants to come together, reconnect and learn more about Twist Out Cancer's mission and work. Space is limited to 20 reservations.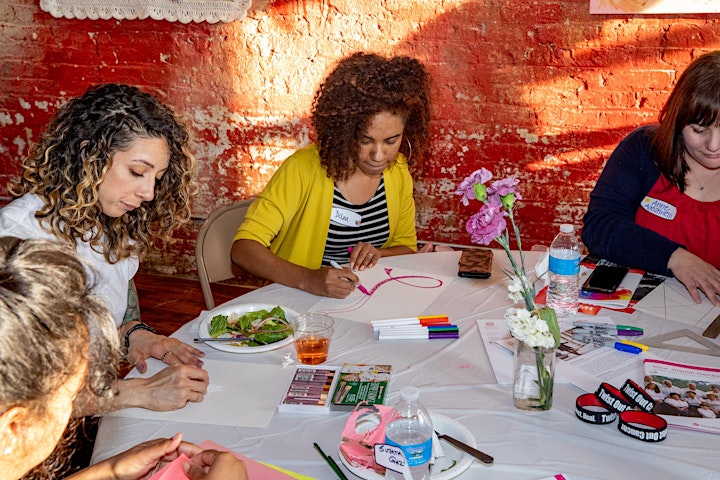 "Adding art therapy to my army of therapy that I assembled to recover AFTER active treatment was the best thing. I love art!"-BWC Inspiration, Chicago, IL
Please be assured that we are implementing safeguards and precautions with regard to the materials and refreshments available at the program. The health and safety of our partners and our participants are a priority.