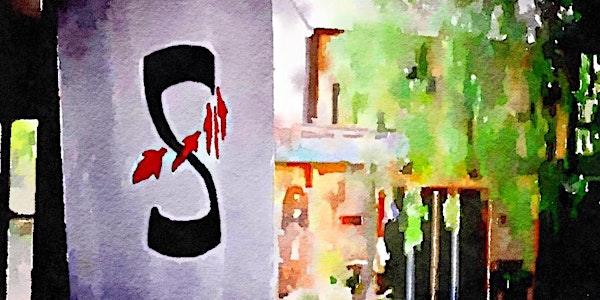 Twin Mask November 2022
Tickets will go off sale on Sunday October 30th at 11:30pm. ***NOTE: First time playing? Your first game is free!***
When and where
Location
Koroneburg Renaissance Faire 14600 Baron Drive Corona, CA 92880
Refund Policy
Contact the organizer to request a refund.
About this event
Tickets will go off sale on Sunday October 30th at 11:30pm.
***NOTE: First time playing?  Your first game is free!***
You will be given a choice of a few different choices for the full event fee, labeled by the time slot. Please make sure to choose the correct one, I will not allow switching before game. If, at game, you want a different slot and there is a spot open, you can switch. But please no emails/messages asking me to switch beforehand. Just be sure which one you want and pick the right one. The amount available in each slot are limited though, since they still need to be balanced. IF, and only if, all the tickets are sold, I'll add more of each slot.
For Advocates, Medical Staff, Photography Team: You will have an option for just a full event fee or a partial, since you have different shifts.
Partial events will have a slight change: if you only play 1/3 of game, no NPC shift required.  If you play 2/3 of game, you will need to do two hours of NPC, which you can sign up for at check-in. 
If you pre-pay, we will have pre-reg check in starting at 4 till regular check in starts at 5. During that time only, if you pre-paid, you can check in early. 
If you plan on playing additional characters at game, please also purchase the Alternate Character ticket in addition to the Full Event for each additional character***As a note, there are buildings at this site, but they are not cabins to sleep in. You will need to make arrangements to sleep in a tent. If you have any questions or want to make arrangements with other players we suggest posting in the Twin Mask General Chat. Event check-in should start around 4pm Friday (possibly earlier), we can show up to set up our gear any time after 3PM. Event will be over late Saturday night with pack-up and afters on Sunday. Cars can be on site to help set up, however all cars need to be off site by 8pm before game start. Extend the invite to anyone who might be interested :)For more info visit our website at www.twinmask.com and the Facebook group at https://www.facebook.com/groups/twinmaskchat/The website for the site, if you want to check it out: http://renfestcorona.com/
**Please read our Covid-19 and masking policy**
Vaccines (including boosters) are mandatory for all players and staff. If your vaccination is older than 6 months, you MUST be boosted. The deadline to be boosted is BEFORE Friday of game.
Mask wearing is optional. If you have had your booster less than two weeks before game, we highly recommend you still wear a mask at all times.
The online database does not allow for booster submissions at the moment, so we will be checking people at the gate. Please bring a legible copy of your vaccination/ booster record with name, date, and dose. A digital copy, photo, or QR code is acceptable as long as they have name, date, and dose.
Any questions or concerns can be directed to medical@twinmask.com