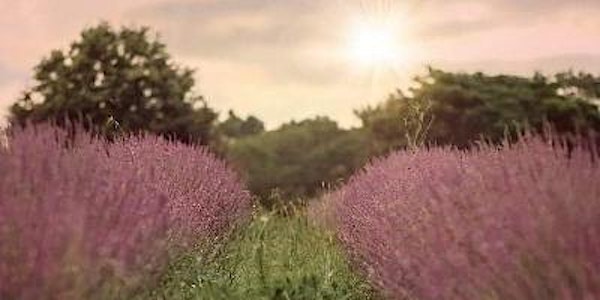 Twin Creeks Lavender 4th Annual Upick 2023
Come spend the day at Twin Creeks Lavender! Walk the fields, pick fresh bouquets, picnic, snap selfies and shop with us in our barn.
Date and time
Friday, May 26 · 9am - 2pm EDT
Location
Twin Creeks Lavender Farm 4638 Midway Road Williamston, SC 29697
Refund Policy
Contact the organizer to request a refund.
Eventbrite's fee is nonrefundable.
About this event
Twin Creeks Lavender Farm is delighted to announce our fourth annual U-Pick season! We invite you to join us among acres of lavender from 9am to 2pm every Friday, Saturday and Sunday May 26th through July 2th, and Monday July 3rd and Tuesday July 4th
Tickets: Advanced tickets via Eventbrite are $5; admission at the gate is $6. Children under six and adults over 65 may enter for FREE.
While tickets are available at the gate, they are subject to availability. Reserve yours now! Present your ticket at the gate to receive a pick pass bracelet good for the entire 2023 U-Pick season. (A valid ID is required for re-entry.)
What can you do on U-Pick days? Pick fresh lavender bouquets, browse our line of handmade products, snap photos in our fields, or enjoy a picnic. Depending on the day, you'll find other local vendors selling their products at our barn, from snacks and refreshing frozen treats to art, pet products and jewelry.
A few tables are available on a first-come, first-served basis, but feel free to bring a blanket or chairs. We simply ask that you leave our fields as you found them, so we can keep Twin Creeks clean and beautiful!
U-Pick Season Lavender Varieties: Our season's seven varieties of lavender include Grosso, Provence, Violet Intrigue, Gros Bleu, Melissa, Super and Royal Velvet. Though some varieties are limited, you may pick as much as you like. Your cut bundles will be measured in $5, $10, or $15 increments and banded for you at checkout.
Weather, Refunds, and Date Changes: In order to plan each event, Twin Creeks require 48 hours of notice to change your ticket date. Our events are held rain or shine, and all sales are final.
We do reserve the right to change, reschedule or cancel U-Pick dates, but there will be plenty of communication beforehand. Mother Nature can be unpredictable, so if we must change a date, a refund or rescheduling will be issued. Thank you for understanding.
Which Days To Pick: The Augustafolias bud earlier in spring and the Intermedias later, so please choose your U-Pick date accordingly if variety-specific lavender is important to you.
On Your U-Pick Day: Upon arrival, you will be given information and instructions for picking. Twin Creeks will provide rubber bands and scissors so you may harvest and collect your bouquets. For the safety of our plants, we ask that you do not bring or use your own.
Once you have finished picking, please proceed to the large barn, where your lavender will be measured and banded for you. All varieties will be marked, so you'll know what you're picking - and what scent you enjoy best!
Shop With Us: We offer more than 100 handmade, lavender-based products for purchase, including bed, bath, body, kids' and pet products in our gorgeous new barn! Fan favorites sell out quickly, so think ahead for birthdays, teacher gifts, Father's Day, Christmas, just-because gifts, or treat yourself!
Bees: We will likely have some bees hard at work creating lavender-pollinated honey; kindly share the field. Although the lavender is quite relaxing to them, it is advisable that you bring proper medication in case a sting does occur.
Pets: As much as we love pets, for your pets and everyone's safety, we ask that you leave yours at home.
Restrooms: Twin Creeks Lavender is happy to offer the use of our indoor restrooms to customers while they're on our premises. We do ask that you respect the fields our family works so hard to steward; please ensure no one in your party relieves themselves or treats our land with less than the respect you'd afford your own.
Photography: No professional photography or cameras other than cell phones are allowed during U-Pick dates. To schedule a private photography session on our farm, please contact us at info@twincreekslavender.com
Drugs, Alcohol and Smoking: Absolutely no drugs, alcohol or tobacco products of any kind are allowed on the premises during these family-friendly U-Pick dates. Anyone in violation will be asked to leave immediately without a ticket refund.
Trespassing of Adjoining Property: As beautiful as our neighboring pastures may be, please do not cross over the fence. Violators will be asked to leave without a refund.
Possible Farm Dangers: Although our farm is relatively safe, please keep in mind that it is in fact a working farm; do watch where you step.
Naturally, we may have snakes. If you encounter one, please keep your distance and notify a Twin Creeks Lavender representative to safely remove it. In all our Upick years, not one has been seen, but nature is nature.
If you see a mound of red dirt, do not touch it, step on it or disturb it in any way; it belongs to fire ants. They swarm their nests by the thousands when disturbed, and leave a nasty sting. We organically treat the fields for them, but they are pesky little suckers. Comfortable all-terrain shoes are highly recommended.
We are incredibly excited to have you! Our hope is that each guest enjoys Twin Creeks Lavender Farm as much as we do.
About the organizer
Owner- Twin Creeks Lavender LLC