Description
Twin Cities Women in Digital October Meetup - OPEN



Overcoming Imposter Syndrome
Feeling like a fraud? You're not alone. As women and as professionals, it's common to enter certain situations feeling like imposters. That's called Imposter Syndrome - AKA the feeling that you're not good enough to be in your position, or that you don't have enough experience to apply for a new role, ask for a promotion, or negotiate a raise. Spoiler alert: You CAN do it.
Sign up for our October OPEN Meet-Up to hear Julie Gilbert, Chief Customer Engagement and Growth Officer for Polaris Industries and Katie Panell, Senior Performance Content & SEO Manager at Nina Hale, share their experiences overcoming Imposter Syndrome and making waves across a variety of industries. Afterward, you'll participate in our powerful Asks & Gives Exchange, where your digital sisters get vulnerable, ask for advice, and exchange their power to help lift one another up

Agenda:
6:00pm - 6:30pm: Check-in. Mix + Mingle
6:30pm - 6:45pm: News + Updates from City Champion and Board
6:45pm - 7:15pm: Panel: Julie Gilbert + Katie Pennell
7:15pm - 8:00pm: Ask + Give Exchange.
Speakers: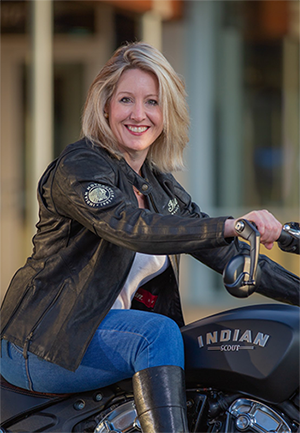 Julie Gilbert
Julie Gilbert is the visionary creator of eight highly successful digital and retail businesses and board director. She is the Chief Customer Engagement and Growth Officer for Polaris Industries. Prior to this, she was founder and CEO of PreciouStatus, an award-winning global technology digital mobile communication and marketing company.
Julie also founded Wolf Means Business which is recognized globally as the "proven global innovation platform standard" for Fortune 500 companies. Formerly, Julie was a Senior Vice President of Company Growth and Innovation at Best Buy, a Fortune 50 company, where she created, built, and scaled seven companies and 3 capabilities.
She has been profiled by Harvard Business Review, TIME Magazine, Business Week, Oprah Magazine, and many others. She has received a long list of awards, including: PINK's "Top 15 Women in Business"; The White House Project's "Circle of 10 Award"; Minnesota Business REAL Power 50 Leaders, the Minneapolis/St. Paul Business Journal's "Minnesota's Women to Watch" award; the Association for Corporate Growth's BOLD Entrepreneur award; and the Huffington Post's "Entrepreneur of the Year" award.
Julie earned a B.S. in accounting with high honors and an MBA in strategic management and marketing from the University of Minnesota. Julie is a 2015 Henry Crown Fellow of the Aspen Institute and a member of the Aspen Global Leadership Network. Most importantly, Julie is the mother of Arman, who is 8 years old.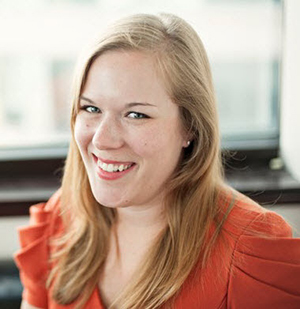 Katie Pennell
Katie Pennell is the Senior Performance Content & SEO Manager and member of Nina Hale's performance content, SEO and social team. Thoughtful, strategic, and genuinely enthusiastic about all things content, Katie is responsible for helping her clients create content strategy, maximize search visibility and engage their audiences throughout the entire customer journey. Katie approaches all aspects of content strategy with creative flair, and whether it's binge-watching Doctor Who or volunteering at the Sundance Film Festival, she's always on the lookout for new stories to experience.
This event is open to the public and FREE for Members!
Memberships are still available in Twin Cities and going quickly. Our market has over 100 Founding Members, meaning that Power Memberships are now available. Power Membership rates are $40/month, or $430/annual.
For a limited time, join and get your first month FREE! Become a Member here.

Your digital talent makes you one of the most powerful women on the planet. Together, we join to share our knowledge, to inspire each other, and to be empowered by that strength. Our mission is to connect women in digital through engaging and educational events, and to enable them with the confidence and tools necessary to exchange their power. Learn more about Women in Digital here.
Testimonial:
"I recently attended my first Women in Digital meet up and it was unlike any other 'networking' event. While every person in the room was there in a professional capacity, there was an undercurrent of shared values, shared struggles, and shared desire for change.
It was a powerful experience to see women band together to raise each other up in a way that only women can. I can't recommend joining Women in Digital enough. This is a professional community that feels like the home we never knew we needed, but have always been seeking." - Alaura Weaver, Copywriter + Content Strategist
Who should attend?

All women in digital and tech industries are welcome. Our members have a digital focus within the creative, marketing, advertising, or communications fields. From content strategists to designers, developers to social marketing pros and CMOs – you are all women in digital and all welcome at our events.

Become a Women in Digital Member to attend. Join here.

Please do not attend if you have a sales motivation. Soliciting our attendees and members for business or sales is strictly prohibited. If you do so, you will kindly be asked to leave OR you can officially sponsor us (a better option).

We welcome all female, female-identifying, and LGBTQ persons.

Men, we prefer you not attend our member meetups. Why? By nature, when faced with challenges, women respond by creating community. This is ours. If you would like to support us there are so many ways:​

Buy group memberships for the women on your team

Join the other Digital Dudes that have supported us. Click here for a list of the men who have stepped up for us in a big way.
If you are interested in sponsoring this event or others, please contact Renee at renee@womenin.digital

Thank you to our sponsor: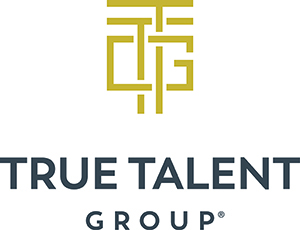 True Talent Group is a boutique Staffing and Recruiting Agency matching true talent with true opportunity. True Talent Group provides personalized contract, contract-to-hire and full-time positions in the marketing, creative and digital space. They match top talent with jobs they love and provide companies with the best talent to solve their challenge.